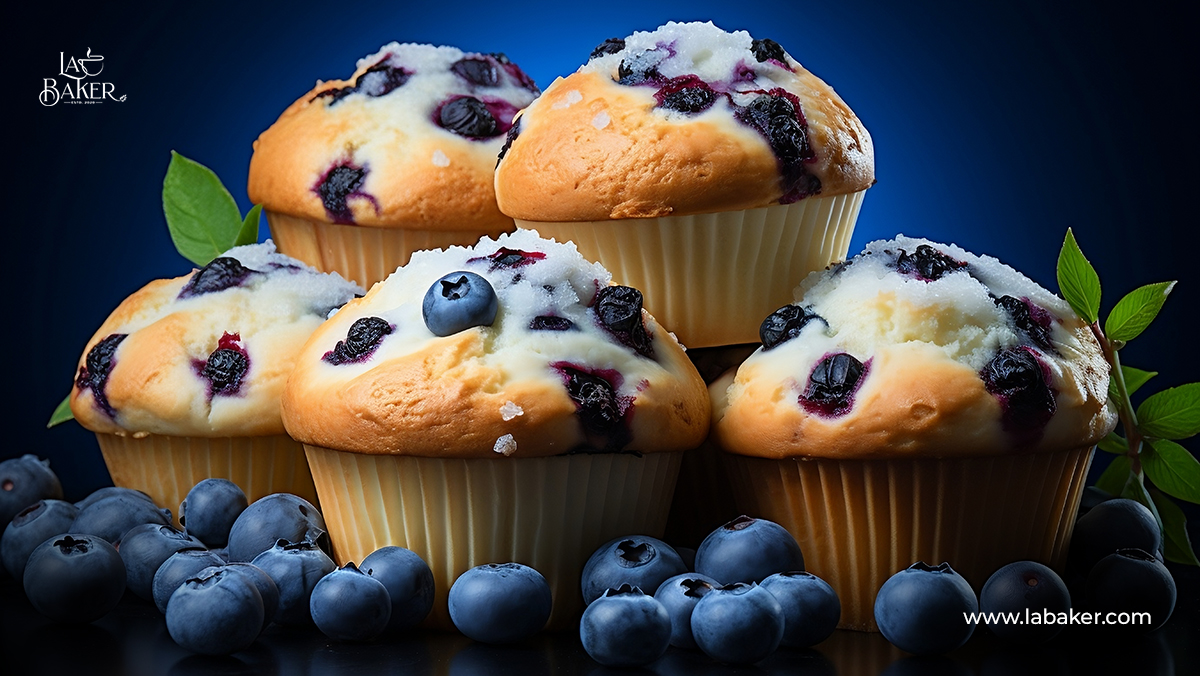 Banana Blueberry Chocolate Chip Muffin Recipe
When you have a toddler in the house you always have to worry about their snacks. Because they are picky and slow eaters. If anything doesn't catch their taste buds they hate to eat that stuff. So a wise person has invented Banana Blueberry Chocolate Muffin and made mom's life easier. Any Berry flavour goes well with this muffin. Like if you have any liking problem or allergic problem with blueberry you can simply add Strawberry, Raspberry, Mulberry etc. This delicious muffin is not only good for children, but adults also love them. Teens, Adults love this small treat in morning breakfast, Afternoon and evening snacks and as a dessert after a meal. So I thought why not share this amazing recipe with everyone around the World.
Let's get to know the ingredients first-
1 ½ cups all-purpose flour
1 teaspoon baking powder
½ teaspoon baking soda
Pinch of salt
½ teaspoon ground cinnamon
⅓ cup granulated sugar
¼ cup unsalted butter, melted and cooled
2 ripe bananas, mashed
1 large egg
1 teaspoon vanilla extract
½ cup milk (any kind)
1 cup fresh or frozen blueberries
½ cup chocolate chips
Detailed Recipe
Step #1
Preheat your oven to 350°F (175°C) and line a muffin tin with paper liners or grease the muffin cups.
Step #2
In a large bowl, whisk together 1 ½ cups of all-purpose flour, 1 teaspoon of baking powder, ½ teaspoon of baking soda, ¼ teaspoon of salt, and ½ teaspoon of ground cinnamon until well combined.
Step #3
In another bowl, mix ¼ cup of melted unsalted butter and ⅓ cup of granulated sugar until well incorporated. Add 2 ripe mashed bananas, 1 large egg, and 1 teaspoon of vanilla extract, and mix until smooth.
Step #4
Pour the wet mixture into the dry mixture and gently fold them together. Avoid overmixing.
Step #5
Gradually add ½ cup of milk while stirring the batter. Once mixed, gently fold in 1 cup of fresh or frozen blueberries and ½ cup of chocolate chips.
Step #6
Using a spoon or ice cream scoop, divide the batter evenly among the muffin cups, filling each about ¾ full. Bake for around 18-22 minutes, or until a toothpick inserted into a muffin comes out clean.
Serve these delightful banana blueberry chocolate chip muffins warm or at room temperature for a delicious breakfast or snack.
Ice cream, Whipped Cream, Cubed Banana are the best side dishes for it
Baking Tips
Overly ripe Bananas are not at all a problem. You can use that in your muffin.
You can choose other fruit options if you want too.
Try Banana Blueberry Chocolate Chip Muffins with your preferred coffee for breakfast. Explore my coffee recipes to enjoy a wonderful cup at home!
Read Also "Easy Chocolate Swirl Cheesecake"
End Note
With the delightful combination of ripe bananas, burst-in-your-mouth blueberries, and the irresistible addition of chocolate chips, these muffins are a treat for your taste buds. The next time you're in the mood for a homemade baked delight, follow our simple recipe and enjoy the deliciousness in every bite. Happy baking!
Frequently Asked Questions
1. Can I skip baking Powder or Soda?
It would be great if you don't skip it. Because they play an important role in creating texture and rise. But if you don't have it you can skip baking soda only.
2. What is the alternative for Milk?
If you are vegan or you don't have Cow milk then you can use almond milk or coconut milk. It also creates another delicious version of muffin.
3.Can I skip the chocolate chips for a healthier option?
Absolutely! If you're looking to reduce the sugar content or make the muffins healthier, you can skip the chocolate chips. The natural sweetness from the bananas and blueberries should still provide plenty of flavor.
4.Can I store these muffins?
Cool them properly after baking. You can store them in an airtight container at room temperature for up to 2 days.
Sorry, the comment form is closed at this time.