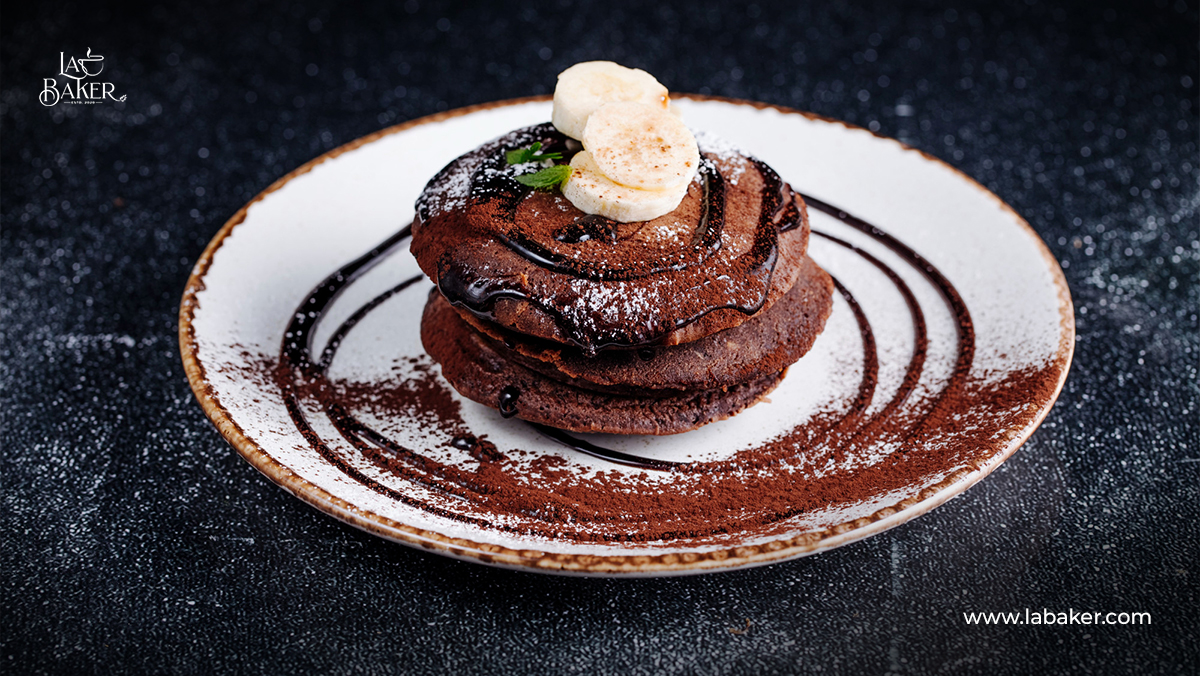 Easy Molten Lava Cake Recipe
Molten lava cakes are the ultimate chocolate indulgence, reigning supreme during any cherished occasion. The aroma of a perfectly baked chocolate dessert, having a rich chocolatey gooey molten core is unmatched by any other kind of dessert.
The name "molten lava cake" describes the dessert's defining characteristic – a soft, gooey center that resembles flowing lava. The cake's outer layer is set and cake-like, while the interior remains molten and rich, akin to the flowing molten rock of a volcanic eruption. The contrasting textures of the cake – a firm outer layer and a liquid-like center – create a delightful and decadent experience for the palate.
Craving a Soft, Sweet, Chocolatey lava cake? Let's bake!!
Ingredients:
½ cup (1 stick) unsalted butter
4 ounces bittersweet or semisweet chocolate
1 ¼ cups powdered sugar
2 large eggs
3 large egg yolks
1 teaspoon vanilla extract
½ cup all-purpose flour
Pinch of salt
Instant Coffee or Espresso Shot ( optional )
Ice cream, berries, or whipped cream for serving ( Optional )
Baking Tips:
Butter– Butter is a great essential for baking any goods. For rich flavor and texture you should try to use unsalted butter in Lava cake or any cake. But sometimes if butter is not available in your hand there are some alternatives you can use like.
Ghee.
Greek Yogurt.
Pure Soya Bean Oil
Earth Balance Pressed Avocado Oil
Chocolate- lava cake is impossible without chocolate. Semisweet chocolate can be used for lava cake if you don't have bittersweet chocolate. If you don't have both then.
You can make chocolate with cocoa powder. Mix 80% cocoa powder and 20% Sugar with heavy milk and freeze them before starting to bake.. This small tips comes handy while baking
Vanilla Extract- This is used for creating a great aroma and flavour in baking items. But Vanilla essence, Honey, Maple syrup, Sugar syrup, Caramel comes in handy when you don't have Vanilla extract.
Detailed Recipe
Step #1
Preheat your oven to 425°F (220°C). Grease and lightly flour individual ramekins or baking cups. Tap out excess flour. Set the ramekins on a baking sheet. And keep that aside.

Step #2
In a microwave-safe bowl or use a double boiler. Melt the butter and bittersweet chocolate together. If using a microwave, heat in 20-30 second intervals, stirring each time until fully melted and smooth.
Or you can also melt butter in a hot water pan. Just keep the bowl containing Butter and Chocolate in a hot water-filled pan for 5-10 min. And it should melt
Set aside to cool slightly.
Step #3
In a medium bowl, beat eggs with egg yolks, sugar, and salt at high speed until the mixture loosens itself. The mixture should become slightly pale and frothy.

Step #4
Gradually pour the melted chocolate and butter mixture into the bowl with the wet ingredients. Gently whisk until the mixture is smooth and fully incorporated. Sift the all-purpose flour over the wet ingredients. Add a pinch of salt. Using a spatula or wooden spoon, gently fold the flour and salt into the mixture until just combined.

Step #5
Place the prepared ramekins on a baking sheet. This makes it easier to handle and catch any potential drips. Divide the batter evenly among the ramekins, filling them about two-thirds full. Place the baking sheet with the ramekins into the preheated oven. Bake for approximately 12-14 minutes. The cakes are ready when the edges are set and slightly firm, but the centers still jiggle when gently shaken.

Step #6
Dust the cakes with powdered sugar if desired. Serve the chocolate molten lava cakes warm. You can also add a scoop of ice cream, fresh berries, or whipped cream for extra deliciousness.
Note:
If you like it extra gooey and oozing out chocolate then just insert 1 or 2 chunks of hard chocolate in the ramekins filled with batter. The result is amazing once you cut the cake.
To enjoy molten lava cake, serve it warm. If you are in a hurry, you can just prepare the batter and keep it in the freezer. The batter can be refrigerated for several hours. But make sure to keep it at room temperature before baking.
Nutritional Information (Approximate values per serving):
Nutritional values can vary based on the specific brands and quantities of ingredients used.
Calories: around 425 kcal
Total Fat: around 28g
Saturated Fat: around 16g
Cholesterol: around 219 mg
Sodium: around 55mg
Total Carbohydrates: around 41g
Dietary Fiber: around 2g
Sugars: around 33g
Protein: around 6g
If you like my Molten Lava Cake Recipe, then you will love other chocolate recipes too
End note
Follow our recipe and Enjoy your homemade chocolate molten lava cakes, with their gooey, rich centers and indulgent flavors!
Frequently Asked Questions
1. My lava cake is not gooey enough. What should I do?
Use less flour and wisely. More flour makes it tight and brings a normal cakey texture. Bake only till the edges are set and slightly firm
2. How much chocolate can I use?
4-5 ounces of chocolate is okay. But if you want to go wild then dip 3-4 chocolate chunks in muffin batter .
3. How many calories does Lava cake contain?
Depending on Size and Shape Lava Cake can contain 300-400 cal.
4. Is it okay to use buck Wheat for healthy lava cake?
Yes, for a healthy alternative gluten free wheat can be used for Lava Cake.
Sorry, the comment form is closed at this time.