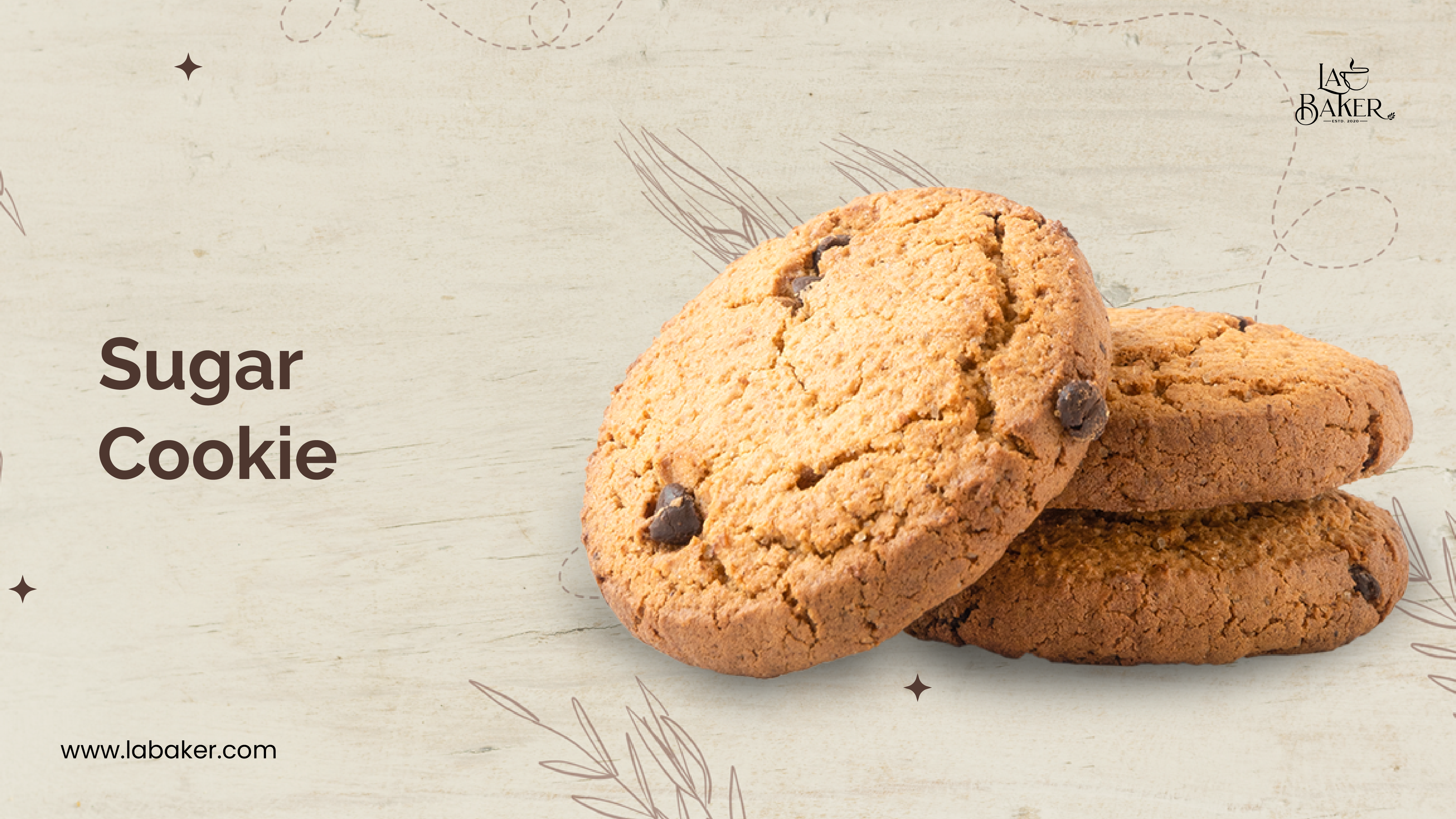 3 Easy Steps to Make Sugar Cookies
Lovers of brownies and cookies are fond of most of their types such as biscotti, brownie, chocolate chip cookies, double fudge cookies, macaroons, madeleines, oatmeal raisin cookies, and sugar cookies. Among these, I love sugar cookies because they are easy to make and need only three ingredients to make. Just follow these 3 easy steps to make sugar cookies from this article and you'll never forget the taste.
Calling All Coffee and Tea Lovers: Check Out This Article! "Coffee vs Tea- which drink is winner"
How to Prepare Sugar Cookies?
Sugar Cookies Ingredient
| | |
| --- | --- |
| Sugar- | ⅓ Cup |
| Softened Butter- | 1 Stick+2 tablespoon |
| All-Purpose Flour- | 1 cup |
Machines & Instruments:
An Electric Oven
An Electric Beater/ A Whisk
A Large Bowl
A Baking Tray
A Lined Cookie Sheet
Preparation Time:
Mixing Time- 10 minutes
Baking Time- 15 minutes
Total Time- 25 minutes
Procedure:
Step #1
Preparing the Cream
Take the mentioned quantities of granulated sugar, and softened butter in a large bowl, and mix them nicely with an electric beater to prepare the cream until it's fluffy and smooth. If you don't have an electric beater, you can also use a whisk.
Step #2
Preparing the Dough
Now add the mentioned quantity of all-purpose flour to the above cream and beat it with the electric beater. The texture of this mixture will be a bit crumbly, but that's okay. Use your hands to make one-inch balls of dough. You can make around ten balls of dough with this mixture.
Step #3
Baking the Sugar Cookie
Take a baking tray and put baking paper on it using cooking spray. Put the above 1-inch balls of dough on this baking paper. Pat the dough down to form disks so that you can add any kind of sprinkles on it such as sweet balls, chocolate chips, and the like. If you don't like to decorate, keep it just like this.
Now, put the baking tray in the electric oven to 325° F and bake them for 15 minutes. Take the cookies out of the oven when they are done and give them some time to cool down. Then serve them to your family and friends, and also taste the outstanding taste yourself.
Read also: Different types of sugar for baking
Why Do I Prefer This Recipe?
You'll require only three ingredients to prepare this recipe.
It takes only 25 minutes to complete an easy soft sugar cookie recipe.
It's a simple recipe for sugar cookies that even novices can prepare.
If you follow this recipe appropriately, the sugar cookies will taste excellent.
Sugar Cookies Nutrition Facts
You'll get the following nutrition from a sugar cookie:
Sugars 4 gm
Dietary Fiber 0.1 gm
Cholesterol 3.2 gm
Total Fat 2.3 gm
Saturated Fat 0.6 gm
Potassium 16.33 mg
Sodium 36.33 mg
Total Carbohydrates 6.67 gm
Read also "How to store cookies to stay fresh". It is must read when you are thinking to make sugar cookies.
During your coffee time have some cookies and make your snack time more enjoyable. try my other cookie recipes and you might like my coffee recipes.
cookies and coffee are great combinations so, you can try my coffee recipes too.
If you love chocolate cake, then you will try one of my delicious chocolate cake recipe "chocolate molten lava cake"
Final Words
Those who used to think that baking something is simply tedious now must be wondering how wrong they would have been. You need to try these 3 easy steps to make sugar cookies and surprise your loved ones with their mouth-watering taste. If you want to experience the outstanding tastes of some delicious specialties, just visit LaBaker and you'll feel the difference.
FAQ
1. How to decorate sugar cookies?
You can easily decorate sugar cookies before baking as I've mentioned in step 3 above. When you pat the dough down to the shape of a disk you can use any type of sprinkles on it such as sweet balls, any other shapes, chocolate chips, and the like. You can also use the icing that I've discussed below.
2. How to make sugar cookie icing?
Just follow these steps to make sugar cookie icing.
Beat icing sugar, corn syrup, 1 tablespoon of milk, and vanilla essence in a small cup or bowl until you get a smooth mixture.
Include a little milk from time to time to get the desired consistency.
Add your preferred food color and stir to get your desired color.
Take a piping bag and cut its edge with scissors and fix a nozzle and decorate cookies. Allow some time to set the icing.
3. When should I decorate my sugar cookie?
If you want to decorate with sprinkles, try decorating it before baking, and if you want to decorate with icing, try decorating it after baking.