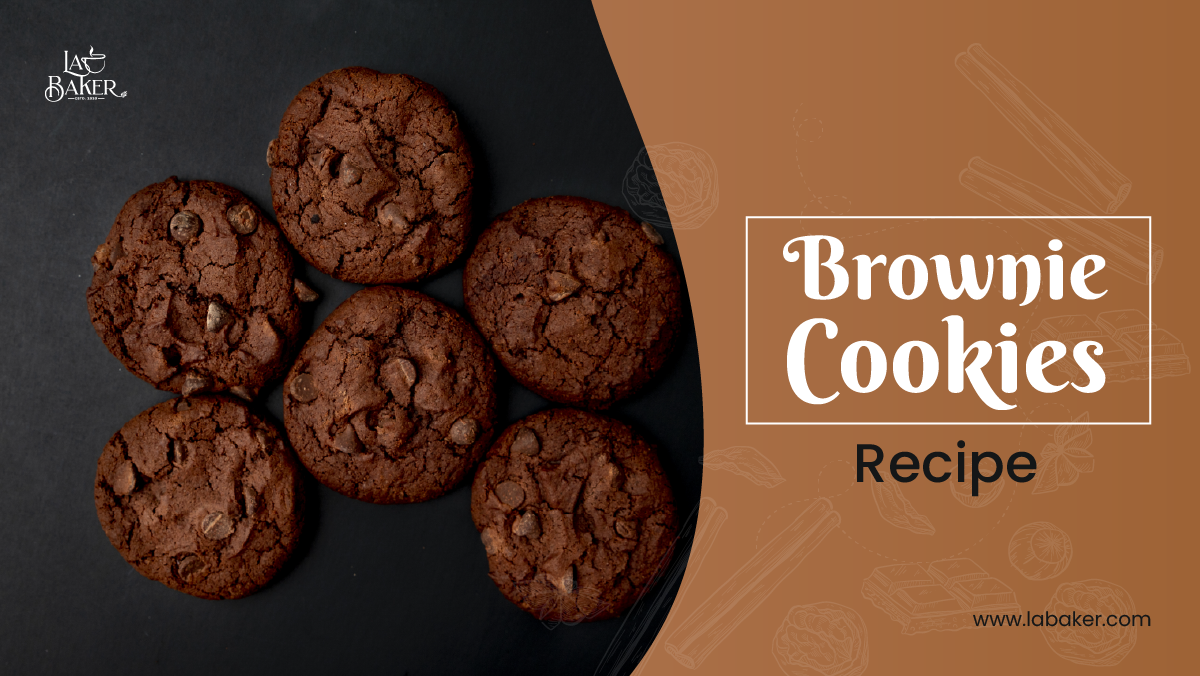 How to Make Brownie Cookies
Craving sweet items after a meal are no surprise. Whether it's after a meal or any time of the day, having a cookie instantly puts you in a good mood because of its rich and sweet taste. Some common types of cookies are biscotti, chocolate chip cookies, double fudge cookies, macaroon, madeleines, oatmeal raisin cookies, and sugar cookies.
I am going to share with you my cookie brownie recipe. It is a simple recipe that comes together quickly in the oven. A few basic items are required for the process. Brownie cookies go really well with hot chocolate, bitter espresso, or sweet coffee latte.
In order to make them, you just need the following ingredients
Chocolate chips or cocoa powder
Step #1
Mix butter, brown sugar, white sugar, and vanilla in a large bowl. Beat until smooth. With these, melt the chocolate or cocoa powder. Stir it occasionally, let them both melt fully, and then set them aside. Whip the eggs, vegetable oil, and sugar for approximately two minutes, or until they are light and creamy.
Step #2
In a bowl, stir together the flour, salt, and baking soda. Once the dough is incorporated, gradually whisk the flour mixture into the butter mixture.
Step #3
When it's done, add the melted butter and chocolate and stir again for approximately a minute to create a light, fluffy, and sparkly mixture.
Step #4
Incorporate the dry ingredients after adding them, then stop.
Step #5
The batter should be thick and fudgy, but rather moist. Place a generous amount of space between each cookie and scoop the cookie batter directly onto the preheated baking sheets. As they bake, they will significantly spread out and expand in size. Flaked sea salt will counteract the sweetness if you sprinkle it on top.
Step #6
Brownie cookie bake time is around 20 minutes and needs to be baked in a preheated oven.
After that, let them cool for some time and your delicious brownie cookies are ready for you to enjoy.
Advantages of this recipe
Preparation time- 10 minutes
Baking time- 20 minutes
Additional time- 10 minutes
Total time-40 minutes
Yield- According to how much batter you make
Serving-24
If you don't want to go into the trouble of this long process, you can make brownie cookies with brownie mix. Things you will require to make cookies with brownie mix are:
Step #1
Get the oven ready. The pan's bottom should be greased.
Step #2
Stir the brownie. Eggs, water, and oil should all be thoroughly combined thoroughly.
Step #3
In a pan, spread.
Step #4
Bake in accordance with the recipe's instructions.
You might wonder to know "How to store cookies to stay fresh". It is must read when you are thinking to make brownie cookies.
Nutrition Facts
For a Serving Size of 1 cookie, estimated
Calories 110
Saturated fat 1.5g
Total Fat 4g
Cholesterol 10mg
Sodium 95mg
Carbohydrates 18g
Sugar 13g
Fiber 1g
Protein 2g
Try my other yummy cookie recipes
Read also "How long do brownies last in the fridge and jar"
Check out my coffee recipes also
Don't Forget to check out my other blogs about
Conclusion
Gather your ingredients, and start baking! This is a fantastic nutritious treat that is perfect for any time of the year, for any occasion, party, or gathering. Sweet lovers of cookies and brownies will adore them as they will satisfy their cravings.
Frequently Asked Questions
1. What's the difference between a brownie and a brownie cookie?
Compared to a cookie with the same quantity of butter, brownie batter has less flour.
2. Which is healthier brownies or cookies?
Even though brownies have more calories, neither can be said to be healthier than the other one as both contain sugar.
3. Why is a brownie not a cookie?
Brownies are created from the batter. Cookies are prepared from the dough.
4. How many categories of brownies are there?
Three general types of brownie textures are cakey, fudgy, and chewy.