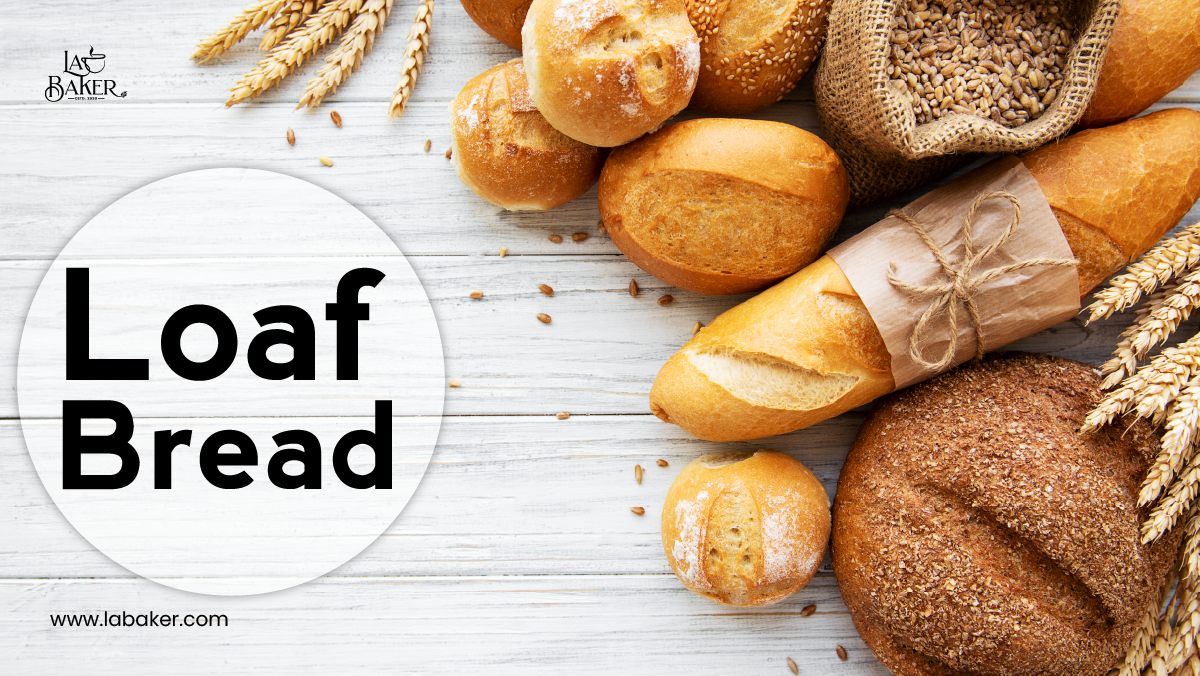 How to Make Fluffy Loaf Bread Step-by-Step Instructions
You can make loaf bread at home more straightforwardly with just a few ingredients and kitchen tools. You can get the European-style bread vibe from it too. You can make different types of loaf bread such as artisan bread, baguette, ciabatta, dinner rolls, french bread, oregano and parmesan, sugar bread, and white rustic. Homemade bread is known for its fresh, warm aroma and soft, chewy texture, making it a popular choice for breakfast, lunch, or dinner. It's actually not that much work, and it's well worth the effort as long as you make some preparations in advance for the peak periods.
Ingredients for Italian loaf bread:
Active dry yeast

Warm water

Hot water

Vegetable oil

All-purpose flour

Salt

Sugar
Suitable kitchen equipment:
Mixing vessels

Whether a hand or stand mixer

Baking pans

Metal cooling rack

Pastry tool

A rolling pin

Bread knife
Procedure for making authentic Italian loaf bread:
Step #1
In a small dish, combine yeast, 1/2 cup warm water, and 1/2 teaspoon granulated sugar.
Step #2
Add 2 to 3 cups of flour and mix until thoroughly combined after adding the yeast, oil, and flour. Kneading should take around 7 minutes on low speed.
Step #3
For an hour, leave in a bowl, cover with a cloth, and let rise.
Step #4
Divide the dough into two pieces or three as you want.
Step #5
Each part should be rolled out and formed into a loaf on a surface dusted with flour.
Step #6
Each loaf should be placed on a greased baking pan seam side down. Cover and wait 30 minutes or more for the dough to double.
Step #7
Heat oven to 400 degrees.
Step #8
Use a sharp knife to cut 4 shallow slashes over the top of each loaf.
Step #9
Brushing whisked the egg white on top of the loaves.
Step #10
Another 20 to 25 minutes of baking, or until golden brown.
Step #11
Cool it for some time.
And there you have it, your own making of homemade bread, light and fluffy.
Prep time
Cook time
Total Time
Servings
Nutritional Facts
Calories: 106cal

Carbohydrates: 16g

Protein: 2g

Fat: 4g

Saturated Fat: 3g

Sodium: 219mg

Potassium: 23mg

Fiber: 1g

Sugar: 1g

Calcium: 3mg

Iron: 1mg
Read my other delicious bread recipes such as-
Want to upgrade your burger or sandwich? Try these tasty bread options!
If you have doubts about how to use leftover bread or how to store bread dough then you can read my blogs about these topics. By following these blogs, you can keep your bread and dough fresh for longer and minimize food waste.
Explore my more other blogs and know-
Conclusion
Homemade food is good for our health but sometimes we don't get enough time for this. Store-bought bread is a popular choice for those who do not have the time, resources, or desire to bake bread at home, and it can be a convenient option for busy individuals or families. From La Baker, you can buy fresh, yummy, bread like at home.
Frequently Asked Questions
1. What is the key to making bread fluffy?
The bread's temperature should be managed. Giving your bread dough enough time to rise and for the yeast to develop will create holes in the bread that give it a lighter feel.
2. How can bread rise more quickly?
Your bread will rise higher, stay softer, and retain moisture longer if you add 2 tablespoons of instant dry milk powder to each loaf.
3. How do I know if the bread is done baking?
The bread should sound hollow when tapped on the bottom, and the internal temperature should reach around 190 degrees Fahrenheit.