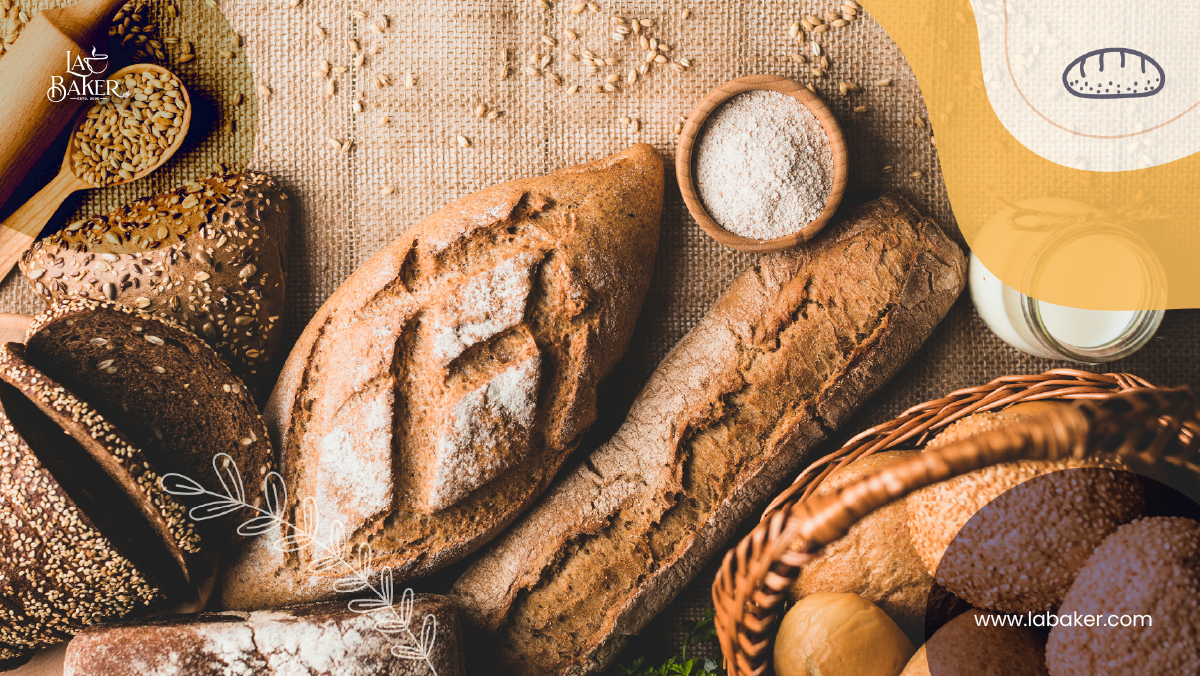 How to Make Artisan Bread Easily?- Recipe Is Here!
Baking bread might seem difficult to you, but it is not. You will find various types of bread like guava cheese bread, cheese bread, artisan bread, baguette, dinner rolls, French bread, and many more. The most popular type of bread is artisan bread. But do you know you won't need extra equipment or ingredients to bake artisan bread? You can bake it with only 4-5 ingredients.
Here, I will share the recipe for artisan bread, which you will need a few ingredients to bake. My recipe is the easiest, and you can follow it. So, let's start this recipe by knowing the answer to what makes a bread artisan.
Recipe for Artisan Bread
Artisan Bread Ingredients
| | |
| --- | --- |
| Bread flour | Three and ¼ cups |
| Yeast | 2 teaspoons |
| Salt | ¼ teaspoons |
| Warm Water | According to the needs |
Equipment
Preparation Time
Mixing time
Cooking Time
Step-by-Step Process of Making Artisan Bread
Step #1
Take a large bowl and keep all the ingredients, flour, yeast, and salt in the bowl. Mix the elements with a wooden spoon.
Step# 2
Pour some water and stir the mixture. Don't stop going! Continue mixing and pouring water until the mixture becomes sticky and no flour clumps remain.
Step #3
Keep the mixture in the bowl and cover for around 1.5 to 2 hours a room temperature until the mixture becomes double.
Step# 4
Set the oven's temperature to 450 degrees Fahrenheit. For at least 30 minutes, place a sizable empty Dutch oven with a lid in the oven.
Step# 5
Unwrap the dough and use lightly dusted hands to stretch the edge of the dough across the center and toward the opposite side by reaching down one side to the bowl's bottom. Repeat folding and turning while turning the bowl at 90 degrees. For 8 to 10 rotations, move in a circle around the dough until it starts to keep its shape. On a board that has been lightly sprinkled with flour, roll out the dough, seam side down. Cut out a loaf.
Step #6
Knead it after transferring the dough to parchment paper. For 10 minutes, gently drape with plastic wrap or a kitchen towel. Cut a slit from across the top of the dough about ¼ inch deep with a sharp knife or bread lame.
Step #7
Immediately put the dough and parchment paper in the heated oven, and keep the lid close. Bake the dough for 30 minutes, against bake without the cover for 15 to 17 minutes or until the top is deeply golden brown.
Step #8
Remove the bread and set it on a wire rack to cool for at least 20 minutes before cutting.
Nutritional Value of Artisan Bread
Portion size: 56g
Calories: 170
| | |
| --- | --- |
| Total Fat 2g | 3% |
| Sodium 290 mg | 13% |
| Total Carbohydrate 33g | 12% |
| Dietary Fiber 4g | 14% |
| Sugar 3g | – |
| Protein 6g | 12% |
| Calcium 20 mg | 2% |
| Iron 1.8 mg | 10% |
Read my other delicious bread recipes such as-
Looking for tasty bread options for your burger or sandwich? I can help-
If you have doubts about how to use leftover bread or how to store bread dough then you can read my blogs about these topics. By following these blogs, you can keep your bread and dough fresh for longer and minimize food waste.
Explore my more others blog and know-Please read also!
End Note
Finally, now you know the recipe for artisan bread. My shared recipe is one of the easiest as it needs few ingredients. Many bakers follow this recipe to bake artisan bread. If you haven't tried this recipe at home, try it today to bake some soft artisan bread.
Frequently Asked Questions
1. What is the best flour for artisan bread?
Bread flour is the best flour for artisan bread. You can knead this flour quickly and make some vicious artisan bread.
2. What is the difference between white bread and artisan bread?
There are many differences you can find between white bread and artisan bread. You can bake a vast amount of artisan bread, whereas you can bake a considerable amount of white bread. Artisan bread needs more time to bake, whereas white bread needs. The last difference is in their ingredients. More natural ingredients are used in artisan bread than in white bread.
3. Is artisan bread healthy?
Yes! Artisan bread is healthy as it helps to reduce tension and diabetes and improves heart conditions.
4. Is artisan bread good for weight loss?
Artisan bread is good for weight loss as it is easy to digest and has more nutrition than regular bread.
5. What goes well with artisan bread?
Butter, jam, and omelet go well with artisan bread.