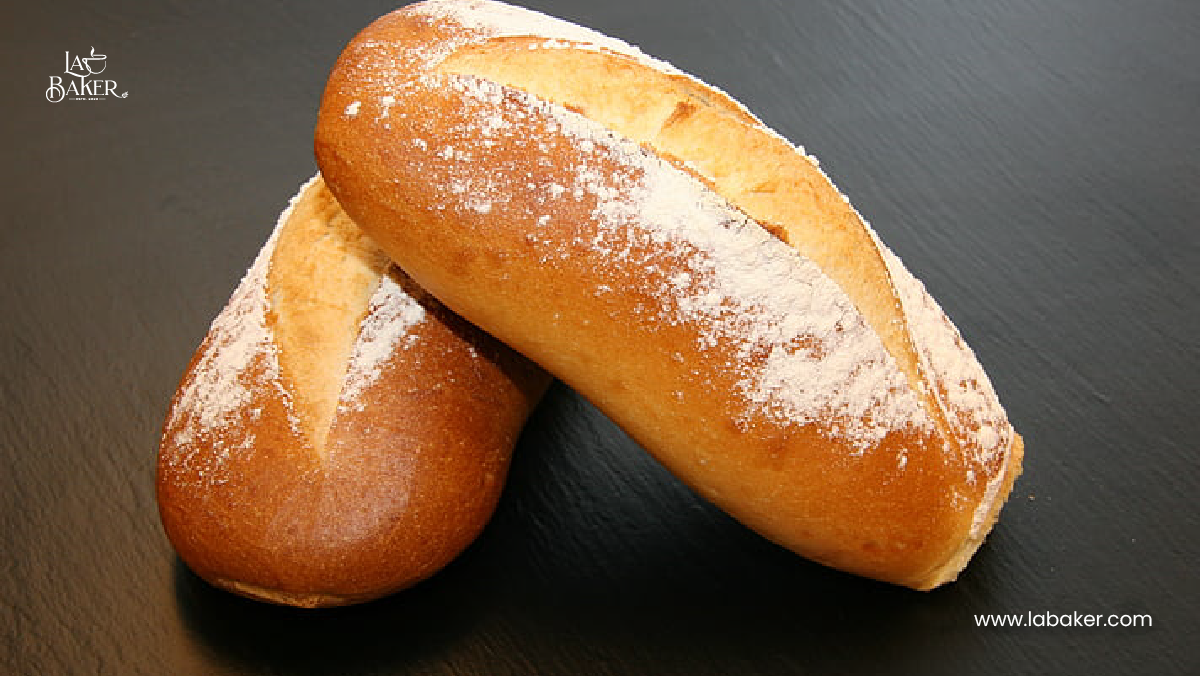 How to Make Best Sugar B...
People love to eat sugar bread when they want to eat something sweet. Among other bread loaf bread, packed bread, bread for pastry, guava cheese bread, and artisan bread, sugar bread is very famous. Kids and adults both like this bread. It is very easy to make and very flavorful to eat. Anyone can make delicious sugar bread. All you have to do is to follow a recipe.
Do you want to get the easiest recipe for sugar bread? If yes! Then this article is for you! Here, I will share the sugar loaf bread recipe and sugar bread calories. So, stay will me to learn the easiest ways to bake sugar bread.
How to Make Sugar Bread? Follow This Recipe!
Sugar Bread Ingredients
| | |
| --- | --- |
| All-Purpose Flour | 3 cups |
| Baking powder | 1 and 1/2 tablespoons |
| Salt | 3/4 teaspoon |
| Sugar | 1 cup |
| Egg | 1 |
| Whole milk | 1 and 1/2 cups |
| Oil | 1/2 cup |
| Vanilla extract | 1 teaspoon |
| Turbinado sugar ( to sprinkle) | 2 tablespoons |
Preparation Time
Cooking Time
Servings
Step-by-Step Process for Making Sugar Bread
Step #1
Take all the dry ingredients ( sugar, flour, baking powder, and salt) first. Stir the dry ingredients together until they are well mixed. Because there is no yeast in this quick bread, it is ess sprinkle the baking powder to ensure it rises carefully.
Step #2
Now it's time for all the wet ingredients. Mix all the wet items in a septhe bowl well.
Step #3
It's time to prepare better! Add the dry and wet ingredients, and mix everything thoroughly. Stir in the flour mixture until it mixes well otherwise it will produce hard sugar bread. Unlike many types of bread, you don't have to knead sugar bread.
Step #4
The last step is baking. Before baking the bread, take a loaf pan and grease it with oil. Cover the top with powdered turbinado sugar for a golden, crunchy vibe. You can bake this bread as single-serving and also as a large loaf. It depends on you! Bake it for 45 minutes to 1 hour.
Step #5
When the baking is done, take out the loaf pan from the oven and keep it outside to cool it down. After that, serve it fresh and enjoy your sugar bread.
Sugar Bread Nutritional Value
Total Fat 7.3g. 11%
Saturated Fat 1.4g. 7%
Trans Fat 0.7g.
Cholesterol 19mg. 6%
Sodium 144mg. 6%
Potassium 65mg. 2%
Total Carbohydrates 36g. 12%
Dietary Fiber 1.4g. 6%
Sugars 7.9 g
Protein 5.9 g
Read my other delicious bread recipes such as-
Looking for tasty bread options for your burger or sandwich? I can help-
If you have doubts about how to use leftover bread or how to store bread dough then you can read my blogs about these topics. By following these blogs, you can keep your bread and dough fresh for longer and minimize food waste.
Discover More of My Blogs and Learn-
End Note
Finally, now you know the process of baking sugar bread. Many expert cooks worldwide follow this recipe to make some sugar bread. So, you can go for this recipe, which is very easy to follow. Try this recipe at home and bake some delicious sugar bun today!
Frequently Asked Questions
1. How much sugar is in bread?
Sugar is around 5 g (per 100 grams) in bread.
2. How to store sugar bread?
Use an airtight container to store your sugar bread so that the bread doesn't absorb any moisture from the air. Wrap the bread with foil paper and place it in an airtight container for more protection. In this way, you can store it for 2-3 days.
3. What happens if I use more sugar in bread?
Using too much sugar can make the bread chewy and hard. Even bread tastes bad when you use too much sugar. As sugar is a meu element of bread, you have to measure it right before using it. So, the taste will be changed, if you use sugar in bread.