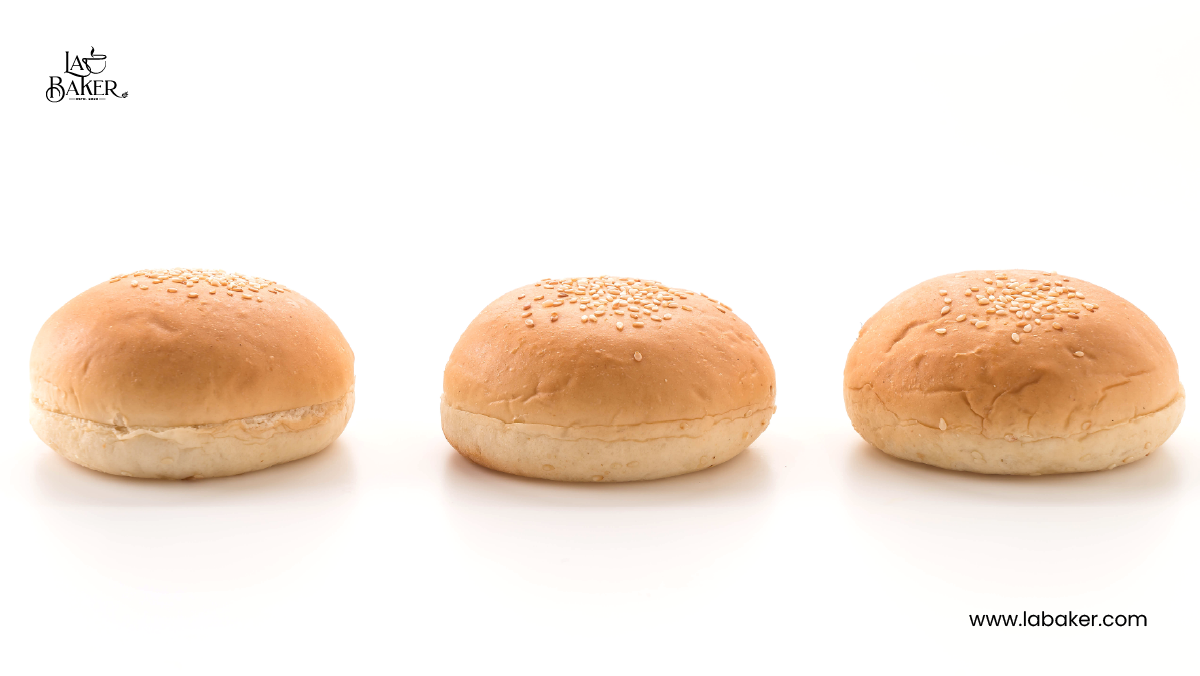 How To Bake Burger Buns at Home? The Recipe Is Here!
Burger buns need to be soft as the softness increases the taste of the food. You can purchase them from a shop. But, having the shop's bread is not always good for health. Try to bake them at home to maintain hygiene, and it is also fun. Burgers buns are always better than other packed bread like brioche bread, white sandwich bread, cheese bread and also cream bun.
Are you looking for a recipe to bake some soft burger buns? If yes, then here I will share the easiest recipe.
Along with the recipe, I will share here how to make burger buns from scratch, how to make burger buns shiny, how to make burger buns taste better, how to add sesame seeds to buns, and many more. Don't miss the FAQ section of this article. So Let's start the recipe with the ingredients you will need to bake buns.
Recipe for Soft Burger Buns
Soft Burger Buns Ingredients
| | |
| --- | --- |
| Milk | 200 ml |
| Unsalted Butter | 50g |
| Sugar | 1 tbsp |
| Dry yeast | 7g sachet |
| Plain Flour | 500g |
| Egg | 1 |
| Sesame seeds | Optional |
| Water | 100ml |
Preparation Time
Cooking Time
Servings
Step-by-Step Process of Making Soft Burger Buns at Home!
Step #1
Start your first step by preparing a milk mixture for the buns. Take a saucepan and add milk, butter, and 100ml water and put on a stove. Turn on the stove and heat until the butter is softened and melted. When the butter is melted completely, please turn off the stove and keep the pan aside to make it cool.
Step #2
Take a large bowl and add flour, sugar, yeast, and salt to it. Add the milk mixture into the bowl and mix all ingredients gently. After that, add egg to the mixture and mix it well. Keep mixing until the mixture becomes a smooth dough
Step #3
Put the dough in a mixing bowl with a dough hook attached or onto a floured board and knead it until it is elastic and shiny. Make tight balls out of the ten parts. Try to keep the call size the same. Place the balls on parchment-lined baking trays. Make sure that you leave enough space between each one. Keep the trays in a safe place for 30-45 minutes to set.
Step #4
It's time to prepare your oven. Preheat the range to 375°.
Step #5
Use your hand and gently push down the rolls. Then, brush on some milk and sprinkle sesame seeds on the rolls. Now to know how to add sesame seeds to buns. Wait for 3-5 minutes to set the sesame seeds.
Step #6
Bake for 12 to 15 minutes until the buns become golden brown.
Step #7
Take out the tray and keep the tray aside to cool the buns down. When the buns are cooled down, they are ready to eat.
Nutrition Facts of Soft Burger Buns
Kcal: 210
Fat: 5g
Saturates: 3g
Carbs: 35g
Sugars: 3g
Fiber: 2g
Protein: 6g
Salt: 0.4g
Read also my other delicious bread recipes such as-
If you have doubts about how to use leftover bread or how to store bread dough then you can read also my blogs about these topic. By following these blogs, you can keep your bread and dough fresh for longer and minimize food waste.
Explore my more other blogs and know-
Endnote
In the end, you know how to bake soft burger buns at home. Many expert cooks use this recipe for baking some soft buns. My shared recipe is straightforward, and you can follow. Try this recipe today to bake some soft burger buns at home.
Frequently Asked Questions
1. How to make burger buns soft?
As yeast and sugar in the right amount to make your burger buns soft. Don't bake it for a long time; otherwise, the buns will lose the softness
2. How to make burger buns shiny?
Using egg wash before baking makes the burger buns shiny.
3. How to make burger buns taste better?
Adding the right ingredients and a good mixing gives the burger buns a better taste.
4. How to keep burger buns from getting soggy?
You can toast your buns with butter and add sauce and other fillings. This will keep your burger buns safe from getting soggy.
5. How to store homemade burger buns?
You can store the buns in an airtight jar for up to 2-3 days. This is how you can store your burger buns.