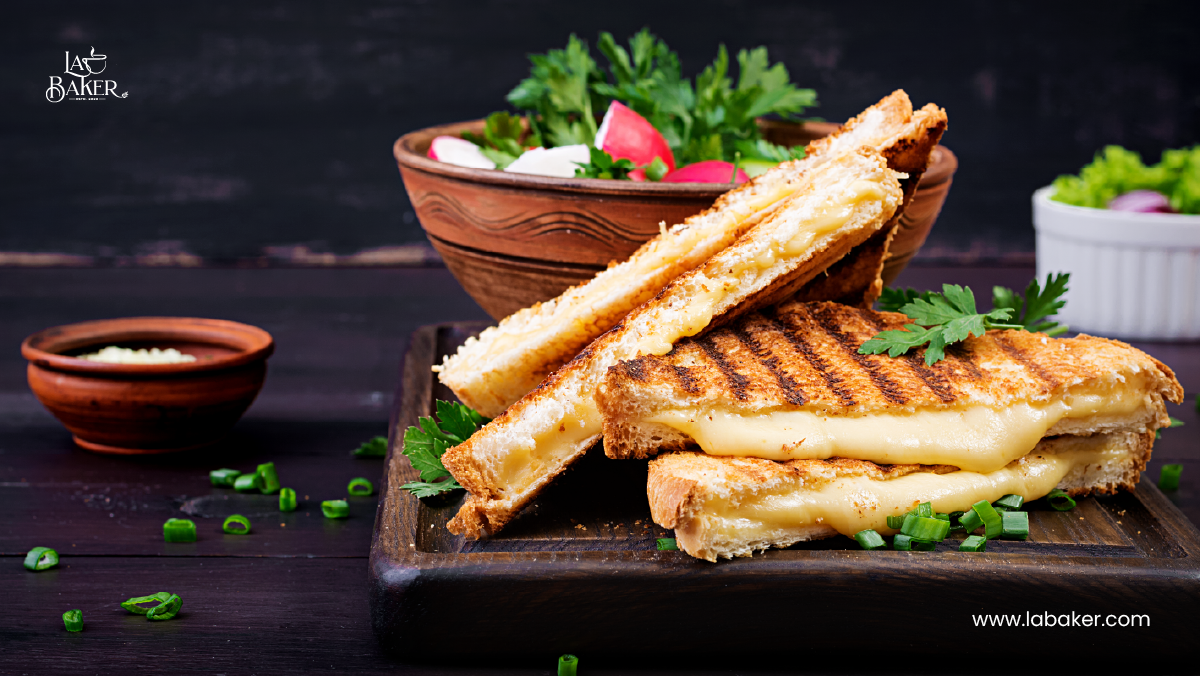 Best and Simple 11 Types of Sandwiches for School Lunch
Kids always want different types of food in their lunches. It is always difficult to provide them with various kinds of food. But, as a parent, a sandwich is here to save you! Sandwiches are healthy and very easy to make. Making different types of sandwiches is also easy. You can use baguettes, artisan bread, ciabatta, brioche bread, and white sandwich bread to prepare some delicious sandwiches.
Do you want the types of sandwiches for school lunch? Here, I will share different easy types of sandwiches for school lunch. You will also learn what to put on a sandwich for school. So, stay with me to learn the types of sandwiches to make for school.
11 Types of Sandwiches for School Lunch
Classic Peanut Butter And Jelly Sandwich
Let's start with the classical one. This sandwich is super tasty, and kids love this sandwich. Take two slices of bread and spread butter and jelly on the bread. Then put them together and cut them in half. Your classic peanut butter and jelly sandwich is ready. Wheat bread is better for all types of sandwiches.
Turkey and Cheese Sandwich
Most kids love turkey meat in their lunch. So, this sandwich is for them. It is also super tasty and easy to make. Take two slices of bread to prepare this sandwich. Use sliced turkey, cheese, lettuce, and tomato on it. Believe me! Your kid will love this sandwich.
Hummus and Vegetable Sandwich
Want to give something nutritious and healthy in your kid's lunch? Give them a hummus and vegetable sandwich. Spread hummus over whole grain bread and top with cucumber slices, bell pepper, and carrot. This is a light and healthy sandwich for your kid's lunch.
Sandwich with Tuna
Kids love to eat a flavorful lunch. Try a sandwich with Tuna for your kid's lunch. For a filling and flavorful sandwich, mix canned tuna with mayonnaise, chopped celery, and onion. Spread the mixture on whole wheat bread.
Sandwich and Egg Salad
Try something light for your kid's school lunch. Scramble, chop, and mix eggs with mayonnaise before being added. For a great lunch alternative, spread on whole wheat toast.
Sandwich with Grilled Cheese
If you want to give something light to your kid's school lunch, then make a sandwich with grilled cheese. For a healthy variation on this traditional sandwich. Use whole wheat bread, low-fat cheese, and a little bit of butter.
Chicken Sandwich with Salad
Chicken sandwich with salad is another healthy sandwich for your kid's lunch. Mix grapes, mayo, and diced celery with diced chicken breast. Spread on whole wheat bread for a sandwich that is both sweet and savory.
Club Sandwich
Want to fill your kid's tummy by providing some tasty sandwiches in their school lunch? If yes, make some club sandwiches for your kid's lunch. Take two slices of white bread and spread mayo, tomato ketchup, and lettuce. Then add ham, turkey, bacon, and cheddar cheese. Put the other bread slice on the prepared slice of bread. Cut your bread into half, and your club sandwich is ready for your kid's school lunch.
Veggie Slaw Sandwich
If you want to give some veg but super decision food for school lunch? If yes, then make some veggie slaw sandwich for your kid. Toss shredded carrots, cucumbers, and cabbage with a mayo and apple cider vinegar mixture. For extra taste, add some salt and lemon juice. Spread the mixture on the slice of bread and make the simple sandwich. If your kid likes cheese, then melt some swiss cheese and add it to the mixture and press the bread slices gently.
Cucumber Sandwich with Cream Cheese
Make a cucumber and cream cheese sandwich for your kid for lunch, which tastes fantastic and light. If you don't have much time to make them the night before, these sandwiches are good for lunch at school. Spread cream cheese on two slices of the bread of your choice; white sandwich bread is the standard. Add cucumber slices to the first bread and then top with the second one. Your sandwich is ready.
Mini Fried Chicken Sliders
Follow the directions on the package to make the nuggets or strips, and put them in a dinner roll. Then, sprinkle with Parmesan cheese, drizzle with marinara, and spread them well on the bread. Take another slice of bread and put it on top of the prepared bread. Your sandwich is ready!
Looking for tasty bread options for your burger or sandwich? I can help-
Explore my more other blogs and know-
EndNote
Finally, now you know about 11 types of tasty sandwiches for your kid's school lunch. All the types are different from each other, and kids love to eat them. My shared sandwich options for school lunches are delicious and super easy to make. In the morning, when you are in a hurry, you can make these sandwiches within a short time. Try this at home today! I believe your kids will love these sandwiches.
Frequently Asked Questions
1. What is the best food item for a kid's school lunch?
Different types of sandwiches, pasta, fruits, and mini pizzas are some best food items for a kid's school lunch.
2. How should a sandwich be packed for school lunch?
Toast your bread first to prevent it from getting soggy. Place toppings such as mustard and mayo between pieces of meat or cheese rather than on top to prevent the bread from becoming soggy. Before adding lettuce to the sandwich, make sure it is entirely dry to ensure there is no additional moisture. Afterward, wrap the sandwich with foil paper and keep it inside the lunch box.
3. How long does a sandwich stay fresh in a lunchbox?
A sandwich stays for 2-3 hours fresh in a lunchbox at room temperature. But, if you keep it in the refrigerator, it will stay fresh for 7-10 hours.