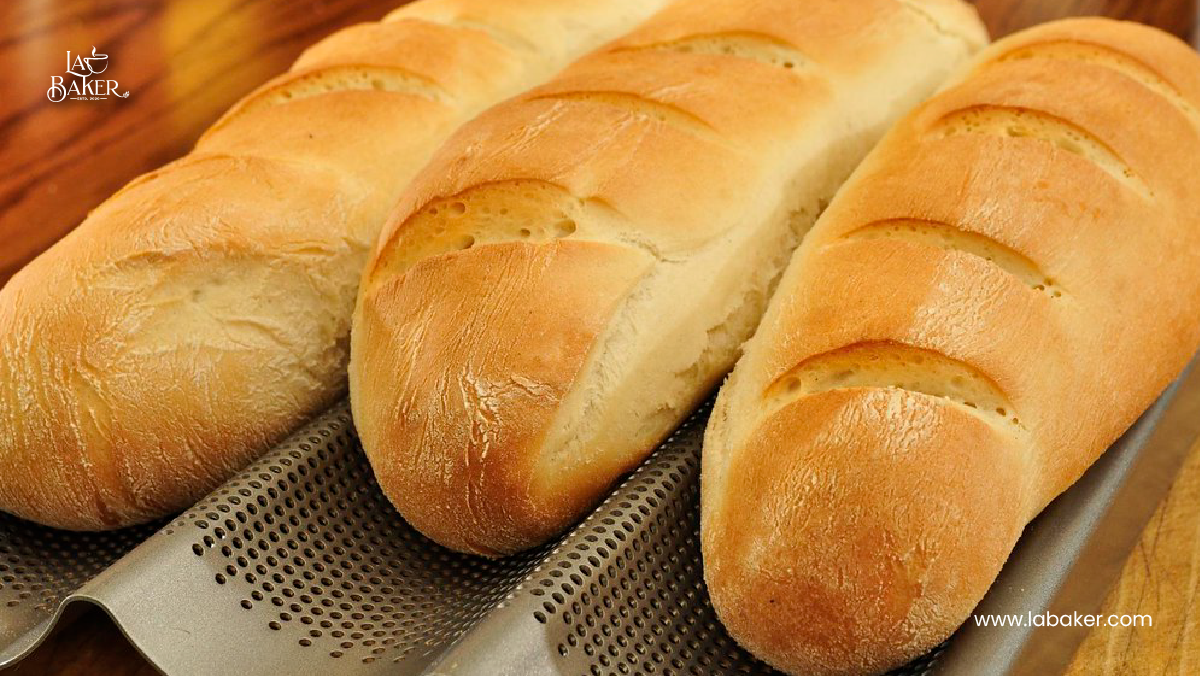 12 Best Ways to Eat Bagu...
Baguette is a famous French bread among different types such as Artisan bread, Ciabatta, Dinner rolls, White Rustic, White Sandwich Bread, and many more. People all over the world love to eat baguettes. You can eat baguettes for breakfast, lunch, and dinner.
Do you know that there are some ways to eat baguette bread? If you eat baguette bread in these ways, you can enjoy it! Here, I will share 12 ideas to eat baguettes for breakfast, lunch, and dinner. Here, Stay with me to learn these ways.
How to Eat Baguette for Breakfast?- 4 Best Baguette Ideas for Breakfast
With Soup!
Eating a baguette for breakfast is quite fun and tasty. For breakfast, you must toast the chunks after slicing them lengthwise into quarters to fit in the toaster. After you are done with them, butter them and place them next to a soup bowl. Heat some tomato soup while the baguette pieces are toasting, as the pair works well. Here, you got the answer to how to eat with baguette soup.
Then bite off the end that has been dunked in the hot soup with the baguette pieces. And continue until all of the baguette slices or soup has been consumed! On a chilly, windy day, a fantastic lunchtime favorite for kids and parents!
Scramble Egg Baguette Toast
Breakfast becomes complete when you eat the egg with bread! Try scrambled egg baguette toast with tomato for breakfast. This is a unique item that fills your tummy. These delicious egg and tomato-topped toasts are excellent for feeding a crowd because you can easily prepare a large quantity at once. One baguette can be cut into numerous slices, each ready to be topped with zingy tomato and chili mixtures and creamy Parmesan eggs.
Prepare Baguette Boat
You must cut the baguette from the middle to give it a boat shape. You have to stuff the middle part of the baguette. To have a good breakfast, you must fill the baguettes with a delicious combination of eggs, bacon, cheese, tomatoes, and avocados. Choosing the toppings that you like the most.
Baguette Sandwiches
This is another best option for your breakfast. Prepare a sandwich with a French baguette. Use different topics such as eggs, bacon, arugula, tomato, cheese, and sun-dried tomato pesto. Cut the sandwich in the middle and prepare a filling with these ingredients. Spread the filling in the middle of the sandwiches and enjoy it for breakfast.
How to Eat Baguette for Lunch?- 4 Best Baguette Ideas for Lunch
Tomato Baguette Pizza
Try tomato baguette pizza for lunch! Take a baguette of bread and slice it. Add ripe tomatoes, cheese, and oregano to the bread and bake in the oven for 4-5 minutes until the cheese melts. A salad and cheesy baguette pizzas make the perfect lunch.
Eat with White Sauce Pasta
Prepare some white sauce pasta, and as a side dish, use baguette bread. You can make garlic toast with the bread and eat the toast by dipping it in the white sauce. This is a perfect lunch gag you can enjoy with your family and friends. Now, you know how to serve a baguette with pasta.
Zucchini Panzanella Salad
If you want to eat something healthy and fill your tummy with food, then try this salad. Slice some zucchini, onion, tomato, capsicum, and baguette bread. Mix them in a bowl with vegetable oil and some spices you like. When the salad is ready, enjoy your lunch and stay healthy.
Almond- Bacon Cheese Crostini
Try some Almond- Bacon Cheese Crostini for breakfast. This is a delicious dish for lunch. Here, you have to cut baguette bread at an angle. After that, add cheese, almonds, and bacon to the bread. Bake it for 3-5 minutes until the cheese melts, and enjoy lunch with your family.
How to Eat Baguette for Dinner?- 4 Best Baguette Ideas for Dinner
Sicilian Nachos
In place of the traditional tortilla chips, crisp bread is used, and savory beef sauce is served on top. This filling appetizer can easily be used as a main course. All you need is a salad for dinner. Try these Sicilian nachos for dinner.
Portobello Bruschetta with Rosemary Aioli
You can add layers of flavor to your baguettes. Try this dish for dinner. Add caramelizing onions and broiling peppers to the bread. You can make your handmade aioli with fresh herbs. This is a delicious dish for your dinner. A perfect use of baguette for dinner!
French Onion Soup with Meatballs
Soup is a good idea for dinner. You can try fresh onion soup with meatballs, and as a side dish, try baguette bread. Every time the weather begins to cool off in the fall, you make this dish because it nourishes the spirit. This is a a delicious dish that you should try
Try Skewers With Baguette
For dinner, use baguette bread to make some skewers. This recipe is delicious and ideal for dinner. First, get a skewer. Next, place a skewer in the center of the meatballs, baguettes, carrots, and peppers. It is an exquisite supper course. Try this baguette if you want to eat something unique.
Try my others simple and delicious bread recipes perfect for home baking
Want to upgrade your burger or sandwich? Try these tasty bread options!
If you have doubts about how to use leftover bread or how to store bread dough then you can read my blogs about these topics. By following these blogs, you can keep your bread and dough fresh for longer and minimize food waste.
Explore my more other blogs and know-
End Note
Lastly, I believe that you have read the entire article. Now, you get some best ideas to eat baguettes for breakfast, lunch, and dinner. Try these ideas at home and make the best use of baguette bread. Enjoy these dishes with your family and friends. I believe they will also love these dishes.
Frequently Asked Questions
1. How can you use baguettes?
Baguettes are frequently used for sandwiches, typically of the submarine sandwich type but also a panini, whether sliced from a relatively long loaf or a relatively short single-serving size. They are frequently served sliced and with cheese.
2. How are baguettes eaten up?
Baguettes are frequently toasted, buttered, and dipped in coffee when eaten as early as the morning. It provides the fiber and carbohydrates you need to get your day off to a good start. For an additional treat, fruit jam can be included.
3. How much time does a baguette last?
For up to eight hours, a traditional artisan French baguette stays fresh. It's ideal for getting this type of bread every day, either for dinner or for breakfast, while it's newly prepared. Investing in a high-quality baguette will also, help it last longer against the effects of time.