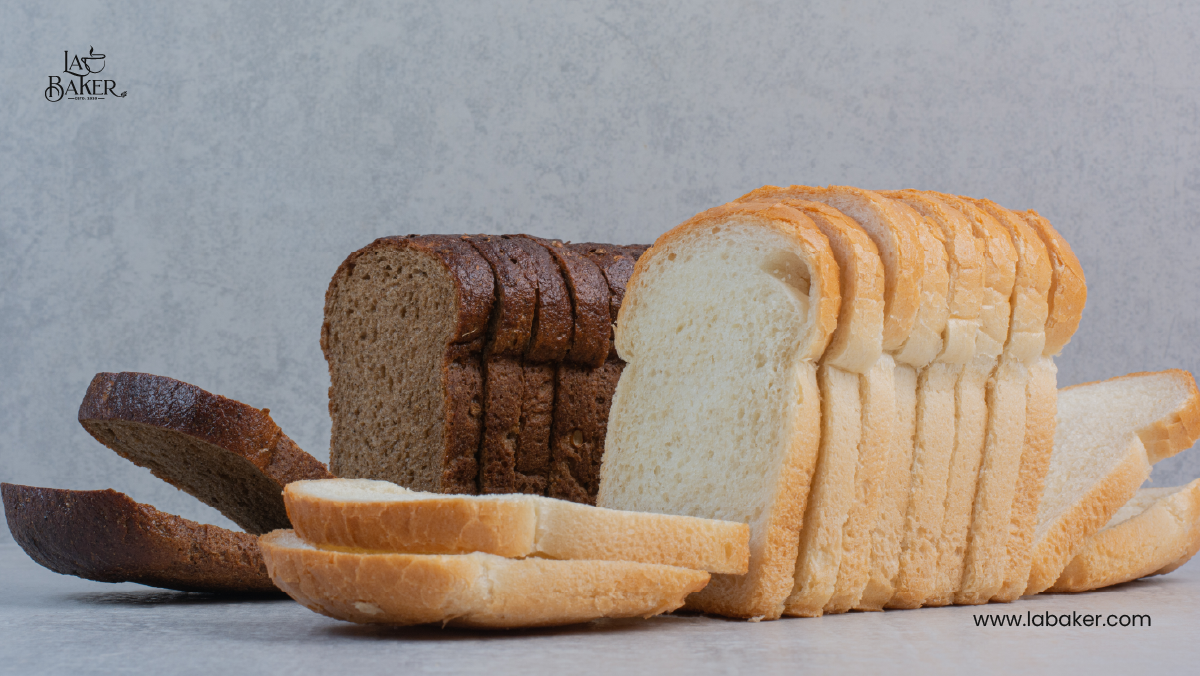 Homemade Bread Recipe-A to Z Instructions
Bread can be made at home more quickly and easily with a few simple materials and kitchen utensils. It also has a hint of European-style bread to it. Making it is quite satisfying, and it tastes even better than store-bought. It's actually not that much work, and it's well worth the effort as long as you make some preparations in advance for the peak periods. You can also make artisan bread, baguette, ciabatta, french bread, white rustic, etc. with this recipe as the base for every bread is quite the same.
Ingredients:
Active dry yeast
Warm water
Hot water
Vegetable oil
All-purpose flour
Salt
Sugar
Suitable kitchen equipment:
Mixing vessels
Whether a hand or stand mixer
Baking pans
Metal cooling rack
Pastry tool
A rolling pin
Bread knife
Procedure for making bread at home:
Step #1
Warm water, sugar, salt, and yeast should all be added to a stand mixer. Allow the yeast to prove for about five minutes, or until it bubbles.
Step #2
Add the remaining honey or sugar, 3 cups of flour, salt, and oil. To mingle, blend.
Step #3
Start by adding a half cup of flour at a time while using the dough hook until the mixture comes together and forms a soft dough. When touched, the dough should barely but not strongly adhere to your finger. Roll into a ball after smoothing the dough for 5 to 7 minutes.
Step #4
Add the oil to a large bowl and add the dough.
Step #5
Cover with plastic wrap or a dishcloth.
Step #6
Add the yeast, water, and a small amount of sugar or honey to a large bowl or stand mixer. Rest for 5 to 10 minutes, or until frothing and bubbling.
Step #7
Let it rise for 1 to 1.5 hours, or until it has doubled.
Step #8
To let the air out of the dough, punch it. Divide the dough in half, then form each ball into long logs.
Step #9
Cooking spray two sheets of plastic wrap, and then carefully place them over the pans. Give the dough another 45 to 60 minutes to rise.
Step #10
After that, bake it for 30 to 35 minutes, or until golden brown, in a preheated oven set to 350 degrees.
Step #11
Gently tap the loaf's top; it should make a hollow sound. Butter the tops after removing them from the oven. Let cool for at least 15 minutes before slicing.
And there you have it, your own making of homemade light and fluffy bread.
Nutritional Facts
Read also my other recipes such as–
Looking for tasty bread options for your burger or sandwich? I can help-
If you have doubts about how to use leftover bread or how to store bread dough then you can read my blogs about these topics. By following these blogs, you can keep your bread and dough fresh for longer and minimize food waste.
Explore my more other blogs and know-
Conclusion
When making bread at home, you have control over the ingredients that go into the bread, allowing you to make healthier choices and avoid any artificial preservatives or additives. Baking bread at home can be a rewarding and enjoyable experience, and the satisfaction of creating a fresh loaf of bread from scratch is unmatched.
Frequently Asked Questions
1. What is the key to making bread fluffy?
The bread's temperature should be managed. Giving your bread dough enough time to rise and for the yeast to develop will create holes in the bread that give it a lighter feel.
2. How can bread rise more quickly?
Your bread will rise higher, stay softer, and retain moisture longer if you add 2 tablespoons of instant dry milk powder to each loaf.
3. Can I use instant yeast instead of active dry yeast?
Yes, you can use instant yeast as a substitute for active dry yeast. However, you may need to adjust the amount and the rising time as instant yeast tends to be more potent.