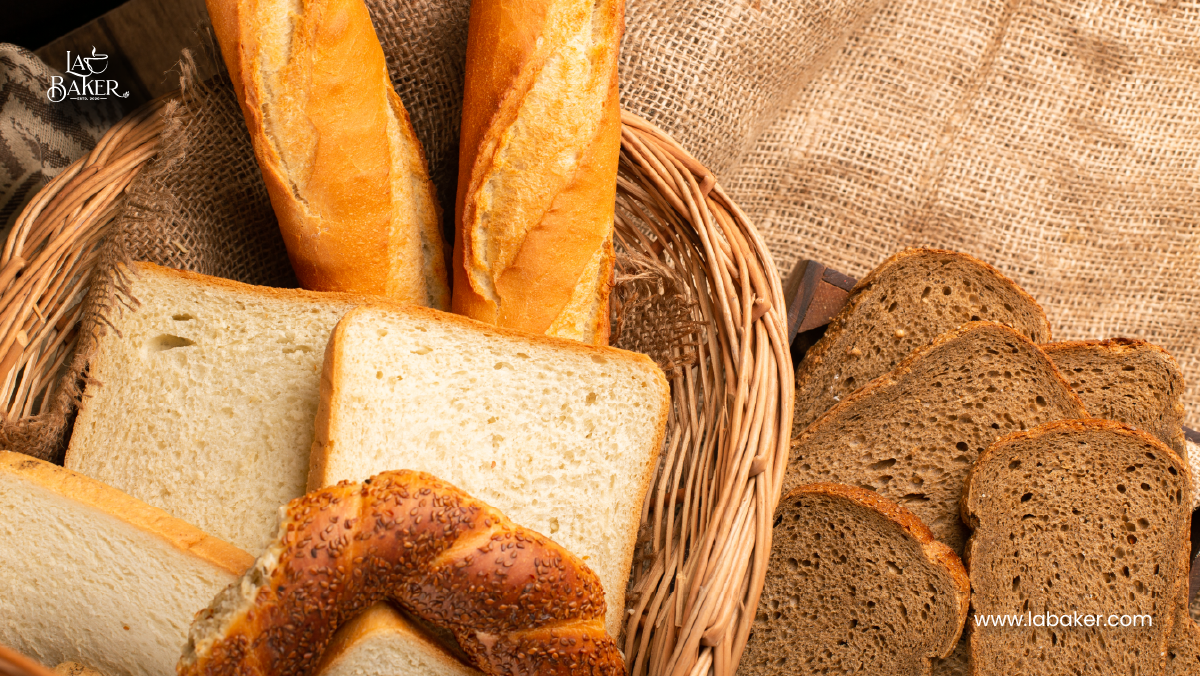 How to Make French Bread...
French bread is renowned for its crisp crust and soft interior. People worldwide love french bread over other bread, such as Artisan bread, Ciabatta, Dinner rolls, White Rustic, and White Sandwich Bread. French bread is simple to make at home. All you need is a recipe. You can make homemade bread in the convenience of your own home with just a few essential ingredients.
Do you need the recipe to bake some french bread? If yes! Then you have come to the right place! Here, I will share the recipe for French bread, how to bring back stale French bread, how to shape French bread, and how to soften dry French bread. Don't forget to check the FAQ section. Let's start the process.
What Is French Bread?
Typically, wheat flour, water, yeast, and salt are used to make French bread. The addition of oil or fat is prohibited for long loaves and baguettes (round loaves) in France by law. The pastry is a term used to describe brioche, a soft bread with a high butter and egg richness.
How to Make French Bread?- Recipe is Here
Ingredients:
3 cups all-purpose flour
1 teaspoon salt
1 teaspoon sugar
1 package instant yeast (2 and 1/4 teaspoons)
1 band 1/2 cup warm water
Cornmeal or flour for dusting
Preparation Time
Cooking Time
Servings
Step-by-Step Process For French Bread
Step #1
Mix the flour, salt, and sugar in a sizable mixing bowl.
Step #2
Stir the yeast and warm water together until the yeast is completely dissolved.
Step #3
Combine the flour and yeast mixture and stir until the dough begins to bind.
Step #4
Spread the dough out onto a surface that has been lightly dusted with flour, and knead it for 10 to 12 minutes or until it is elastic and smooth.
Step #5
Put the dough in a greased bowl, wrap it in plastic wrap, and let it somewhere warm to rise for an hour or until it has doubled in size.
Step #6
Preheat the oven to 450°F (230°C).
Step #7
Dust the baking sheet with flour or cornmeal.
Step #8
Split the dough in half and form each piece into a long, narrow loaf.
Step #9
Arrange the loaves on the prepared baking sheet and use a sharp knife to cut shallow slashes across the tops of the loaves.
Step #10
Bake the loaves for 25 to 30 minutes or until they are golden brown and hol.
Step #11
Before slicing and serving, let the bread cool fully on a wire rack.
Step #12
Enjoy your homemade French bread with your family!
French Bread Nutrition Facts
Amount Per 100 grams
Calories 289
Total Fat 1.8 g: 2%
Saturated fat 0.5 g: 2%
Cholesterol 0 mg: 0%
Sodium 513 mg: 21%
Potassium 128 mg: 3%
Total Carbohydrate 56 g: 18%
Dietary fiber 2.4 g: 9%
Sugar 2.6 g: –
Protein 12 g: 24%
Magnesium: 7%
Calcium: 4%
Read my other delicious bread recipes such as-
Looking for tasty bread options for your burger or sandwich? I can help-
If you have doubts about how to use leftover bread or how to store bread dough then you can read my blogs about these topics. By following these blogs, you can keep your bread and dough fresh for longer and minimize food waste.
Explore my more other blogs and know-
End Note
Finally, now you know how to make French bread. My shared recipe is pretty simple, and expert cooks follow this recipe. It is time to bake some homemade French bread! Try the recipe today at home and enjoy some bread.
Frequently Asked Questions
1. How to bring back stale french bread
Place the loaf on the middle rack of the oven, preheat it to 300 degrees, and cover it entirely with aluminum foil. After baking for about 30 minutes, take off the foil and return the loaf to the oven for about five more minutes to crisp up the crust.
2. How to soften dry french bread?
Place the bread on a baking sheet, wrap it in a damp cloth, and bake for 5 to 10 minutes. In the microwave, place the bread on a microwave-safe dish and cover it with a wet towel. Microwave on high for 10 seconds.
3. What to do with leftover french bread?
You can eat leftover fresh bread in 5 delicious ways.
These ways are:
Croutons with leftover
Eat with thick soup
Try it with vegetable curry
Combination of meatballs and leftover bread is a bomb!
Turn the leftover bread into breadcrumbs
4. How many calories are in french bread?
In French bread, you will get 289 calories.
5. What is the best flour for french bread?
T45 flour is the best flour for French bread.