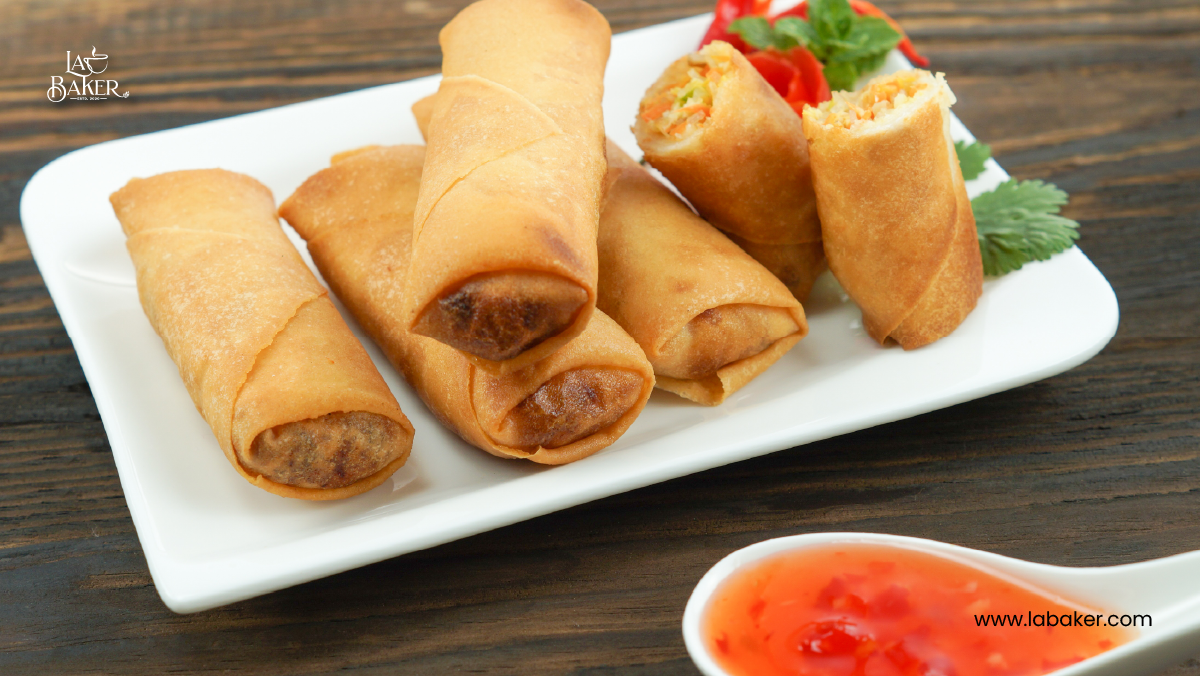 How to Make Dinner Rolls?- Recipe Is Here!
Dinner rolls are perfect for serving as a side dish. People around the world love to have dinner rolls as a side dish. When they got too many options for bread like Artisan bread, baguettes, Ciabatta, White Rustic, White Sandwich Bread, they choose Dinner rolls over others. Everyone loves soft and fluffy dinner rolls. Are you one of them? If yes, then try to bake some!
You will need a proper recipe to bake some appropriate dinner rolls. Here, I will share the dinner roll recipe and procedure. Along with this, I will share how to store dinner rolls, how to reheat dinner rolls, and how to shape dinner rolls. Check out the FAQ section as well. So let's start the recipe.
Recipe for Dinner Rolls
Ingredients for Dinner Roll
Flour: 2 cups
White sugar: 2 tablespoons
Yeast: 2 teaspoons
Salt: 1/4 teaspoons
Milk: 1 and 1/2 cups
Butter: 2 teaspoons
Water: According to your need
Preparation Time
Cooking Time
Servings
Step-by-Step Process of Dinner Rolls' Recipe
Step #1
The first step is to make the dough for the bread. Mix flour, yeast, sugar, milk, water, butter, and salt in a bowl. Take an electric mixer and start to mix all the ingredients. If you need more flour or water, you can add more. Mix until the dough is ready.
Read also: How to store bread dough
Step #2
Take out the dough from the bowl and start kneading the dough.
Step #3
After kneading, cover the dough and wait for 10 minutes so that the dough can rise. If you use instant yeast, the dough will start growing in 10-15 minutes.
Step #4
Cut the dough and give it a proper shape. Make rolls from the dough and place the rolls on a butter-greased baking sheet. Then cover the rolls in a warm environment until they have doubled in size.
Step #5
Let's move to the last step, which is baking. Bake the proofed rolls until they are golden. After coating with melted butter, serve hot.
Nutrition Facts of Dinner Rolls
Amount Per 1 each (pan, dinner, or small roll- for 100 grams)
| | |
| --- | --- |
| Calories | 310 |
| Total Fat 6 g | 9% |
| Saturated fat 1.4 g | 7% |
| Trans fat regulation | 1.8 g |
| Cholesterol 4 mg | 1% |
| Sodium 467 mg | 19% |
| Potassium 139 mg | 3% |
| Total Carbohydrate 52 g | 17% |
| Dietary fiber 2 g | 8% |
| Sugar 6 g | – |
| Protein 11 g | 22% |
| Calcium | 17% |
| Iron | 20% |
| Magnesium | 6% |
| Vitamin B6 | 5% |
As a side dish, you can also make pastries. The recipes are below-
End Note
In the end, I believe that you have gone through this entire recipe. Now you know how to bake some delicious dinner rolls. Have you tried this recipe? If not, try it today and bake some diner rolls. I assure you will get the expected result! So, try it today!
Frequently Asked Questions
1. What to have with dinner rolls?
You can have soup, meatballs, pasta and many more with dinner rolls.
2. How to store dinner rolls?
The perfect place for dinner roll storage is at room temperature in an area that is dark, dry, and cool, like a drawer, or bread box. Additionally, since doing so will help the bread retain its moisture, we advise keeping it packed in its airtight container.
3. How to reheat dinner rolls?
You can wrap your dinner rolls and place them in the oven for 10-15 minutes at 350 degrees to reheat dinner rolls.
4. How to shape dinner rolls?
Scrape the dough's outer edges up and toward the center, one piece at a time, on your cutting board. Gently bring the advantages that were pulled together. The seam side of the ball should now be on the bottom of your work surface as you flip it over.
5. How many calories are in a dinner roll?
310 calories are there in a dinner roll.