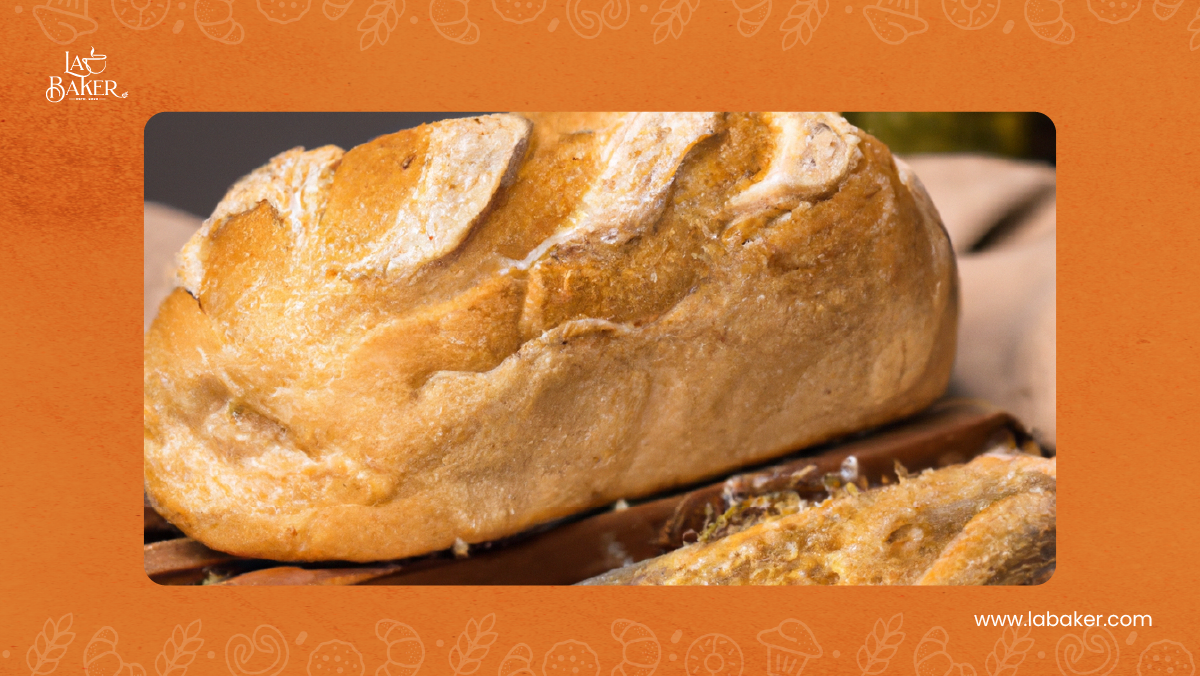 How to Make White Rustic...
White Rustic Bread is very popular among health-conscious people who want to stay healthy. This bread is better than Artisan bread, Ciabatta Bread, guava cheese bread, Dinner rolls, and White Sandwich Bread. Many people don't know how to make rustic white bread. Are you one of them? If yes, then you must need a good recipe that helps you to bake the bread properly.
Here, you will get the best white rustic bread recipe. In this article, I will also share what is white rustic bread along with a rustic white bread loaf recipe. Stay with me till the end to learn more. Don't forget to check the FAQ section! So let's start the discussion with the definition of white rustic bread.
Recipe for White Rustic Bread
White Rustic Loaf Ingredients
| | |
| --- | --- |
| Dry Yeast | 2 and 1/4 teaspoons |
| Warm Water | 1 cup |
| Bread Flour | 3 cups |
| Salt | 1 teaspoon |
| Cooking spray | – |
| Cornmeal | 1 teaspoon |
| Normal Water | 1 teaspoon |
| Egg | 1 |
Preparation Time
Cooking Time
Servings
Step-by-Step Process of Baking White Rustic Bread
Step #1
Take a bowl and add 1 cup of warm water to the bowl. Mix the yeast into the water and wait 5 minutes to set it.
Step #2
Add salt 2 and 3/4 cups of flour to the yeast mixture. Mix the ingredients well until it becomes a dough. When the dough is done, let's move to the next step.
Step #3
Spread the dough out on a surface dusted with flour. Add just a tablespoon at a time of the remaining flour so that the dough doesn't stick to your hands. Knead the dough for about 8 minutes or until it is smooth.
Step #4
Place the dough in a big bowl. Before placing the dough, don't forget to add cooking spray. In a warm (85°) draft-free environment, cover and allow to rise for 45 minutes or until it has doubled in size.
Step #5
Knead the dough out. Wait for 5-6 minutes. Shape the dough into a 6-inch round. Sprinkle cornmeal on a baking sheet and place the dough on a baking sheet. On the dough's surface, lightly apply the cooking spray. Cover it and let it rise for 45 minutes or until it doubles.
Step #6
You must create the oven before baking. Preheat The oven to 450°.
Step #7
Remove the covering. Use 1 teaspoon of whisked egg white and 1 teaspoon of water to brush the dough. Take a sharp knife and make three ¼-inch deep cuts (4 inches) across the top of the dough.
Step #8
Bake the bread for 20 minutes at 450 degrees, or until the bottom is browned.
Step #9
Your bread is ready! Take it out of the oven and let it cook down for a while. After cooking it down, your bread is ready to eat!
White Rustic Bread Nutrition Facts
Per serving
Calories: 128
Fat: 06 g
Saturated fat: 0.1g
Mono fat: 0.1g
Poly fat: 0.3g
Protein 4.6g
Carbohydrates: 25.3g
Fiber: 1g
Iron:1.6mg
Sodium: 201mg
Calcium: 6mg.
Tea is a wonderful complement to white rustic bread, and I invite you to check out my blog "A cup of hot tea-recipe" to explore more about this delightful combination.
Read my other delicious bread recipes such as-
Looking for tasty bread options for your burger or sandwich? I can help-
If you have doubts about how to use leftover bread or how to store bread dough then you can read my blogs about these topics. By following these blogs, you can keep your bread and dough fresh for longer and minimize food waste.
Find More of My Blogs and Gain More Insight–
End Note
I think you have finished following this recipe in its entirety. You are now prepared to prepare some delectable rustic white bread. Have you made this dish yet? If not, give it a shot today and bake some white rustic bread. I promise you will get the desired outcome! Try it now, then!
Frequently Asked Questions
1. What is rustic white bread?
So, rustic bread is made solely of basic components like wheat, water, salt, and yeast and is not formed with a pan (or starter). It is very soft in texture.
2. Is rustic white bread healthy?
Yes it is healthy. It has lots of fiber and carbs. So, if you want to do keto, skip this bread. But overall it is healthy.
3. How long does rustic bread last?
Rustic bread lasts for 2 days. Try to eat it within the time.