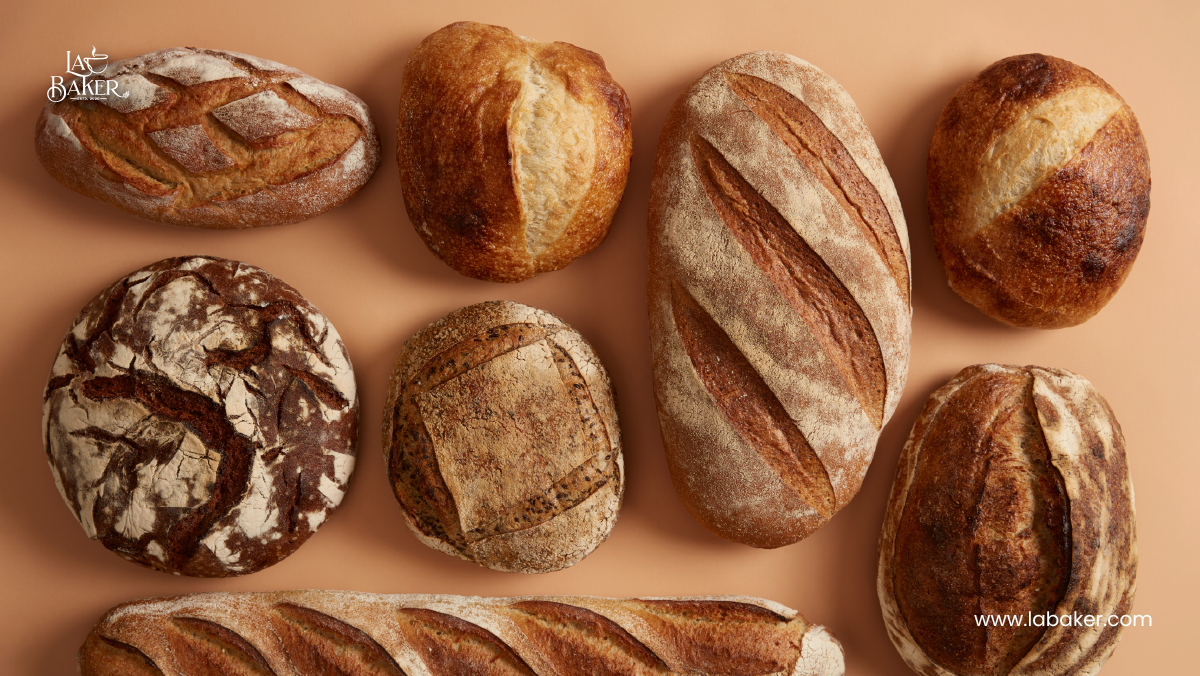 How to Make Crispy and C...
Though baguette is a French bread, people all over the world love baguettes now. You will find dinner types of bread such as loaf bread, packed bread, bread for pastry, guava cheese bread, artisan bread, and sugar bread. Among them, baguettes are very famous. Baguettes are long bread with a crust that is crunchy on the outside and soft and chewy on the inside. Baking them is very fun!
Are you one who wants to bake some crispy and crusty baguettes? If yes! Then this article is for you! Here, I will share the recipe for how to make a baguette crispy and also how to make a baguette soft. Stay with me till the end to learn the recipe. Let's get started.
Crispy and Crusty Baguette Recipe
Ingredients of Baguette Bread
| | |
| --- | --- |
| Water | 1 cup |
| Luke Water | ½ cup |
| Active Dry Yeast | 2 teaspoons |
| Bread Flour | 3 and 1/2 cups |
| Salt | 2 teaspoons |
Preparation Time
4 hours and 25-30 minutes
Cooking time
Servings
Recipe for Crispy and Crusty Baguette
Start with Preparing the Dough
Step #1
Add 1/2 cup of warm water to a big dish. On top, put yeast. For 10 to 15 minutes, set the dish in a warm area. Be tolerant! You will notice foam and possibly even a few little bubbles on top of the mixture if the yeast has been activated. Additionally, it will smell remarkably like yeast if you taste it.
Step #2
Add flour and salt, stirring slowly. The other cup of water should be added and blended just enough to form a shaggy, sticky dough. For 45 minutes, wrap in a towel and leave to rest.
Step #3
In this stage, "folding" and "resting" are repeated four times for three hours of downtime. Wet your hands with a bit of cold water instead of brushing them with flour and "fold" the dough. Stretch one side of the dough upward and then across the top of the dough while still leaving the other side in the bowl.
As soon as you've completed one side, turn the dough 90 degrees and continue. Forty-five more minutes should pass after turning the dough over and covering it. Three additional times should be spent folding and resting.
Dough Shaping
Step #1
Take the dough out of the bowl and set it on a lightly dusted board after the fourth cooling period is complete. Pull out four equal pieces of dough. If you have a scale, weigh each component to ensure that they are all the same weight.
Step #2
Fold the ends of each piece to form a square shape. Allow resting for 10-15 minutes while covered with an oiled plastic wrap.
Step #3
After the waiting is over, lightly brush each rectangle with flour to prevent your hands from sticking. Each rectangle should be folded lengthwise before being turned over seam side down.
Gently shape each piece into a log that is 15 inches long and 1 12 inches wide. Stretch the ends out once more, then using your fingertips, push them into a point to create the baguette shape.
Step #4
Design and build your own using a towel that has been lightly dusted with flour. With the towel, make a ridge between each baguette. By doing this, you can ensure that the baguettes keep their shape as you give them one last rest. Allow resting for 30 minutes while covered with an oiled plastic wrap.
Let's Bake The Baguettes
Step #1
Set your oven to 450 degrees Fahrenheit and turn it on while the baguettes are drying. Place a pan on the bottom rack of the oven and cover it with boiling water during the final 10 minutes of the resting period.
Step #2
Put parchment paper on a baking pan. Place each baguette on the tray with extreme caution. Each baguette should be given a light watering. The tops are lightly dusted with flour. Each one is scored with 4 to 5 overlapping lines around 14 inches deep.
Step #3
Open the oven, avoid the steam, and set the baguette tray on the middle rack. To ensure sufficient moisture, spritz a little extra water into the oven.
Step #4
Bake baguettes for 16 to 18 minutes, turning them over halfway through or until they are a deep golden brown and hollow to the touch. Avoid overcooking to avoid using the soft center.
Step #5
To cool, remove the baguettes to a wire rack. Cut and enjoy freshly baked baguettes!
Nutritional Value of Baguette Bread
| | |
| --- | --- |
| Total Fat 1.8 g | 2% |
| Saturated fat 0.5 g | 2% |
| Cholesterol 0 mg | 0% |
| Sodium 513 mg | 21% |
| Potassium 128 mg | 3% |
| Total Carbohydrate 56g | 18% |
| Dietary Fiber 2.4 g | 9% |
| Sugar 2.6 g | – |
| Protein 12g | 24% |
| Calcium | 4% |
| Magnesium | 7% |
Read my other delicious bread recipes such as-
Want to upgrade your burger or sandwich? Try these tasty bread options!
If you have doubts about how to use leftover bread or how to store bread dough then you can read my blogs about these topics. By following these blogs, you can keep your bread and dough fresh for longer and minimize food waste.
Find more of my blogs and gain more insight–
End Note
Finally, I believe the entire recipe has helped you if you read it correctly. Expert cooks worldwide follow this recipe to bake some crispy and crusty baguettes. You can follow my recipe without any tension. I assure you that you will get your expected result. Bake your baguette and enjoy it!
Frequently Asked Questions
1. Is baguette bread healthy?
Yes. Baguette bread contains fiber, vitamins, and minerals. These make the bread healthy, and baguette is perfect for your balanced diet.
2. How many calories are in a bread baguette?
For 100 grams in a bread baguette, you will get 289 calories.
3. What defines a baguette?
French baguette bread with a crisp, crunchy crust and a long, thin loaf shape is called a baguette. Wheat flour, yeast, salt, and water are the ingredients for baguettes. Although it has a soft inside, it is defined by a crisp and crispy crust. The taste and texture of baguette are well known, and it is often baked in a stone oven.