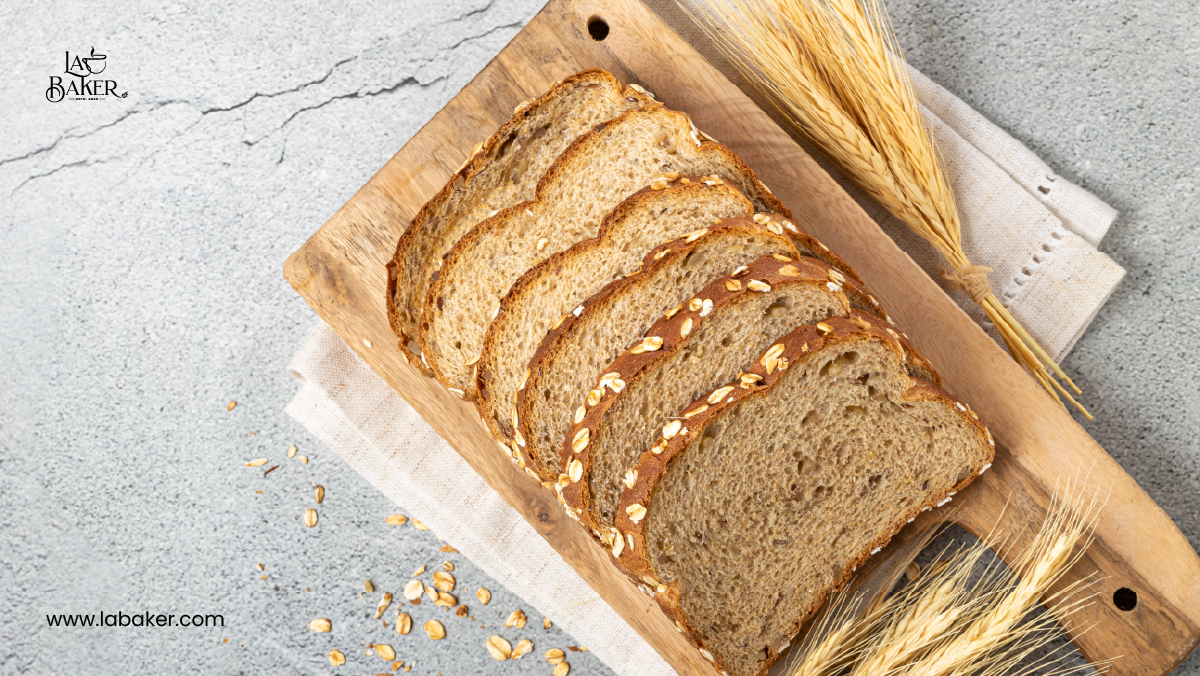 Why Whole Grain Bread Good for Our Health?- 7 Reasons Are Here!
The most healthy bread type is whole grain bread. If you have this bread regularly, then your body will function properly! You can also enjoy whole grain benefits in this bread that other bread, such as baguettes, artisan bread, ciabatta, brioche bread, etc. doesn't provide. Whole wheat flour has many nutritional values that help your body's organs to function properly.
Do you want to know why whole-grain bread is good for our health? If yes! This article is for you! Here, I will share some reasons why this bread is good for your health. Don't forget to check the FAQ section to learn more about this bread. So, let's start the discussion by defining whole-grain bread.
What Is Whole Grain Bread?
A bread made of watered yeast, salt, and whole wheat flour instead of all-purpose flour is known as whole grain bread. The making process of this bread is almost the same as other bread. However, the flour of this bread makes it different from other bread. Let's know why Whole Grain bread is good for our health.
7 Reasons Of Why Whole Grain Bread Is Good For Our Health
Rich in Nutrients and Fiber
Whole Grain Bread is rich in different types of Nutrients and Fiber. You will get fiber, vitamins, minerals, calcium, magnesium, plant compounds, and iron. All these nutrients help your body organs to work correctly. So, a fact is whole grain bread high in fiber.
Reduces The Risk of Chronic Disease
Many studies have been conducted on whole grain bread. These studies result in a show that whole-grain bread helps to reduce the risk of chronic diseases such as diabetes, heart disease, and also cancer. You could live a better life if you kept this bread on your diet. So, a true statement is 'whole grain bread good for diabetics, heart disease and cancer.
Helps to Lose weight
Whole-grain bread is full of fiber and helps you to balance your diet. Suppose you want to diet to lose weight, for this bread. It helps to lose weight by maintaining a proper diet.
Reduces The Risk of Stroke
Whole grain brain has many nutritional values that save your body from many diseases. We already know this. But do you know that it also protects your body from stroke by preventing it? Many researchers have found this result. So, you can keep this bread in your diet.
Helps in Digestion
The fiber in whole-grain bread helps maintain a healthy digestive system by reducing constipation and encouraging regular bowel movements. So, if you have a problem with digestion, start eating this bread.
Reduces Metabolic Factors
Whole grain bread is a healthier option for people with diabetes or those seeking to control blood sugar levels since it has a lower glycemic index than white bread, which results in a slower and more gradual increase in blood sugar levels.
Decrease Chronic Inflammation
Many studies have provided that when patients with poor diets switched from refined to whole-grain bread, their inflammatory markers decreased. So, this bread is perfect for a balanced diet. Let's learn about the nutritional facts of Whole grain bread.
Whole Grain Bread Nutrition Facts
Per 100 grams
Calories: 247
Total Fat 3.4g: 5%
Saturated fat 0.7 g: 3%
Cholesterol 0 mg: 0%
Sodium 400 mg: 16%
Potassium 248 my: 7%
Total Carbohydrate 41 g: 13%
Dietary fiber 7 g: 28%
Sugar 6 g: –
Protein 13 g: 26%
Read also my other delicious bread recipes such as-
Want to upgrade your burger or sandwich? Try these my tasty bread options!
If you have doubts about how to use leftover bread or how to store bread dough then you can read my blogs about these topics. By following these blogs, you can keep your bread and dough fresh for longer and minimize food waste.
Explore my more other blogs and know-
End Note
Finally, now you know that whole grain bread is good for your health as it keeps you healthy. It is time to change your diet and add this bread. This will save your body from different diseases and keep your body healthy. Start eating to enjoy all the benefits of whole-grain bread to stay healthful.
Frequently Asked Questions
1. Is whole grain bread healthy?
Yes, of course. Whole grain bread is healthy because it helps to keep your body fit and helps you to prevent many diseases.
2. Is whole grain bread gluten free?
Yes. Whole grain bread is gluten-free and good for human health.
3. Is whole-grain bread good for diabetics?
Yes. Whole grain bread is good for diabetes as it helps to control the sugar in the blood and also helps to create insulin.
4. Is whole grain bread bad for you?
No. It is the only bread type that is good for the human body.
5. Is whole grain bread high in fiber?
Yes! Whole brain bread has vitamins, magnesium, calcium, potassium, and other fiber that are good for your health.
6. Is whole-grain bread good for constipation?
Yes. It improves your digestion system and prevents constipation.
7. Is whole grain bread good for cholesterol?
Yes. It helps you to remove extra cholesterol from your body.
8. Is whole-grain bread processed?
Whole grain bread is minimally processed and good for health.