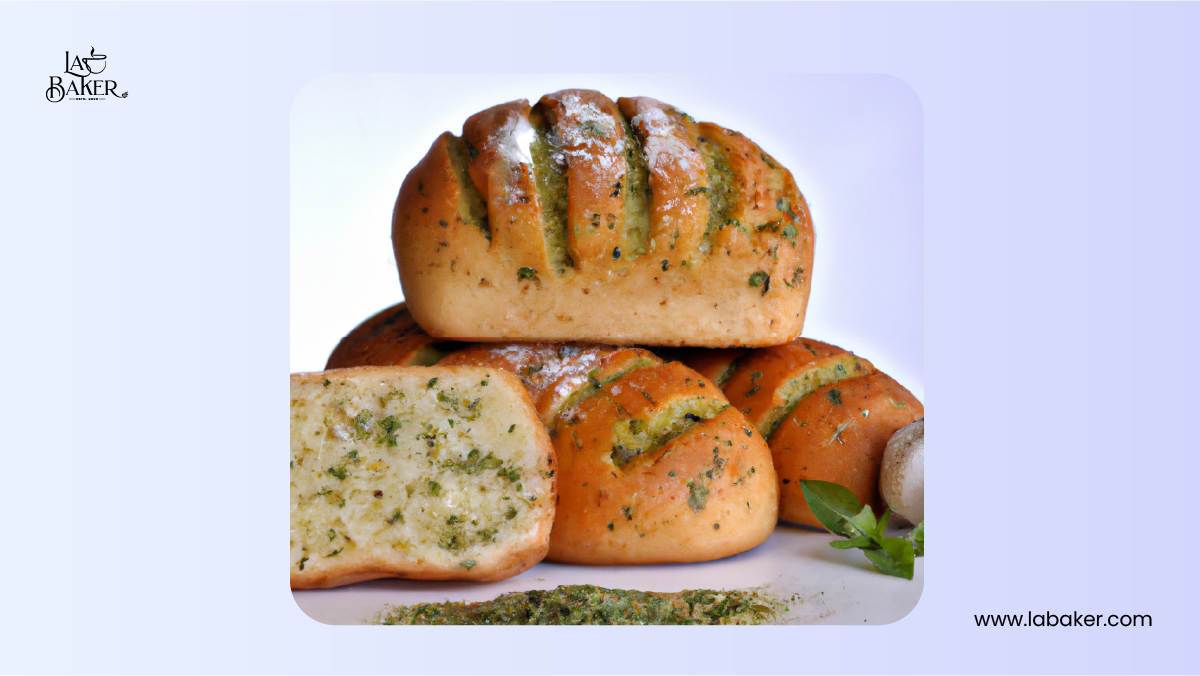 How to Make Parmesan Ore...
Want to eat something tasty but in bread form as a snack? Then, try Parmesan oregano bread. The taste of this bread is amazing and perfect for a snack. It is better than other bread loaf bread, packed bread, bagutettes, guava cheese bread, artisan bread, and sugar bread. Baking Parmesan Oregano Bread is also fun. But many people find baking difficult.
Are you one of them? If yes! Then, Inwill help you out. Here,I will share the easiest recipe for making Parmesan Oregano Bread and also share the amount of parmesan oregano bread calories. So, let's start with the recipe.
Parmesan Oregano Bread- Recipe
Parmesan Oregano Bread Ingredients
| | |
| --- | --- |
| Bread Flour | 2 cups |
| Yeast | 2 tsp |
| Sugar | 1 tbsp |
| Warm Water | 1 cup |
| Salt | 1 tsp |
| Oil | 4 tbsp |
| Parmesan Cheese | 3/4 cup |
| Oregano powder | 2 tbsp |
| Garlic powder | 1 tsp |
| Olive oil | 1 tsp |
Preparation Time
Cooking Time
Servings
Step-by-Step Process of Making Parmesan Oregano Bread
Step #1
Take a bowl first. Add all the dry ingredients : yeast, flour, oregano powder and sugar to the bowl. Mix them well.
Step #2
After mixing all the dry ingredients, add water and salt to the mixture and stir it well.
Step #3
The next step is all about kneading. Put in some oil and start kneading for 10-15 minutes. Don't stop kneading until the dough becomes stretchy and less sticky.
Step #4
Leave the dough for 60 minutes so that it can rise and become double in size.
Step #5
Now it's time for the spices and cheese. Take garlic powder, oregano powder, and parmesan cheese to make a glaze for the bread.
Step #6
When the dough becomes double in size, now you can proceed to the next step. Start your sixth step by dividing the dough into two portions. Give the dough an oval shape. Do it with the two portions of dough.
Step #7
Grease the baking sheet wrapped in parchment paper with olive oil and place the dough on it.
Step #8
Leave the dough on the baking sheet and wait for another 30 minutes.
Step #9
After waiting for 30 minutes, apply the glazing to the dough pieces with a dabbing brush.
Step #10
Now it is time for baking. Bake the dough pieces for straight 20 minutes at 220 degrees until the top becomes golden brown.
Step #11
Congratulations! Parmesan Oregano Bread is ready to eat! Serve it and enjoy it with your family and friends.
Indulge in a delightful snack or breakfast idea: tea with bread. Check out my recipe "A cup of hot tea-recipe".
Nutrition Facts of Parmesan Oregano Bread
Per serving
| | |
| --- | --- |
| Total Carbs | 40g |
| Net Carbs | 38g |
| Fat | 2.5g |
| Protein | 7g |
| Calories | 210 |
| Fiber | 2g |
| Sugar | – |
Read my other delicious bread recipes such as-
Looking for tasty bread options for your burger or sandwich? I can help-
If you have doubts about how to use leftover bread or how to store bread dough then you can read my blogs about these topics. By following these blogs, you can keep your bread and dough fresh for longer and minimize food waste.
Learn more by reading my other blog posts–
End Note
Finally, you are now aware of how to bake Parmesan Oregano Bread. This recipe is one that many chefs follow all over the world to bake Parmesan Oregano Bread. As a result, you can use this recipe because it is simple to follow. Try this recipe to make some tasty Parmesan Oregano Bread today!
Frequently Asked Questions
1. Is parmesan oregano bread healthy?
Yes! Parmesan oregano bread has fiber, carbohydrate, and protein. All of these elements are important for human health. You can get them by having parmesan oregano bread. That is why parmesan oregano bread is healthy.
2. Is parmesan oregano bread keto-friendly?
Yes! It contains less carbs per servings then other bread! That is why parmesan oregano bread is keto-friendly.
3. How does parmesan oregano bread taste?
Parmesan oregano bread tastes really good. It has an oregano flavor and a subtle parmesan flavor. When both work together, the case of the bread becomes heavenly.