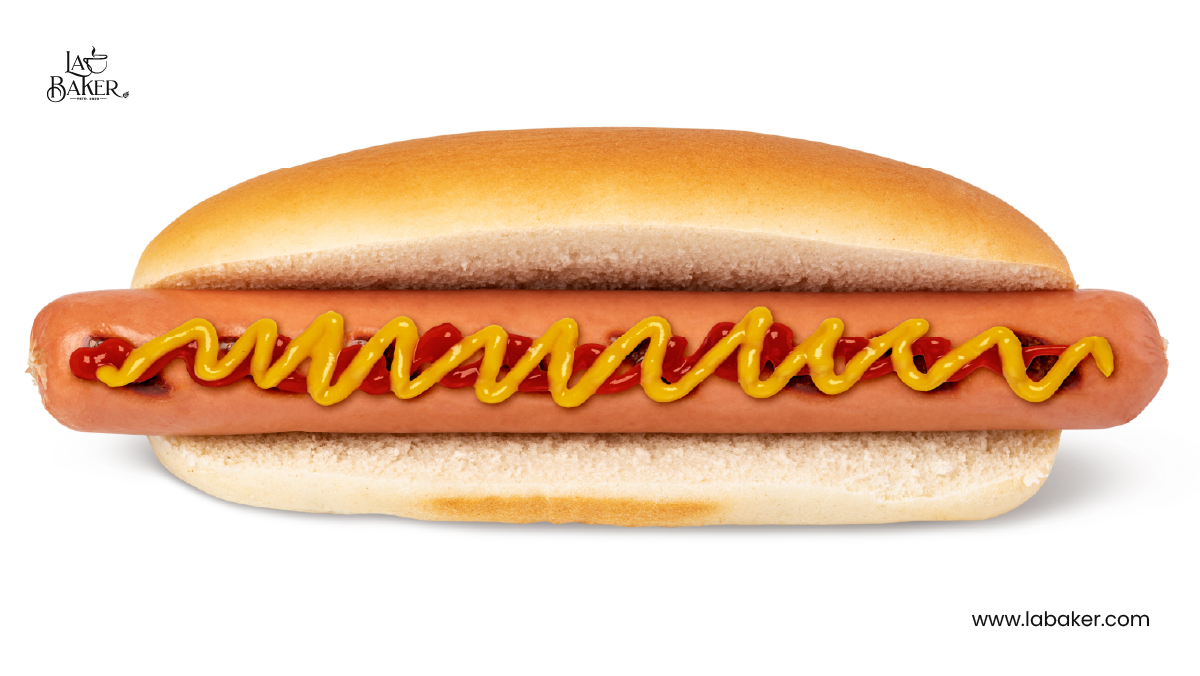 Try This Halal Hot Dog Bread Recipe Today!
Purchasing halal hot dog bread is difficult if you live in a Non-Muslim country. Making them at home is fun and easy. If you have all the ingredients at home, you can simply make some hot dog bread. Many Muslims bake hot dog buns at home due to their religious beliefs. Are you one of them? Then I have the perfect solution!
To bake some hot dog bread, all you have to do is follow a recipe. Here, I will share the halal hot dog bread recipe. Here you will also get to learn about halal hot dog ingredients and halal hot dog bread nutrition facts. Stay with me till the end to learn this recipe.
Recipe for Halal Hot Dog Bread
Ingredients
3 cups all-purpose flour
1 tablespoon sugar
2 teaspoons salt
1 tablespoon instant yeast
1/4 cup vegetable oil
1 cup warm water
1 beaten egg
Preparation Time
Cooking Time
Servings
Step-by-Step Process of Making Hot Dog Bread
Step #1
Take a large bowl and add flour, instant yeast, sugar, and salt to it. Mix them well.
Step #2
Add the wet ingredients: vegetable oil and warm water to the mixture.
Step #3
Mix the dry and wet ingredients properly until a dough forms.
Step #4
Take a large plate and place the dough on that plate. Start kneading for the next 5-7 minutes until the dough becomes smooth.
Step #5
Take a bowl and grease it with oil.
Step #6
Keep the dough in that bowl and cover it with a damp towel. Wait for 1 hour until the dough becomes double in size.
Step #7
Set the oven to 400°F (200°C) and prepare it for baking.
Step #8
Spit the dough into 8 equal pieces and roll them out. Form a long shape like a thin rope
Step #9
Wrap each string around the hot dog, pinching the ends together to seal the dough.
Step #10
Place the hot dog buns on a baking sheet lined with baking paper and brush the top with a beaten egg.
Step #11
Bake the sausage buns for 15-20 minutes or until golden brown.
Step #12
Serve the bread hot with your favorite toppings and enjoy them!
Nutrition Facts of Hot Dog Bread
Per Serving: 1 bun
Calories: 120
Total Carbs: 21.6 g
Net Carbs: 20.8 g
Fat: 1.7 g
Protein: 4.2 g
Sodium: 270 mg
Sugar: 4 g
Recommended blogs-
End Note
Finally, we are at the end of our recipe. I believe that you have read this entire article. Now you know how to make halal hot dog bread. If you follow halal and haram, this recipe is perfect for you. Try this recipe today and make some delicious hot dog bread at home.
Frequently Asked Questions
1. What are halal hot dogs made of?
Halal hot dogs are made of halal beef, water, seasoning, garlic and onion, and other halal ingredients. Halal hot dogs are delicious and you can have them anytime.
2. Can Muslims eat hot dogs?
Yes, they can. If hot dogs are made of halal ingredients following Islamic rules, then Muslims can eat hot dogs!
3. Are hot dogs healthy?
Yes! Hot dog bread has low carbs and they are a source of high protein. So, hot dogs are healthy. Many people think it is not healthy! But, that is not the case. If you have hot dogs once a day, then it is healthy. Eating any food items too much is not healthy! Keep this fact in mind.