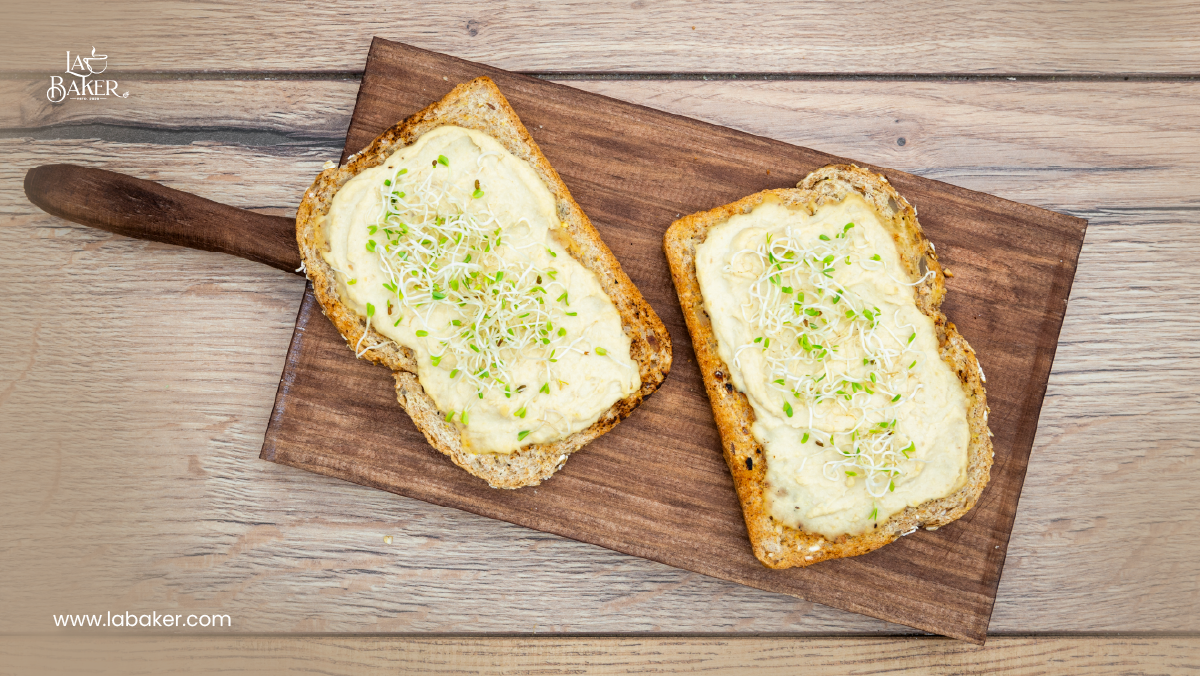 Let's Learn How to Make Garlic Cheese Bread (with Regular Bread)
Garlic cheese bread is the best side dish that you can enjoy with soup and creamy pasta. It is always known as the best snack bread. Always buying baguette bread for making garlic cheese bread is not possible. So, what to do then? You can turn your regular bread into garlic bread! But how?
Here in this article, I will share the process. Here I will share a garlic cheese recipe with regular bread. You will also learn how to combine garlic bread with cheese and the ingredients of cheese bread. So, let's start the recipe.
Recipe for Garlic Cheese Bread with Regular Bread
Ingredients
1 loaf of regular bread
3 cloves of garlic
1/4 cup of butter
1/2 cup of shredded cheese (mozzarella or cheddar works well)
1 tablespoon of chopped fresh parsley (optional)
Salt and black pepper to taste
Preparation Time
Cooking Time
Servings
Step-by-Step Process for Making Garlic Cheese Bread with Regular Bread
Step #1
Set your oven to 350°F (175°C) and prepare it for baking later.
Step #2
Use a Garlic press and mince the garlic cloves properly.
Step #3
Put a saucepan on the stove and turn it on the stove. Add the butter to it and melt the butter. Keep the heat low. Add minced garlic to the saucepan and cook it for the next 1 minute. Do this process carefully so that the garlic doesn't burn.
Step #4
Cut the bread into 1-inch-thick slices without cutting all the way through.
Step #5
Spread the garlic butter mixture liberally between the bread slices, making sure to cover all of the bread's sides. You can use a pastry brush or a spoon for this.
Step #6
Cover the bread with the shredded cheese, making sure to get some into each slice.
Step #7
Add salt and black pepper to taste and season the bread.
Step #8
Spread the bread out on a baking sheet and bake for 10 to 12 minutes.
Step #9
After the bread has finished baking, take it out of the oven and let it cool.
Step #10
Sprinkle some chopped parsley on the top of the bread (This is optional).
Step #11
Your garlic cheese bread is ready! So serve it and enjoy every bite of it!
Nutritional Facts of Garlic Cheese Bread
| | |
| --- | --- |
| Per Serving | 1 Slice |
| Calories | 107 |
| Carbs | 38g |
| Net Carbs | 36g |
| Fat | 25.2g |
| Protein | 10.4g |
| Starch | 31.1 g |
| Sugar | 3.5 g |
| Sugar | 0 g |
| Cholesterol | 6.8 mg |
Read my other exciting blogs on bread snacks. Like-
End Note
Finally, I believe that you have gone through the entire process. Now you know how to make garlic cheese bread from regular bread. So, this is an innovative idea to turn regular bread into garlic bread. You won't need to buy an extra baguette for it. Try this recipe today and make some delicious garlic cheese bread. Trust me! Everyone will love this combination.
Frequently Asked Questions
1. What do you eat with cheese bread?
You can eat salad, pasta, and soup with cheese bread. Cheese bread is a perfect side dish that you can enjoy for breakfast, lunch and dinner.
2. Is garlic bread good for weight loss?
Garlic bread has too many carbs and fat. So, it is not good for weight loss.
3. How many calories does bread with cheese have?
Bread with cheese mostly has 107 calories per slice.
4. Is cheese bread good for a diet?
Cheese bread is not a good idea for a diet. It has high cholesterol and fat that can affect your body.
Sorry, the comment form is closed at this time.