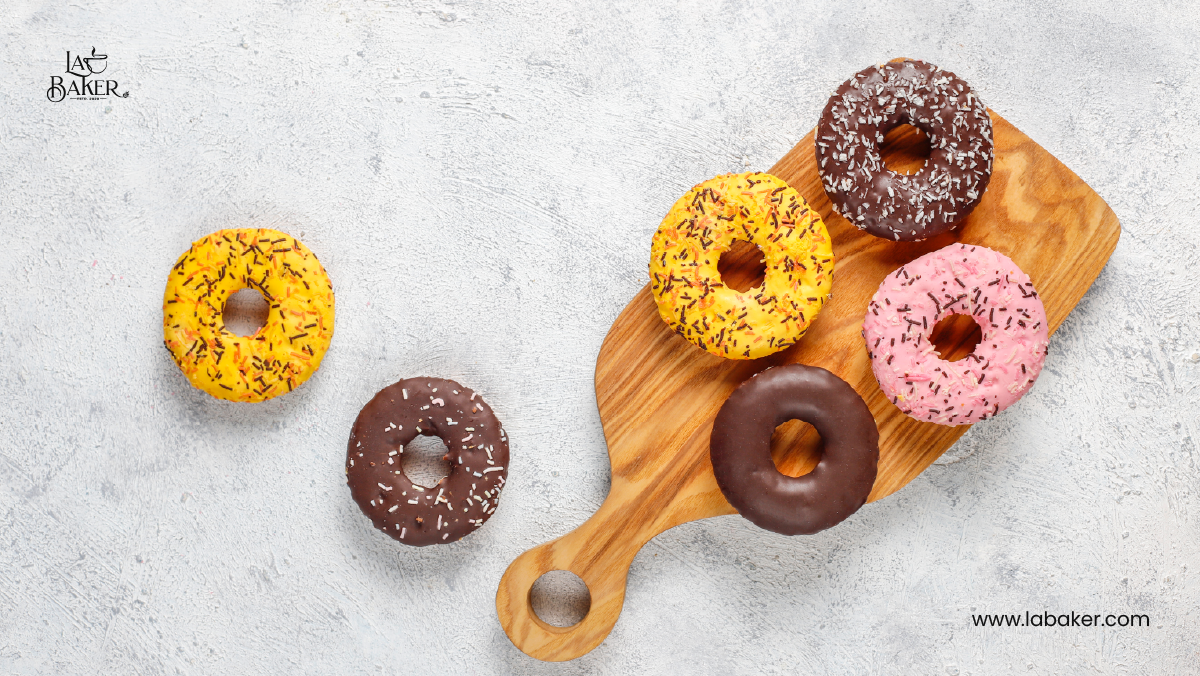 Easiest Doughnuts Recipe- Kids Favorite Snack
Doughnuts are a famous dessert that kids and adults love. You can find different types of donuts like chocolate, ham, sugared, glazed, and many more. One can have this as a snack and also as a dessert. Many people want to know the process of making donuts as you must follow a step-by-step process to make it. Are you looking for a recipe on how to make donuts?
If yes, this article is for you! Here I will share the process of How to make a donut batter and how to make doughnut icing! When you go through this entire article you will learn how to make donuts at home-easy recipes. Stay with me till. end to learn the process. Don't miss the FAQ section; check that too!
Recipe for Homemade Doughnuts
Ingredients for Homemade Doughnuts
2 1/4 teaspoons (1 packet) active dry yeast
1/4 cup warm water
3/4 cup lukewarm milk
1/4 cup granulated sugar
1 teaspoon salt
1 egg
1/4 cup unsalted butter, softened
3 1/2 cups all-purpose flour
Vegetable oil for frying
Toppings and fillings whatever you like (such as cinnamon sugar, powdered sugar, chocolate glaze, or jam)
Preparation Time
Cooking Time
Servings
Step-by-Step Process of Making Doughnuts at Home
Step #1
Take a small bowl and add warm water and yeast to it. Dissolve it properly and wait for 5 minutes.
Step #2
Take a large bowl, and add lukewarm milk, sugar, salt, butter, and egg to it. It's time to add the yeast mixture and mix well.
Step #3
Keep stirring both of the moisture until a soft dough forms. Start kneading the dough for 5 minutes by placing it on a large plate. Keep kneading until the dough be as smooth and elastic.
Step #4
Put the dough in a greased bowl. Then wrap it with a damp towel. Wait for 1 hour so that the dough can become double in size.
Step #5
It's time to roll out the dough. So, roll the dough out to a 1/2-inch thickness. Then cut the dough into doughnut shapes using a doughnut cutter. One larger hole and another smaller hole in the middle. Now you know how to make doughnut icing.
Step #6
Prepare the oil for frying. Heat the vegetable oil in a large. Use a heavy-bottomed pot and it is the best for drying. Keep the heat medium-high l until it reaches 375°F (190°C).
Step #7
Fry the doughnuts a few at a time, flipping them over. Fry them for 10-12 minutes 4-5 donuts one at a time. Keep frying until they are golden brown on both sides.
Step #8
Take out the doughnuts from the pot with a slotted spoon. Keep them on paper towels to drain the excess oil.
Step #9
While the doughnuts are still warm, coat them in your desired toppings or fill them with your desired filling.
Step #10
Your doughnuts are ready. Serve and enjoy your homemade doughnuts with your family.
Nutrition Facts of Donuts
| | |
| --- | --- |
| Per Serving | 1 donut |
| Calories | 269 |
| Protein | 4 grams |
| Fat | 15 grams |
| Carbs | 31 grams |
| Sugar | 15 grams |
| Folate | 65 mcg |
| Thiamine | 0.2mg |
| Iron | 2.2mg |
Try my other yummy recipes–
End Note
Finally, I believe that you have gone through the entire article. Now, you know how to make doughnuts at home. My shared recipe is one of the easiest recipes that you can find ever. You can simply follow this recipe and make some delicious donuts. Try this recipe today!
Frequently Asked Questions
1. What is the secret ingredient in doughnuts?
The secret ingredient in doughnuts is yeast. It helps to raise the doughnut and get a soft vibe in them.
2. Should donuts be fried or baked?
Donuts should be fried in hot oil. But, you can also bake them. You should fry donuts to get a better taste.
3. Which is correct: donut or doughnut?
Donut is the amplification of the original spelling doughnut. But, the official name is a doughnut. So, both of them are correct.
Sorry, the comment form is closed at this time.