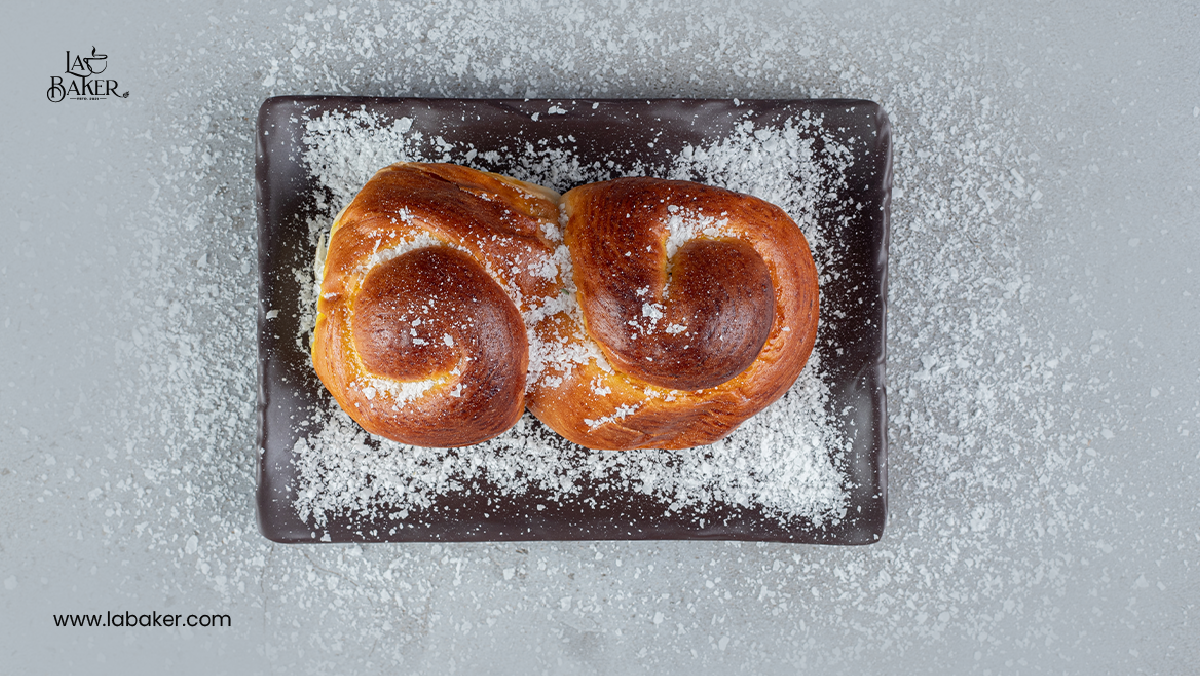 Delicious and Sweet Coconut Buns Recipe- The Easiest One!
Sweet coconut buns are delicious and you can enjoy them as a teatime snack bread. Making them is quite easy if you follow a recipe. Are you looking for the easiest recipe or sweet coconut buns? If yes, this article is for you! Here you will get the sweet coconut buns recipe.
Here I will share how to make coconut buns. Here I will also share sweet coconut bun ingredients, how to make soft coconut buns, how to make sweet bread with coconut filling, one coconut bun calories, and many more. Don't forget to check the FAQ section to learn how many calories are in a coconut bun. Let's start the recipe.
Recipe for Sweet Coconut Bun
Ingredients
3 cups all-purpose flour
1/4 cup granulated sugar
1/4 tsp salt
2 1/4 tsp active dry yeast
1/2 cup warm water
1/2 cup warm milk
1/4 cup vegetable oil
1 large egg
1 cup sweetened shredded coconut
Preparation Time
Cooking Time
Servings
Step-by-Step Process of Making Sweet Coconut Bun
Step #1
Take a large mixing bowl then add flour, sugar, and salt to it. Mix them well.
Step #2
Take another separate bowl, and add years and warm water. Mix them well and let sit for 5-10 minutes until the mixture becomes foamy.
Step #3
Blend the dry ingredients with the yeast mixture, warm milk, vegetable oil, and egg. Keep stirring until a soft dough comes together.
Step #4
Start kneading the dough by keeping it on a floured surface and continue the process for 5-10 minutes. When the dough becomes smooth and elastic, you can stop kneading.
Step #5
Put the dough in a greased bowl. Wrap it with a damp towel. Wait for 1 hour so that the dough becomes double in size
Step #6
Set the oven to 375°F (190°C) and prepare it for baking.
Step #7
Punch down the dough and mix in the coconut shreds, and spread them evenly.
Step #8
Make 12 equal pieces of dough and roll each piece into a ball. The balls should be placed on the baking sheet that has been prepared, covered with a moist towel, and let rise for 30 minutes.
Step #9
Apply egg wash to brush the buns' tops.
Step #10
It's time for baking. Bake the buns for 20-25 minutes until the buns are golden brown.
Step #11
Let the buns cool down and enjoy the freshly baked sweet coconut buns.!
Nutrition Facts about Sweet Coconut Bun
Per Serving: 1 bun
| | |
| --- | --- |
| Total Fat 11g | 14% |
| Saturated Fat 4g | 20% |
| Cholesterol 10mg | 3% |
| Sodium 35mg | 2% |
| Total Carbs 28g | 10% |
| Dietary Fiber 1g | 4% |
| Total Sugars | 11g |
| Protein 4g | 8% |
Read also my other snack bread recipes such as-
End Note
Finally, we are almost at the end of our recipe. I believe that you have gone through the entire recipe. Now you know how to make sweet and tasty coconut buns. My shared recipe is one of the easiest ones and you can follow this recipe simply. Try this recipe today and enjoy baked coconut buns with your family.
Frequently Asked Questions
1. How many Calories are in a coconut bun?
There are 180 calories in a coconut bun.
2. How to preserve soft coconut buns?
Take an airtight container and place the coconut buns in it. You can keep it at room temperature. In this way, you can preserve it for 2 days. You can also keep the box in the fridge. It can preserve your buns for 3-4 days.
3. Is it easy to make soft coconut buns?
Yes! It is super easy if you follow a proper recipe. Follow my shared recipe today and make some delicious coconut buns.