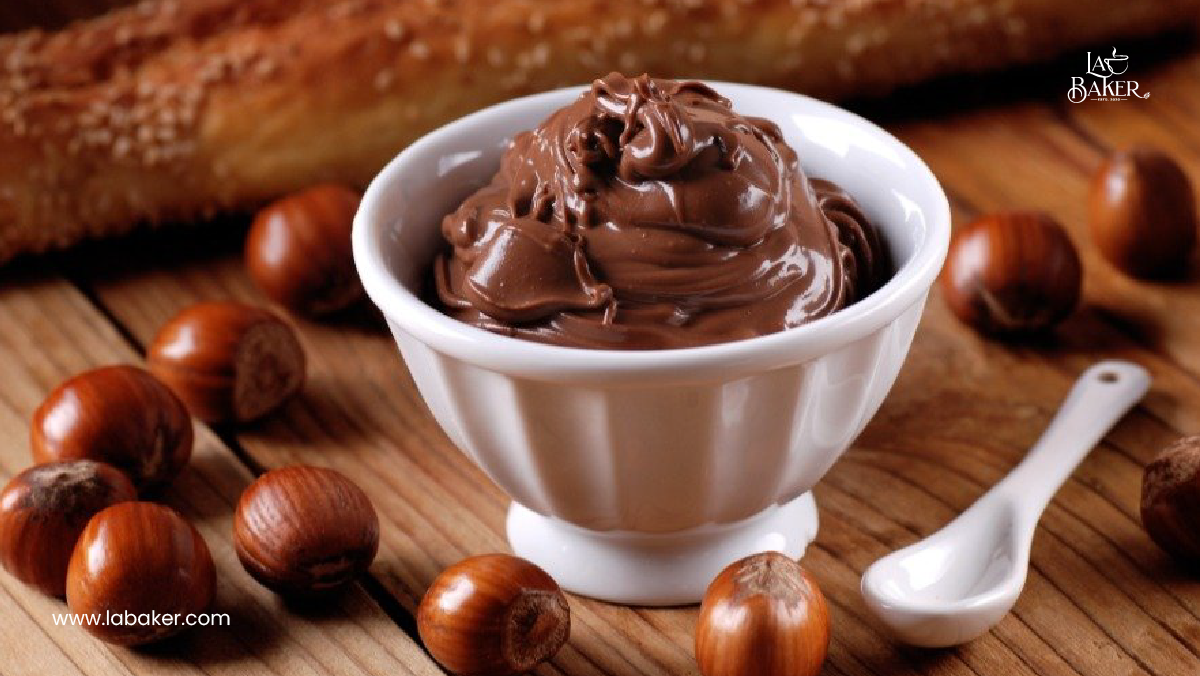 How to Make Gianduja at Home?- Learn Here The Process
Gianduja, a delicious chocolate and hazelnut spread, is an Italian innovation. It is a fantastic solution for Nutella and other store-bought spreads because it is created with toasted hazelnuts and chocolate. You can make gianduja cake with Italian gianduja. Making Gianduja at home is also very easy. So, how to make Gianduja at home?
Want to get the recipe? If yes, here I will share the recipe with you. Here I will also share what ingredients you need to make gianduja and the nutritional value of gianduja. So, stay with me to learn the recipe.
Discover more on 'How Long Can You Freeze Cake Batter' on my blog!
Recipe for Italian Gianduja
Ingredients
250g roasted hazelnuts, peeled
250g milk chocolate
250g dark chocolate
100g powdered sugar
1/2 teaspoon salt
Preparation Time
Cooking time
Servings
Step-by-Step Guide on Making Italian Gianduja
Step #1
Set the oven's temperature to 180 C (350 F). Spread the hazelnuts on a baking sheet and roast them for 10 to 12 minutes until they are lightly browned.
Step #2
It is time to remove the hazelnuts from the oven. Take the hazelnuts out of the oven and let them cool until at room temperature.
Step #3
When the hazelnuts become cool, add them to a food blender. Blend them until smooth paste forms. Don't forget to scrape the sides of the jar.
Step #4
Melt the milk and dark chocolate in a separate bowl over a double boiler or in the microwave, stirring after every 30 seconds, until smooth.
Step #5
Keep stirring the hazelnut paste with the melted chocolate to mix.
Step #6
Add the salt and powdered sugar to the mixture and stir to mix them well.
Step #7
Pour the Gianduja mixture into a jar or container. Let it cool to room temperature, then seal it and store it in the fridge.
Nutrition Facts of Gianduja Chocolates with Hazelnuts
Per Serving
Calories 160.
Total Fat 11g: 14%
Saturated Fat 4g: 20%
Trans Fat 0.3g
Cholesterol 2.5mg: 1%
Sodium 10mg: 0%
Total Carbohydrates 11g: 4%
Dietary Fiber 1g: 4%
Try this delicious chocolate spread with cupcake or bread. If you love to cook like me then try my easy cake or bread recipes such as-
If you think to make pumpkin roll then check out my recipe "How to make an easy foolproof pumpkin roll".
Read also
End Note
Finally, I believe that you have gone through the entire article. Now you know how to make Gainduja at home. It is one of the easiest recipes that you can follow simply. So, try this recipe today and make delicious gianduja.
Frequently Asked Questions
1. Can I store gianduja?
Yes, you can. Keep it in an airtight container and refrigerate it until it becomes cool. In this way, you can refrigerate it for the next 4 weeks.
2. How long does gianduja last?
Gainduja pasts for 1.5-2 months at room temperature. That is why using the right box is important.
3. Does gianduja taste similar to Nutella?
Gianduja is thicker than Nutella and the taste is also better. Both taste chocolaty but gianduja is better!