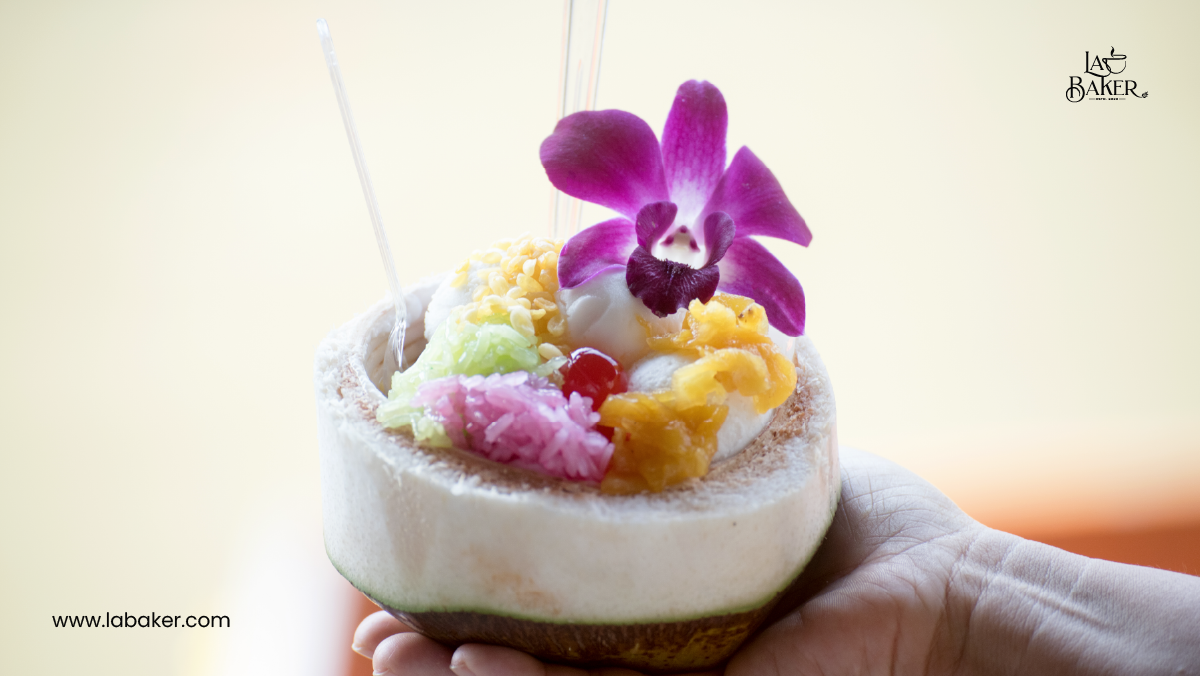 How to Make Hawaii'...
Hawaii is famous for its beautiful beaches and tropical climate. But do you know that Hawaii is also known for its local desserts? Yes! They have many favorite desserts that you must try when you visit Hawaii. These desserts are easy to make if you follow easy Hawaiian dessert recipes. Hawaiian local desserts are different from traditional desserts like Croissants, Danish, Fruit Danish, and Palmier
But what do Hawaiians eat for dessert? They have many famous desserts. Do you want to know the names of these desserts and want to learn Hawaii's best local dessert recipes? If yes, this article is for you! Here, I will share many names of local desserts and four recipes of the most famous dessert! So, let's start the article.
Some Famous Hawaii Desserts
Shave Ice
Hawaiian Pastry
Malasadas
Haupia
Mochi
Sweet Bread
Chantilly
Pineapple Upside-Down Cake
Kulolo
Butter Mochi
Coconut Macadamia Nut Bars
These are only a few local desserts you might sample when visiting Hawaii. Enjoy this beautiful state's delicious tropical flavors by testing as many as possible!
Recipe for 4 Best Hawaii Desserts
Shave Ice Recipe
Let's learn how to make shaved ice. This is one of the famous Hawaii local desserts. It is very easy to make. So let's start the recipe.
Ingredients:
1 cup flavored syrup (such as strawberry, blueberry, or pineapple)
2 cups of ice cubes
Preparation time
Cooking Time
Servings
Step-by-Step Process to Make Shave Ice
Step #1
Put the ice cubes in a food processor or blender and pulse until thoroughly crushed.
Step #2
Fill a cup or bowl with crushed ice.
Step #3
Drizzle the syrup with flavor over the ice.
Step #4
Enjoy this ice cream right away.
Hawaiian Pastry Recipe
Hawaiian pastry is another local dessert that you must try. The other name for this dessert is 'Haupia Squares.' It is pretty simple to make. Have a look at the recipe now to make some today.
Ingredients
1 cup all-purpose flour
1/2 cup unsalted butter, softened
1/4 cup sugar
1/4 teaspoon salt
1 can (13.5 oz) coconut milk
1/2 cup sugar
1/2 cup cornstarch
1/2 teaspoon vanilla extract
Shredded coconut for topping
Preparation time
Cooking Time
Servings
Step-by-Step Guide on Making Hawaiian Pastry
Step #1
Set the oven to 350°F (175°C) to bake your pastry.
Step #2
Take a bowl and add the butter, sugar, and salt, giving it a good mix.
Step #3
Add the flour to the mixture and keep stirring until all the ingredients are mixed and form a dough.
Step #4
Press the dough into a baking dish that is 8 inches square.
Step #5
Bake for 20 minutes or until golden brown around the edges.
Step #6
Heat the coconut milk, sugar, and cornstarch in a medium saucepan.
Step #7
Continue whisking continuously for 5-7 minutes or until the mixture thickens.
Step #8
Switch off the stovetop and stir in the vanilla extract.
Step #9
Use a spoon or spatula spread the coconut mixture over the baked crust.
Step #10
Sprinkle shredded coconut over the top of the mixture.
Step #11
Chill the coconut mixture for two to three hours or until it is firm.
Step #12
To serve, slice the pastry into 2-inch pieces.
Step #13
Enjoy your pastry with your family!
Malasadas Recipe
These donuts in the Portuguese style are common in Hawaii. People love these Malasadas. Here is the recipe:
Ingredients
1 package active dry yeast
1/4 cup warm water
1/4 cup sugar
2 tablespoons melted butter
3/4 cup milk
1/2 teaspoon salt
2 eggs
3 1/2 cups all-purpose flour
Oil for frying
½ cups granulated sugar for coating
Preparation time
Cooking Time
Servings
Step-by-Step Guide on Making Malasadas
Step #1
Take a bowl and add the yeast to the warm water, stir it, and let it stand for five minutes.
Step #2
Mix the sugar, melted butter, milk, salt, and eggs in a different bowl.
Step #3
Mix the milk mixture with the yeast mixture by stirring.
Step #4
Keep stirring continuously, add the flour gradually until a soft dough forms.
Step #5
Knead the dough for ten minutes.
Step #6
After greasily putting the dough in a bowl, allow it to rise for an hour.
Step #7
Turn on the stove, and put a pan on it. Add oil to the pan and wait until the oil temperature turns to 375°F.
Step #8
Form the dough into doughnut shapes, then fry them in hot oil until golden brown.
Step #9
Dry on paper towels before rolling in sugar.
Step #10
Enjoy your Malasadas.
Haupia Recipe
On our list, the last recipe is Haupia, which I will share here today. This dessert is made of coconut milk. Let's start the recipe
Ingredients
1 can of coconut milk
1/2 cup sugar
1/2 cup cornstarch
1/2 cup water
Preparation Time
Cooking Time
Servings
Step-by-Step Guide for Making Haupia
Step #1
Heat sugar and coconut milk together in a saucepan until the sugar is dissolved.
Step #2
To create a slurry, combine water and cornstarch.
Step #3
Stir continuously while heating the coconut milk mixture with the addition of the slurry over medium heat until it thickens.
Step #4
Spoon the mixture into an 8×8-inch greased pan and allow it to cool.
Step #5
Cut it into squares and serve it after it has cooled.
Nutrition Facts of Average Hawaiian Desserts
For a Serving Size of 3.5 oz (98g)
Calories 80
Total Fat 0g: –
Sodium 25mg: 2%
Potassium 75mg: 2%
Carbohydrates 19g: –
Net carbs 19g: –
Fiber 0g: 0%
Glucose 13g: –
Protein 1g: –
Fatty acids: 0
Amino acid: 0
Have you ever tried to make delicious dessert at home? Read through my others blog:
Final Thought
Finally, I believe that you have read the entire article. Now, you know about different Hawaiian desserts. All of these desserts are super tasty. If you visit Hawaii, make sure you have tasted all of these desserts. Here, I have shared the most famous 4-dessert Hawaiian recipe. Try these recipes at home to get the taste of Hawaiian dessert.
Frequently Asked Questions
1. What is the most famous dessert in Hawaii?
The most famous dessert in Hawaii is Malassadas. This dessert is super tasty, and many people love to eat this dessert.
2. What is the national dessert of Hawaii?
The national dessert of Hawaii is Haupia. It is a coconut milk-based dessert that is a type of pudding. The color of this dessert is white, and people mostly love to have this dessert at weddings.
3. Do Hawaiian desserts taste good?
Yes! Hawaiian desserts taste delicious, and they go well with the environment of Hawaii. You can try to make them at home and enjoy tasty Hawaii desserts.