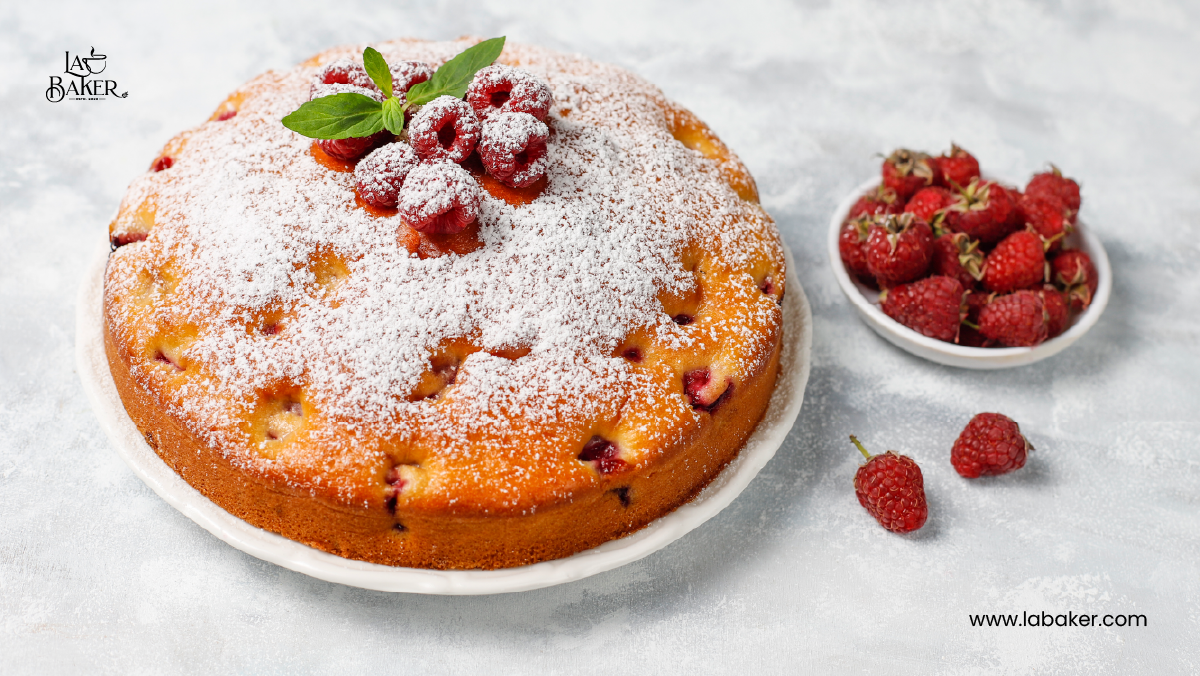 Get The Best Recipe to M...
Cake is a very famous dessert, and people love to eat it. You can find many types of cake, such as cupcake & muffin, whole cake, single-serving cake, pound cake, and many more. People love to eat pound cake as it is very easy to make and super tasty. But, one must need a good recipe to bake some delicious fluffy pound cake.
Here I will share the easiest recipe for Fluffy Pound Cake. Here I will also share ideas of how to make pound cake more moisture, how to make pound cake glaze, how to make pound cake less dense, how to make pound cake fluffy and also how to make pound cake more dense. Don't miss the FAQ section as well. So, let's start the recipe.
Recipe to Make a Fluffy Pound Cake
Ingredients for Fluffy Pound Cake
| | |
| --- | --- |
| Milk | 3 tablespoons |
| Eggs | 3 |
| Vanilla Extract | 1 1/2 teaspoons |
| Flour | 1 1/2 cups |
| Sugar | 3/4 cup |
| Baking powder | 3/4 teaspoons |
| Salt | 1/4 teaspoons |
| Butter | 2 tablespoons |
Preparation Time
Cooking Time
Servings
Step-by-Step Process to Make Fluffy Pound Cake
Step #1
Take a bowl and add milk, eggs, and vanilla extract to it. Again, take a fork and mix these three ingredients well.
Step #2
In the second step, take an electric hand mixer and gradually add flour, sugar, salt, and baking powder. Mix all the ingredients for the next 1 minute until everything is mixed well. Mix on low speed just long enough to moisten the dry ingredients.
Step #3
For one minute, raise the hand mixer speed to medium. Now, you know how to make pound cake more dense.
Step #4
It's time to mix the eggs. Add the eggs one by one, maintaining a gap of 30 seconds, and keep running the hand mixer.
Step #5
When the cake batter is ready, pour the batter into an oiled and floured cake pan.
Step #6
It's time for baking! Bake the cake until 50 minutes until the cake becomes golden brown. The temperature should be 200°F to 210°F. Take a toothpick and insert it into the cake, whether the batter comes out or not. If anything doesn't come out means the cake is ready.
Step #7
Please take out the cake from the oven and keep it on a wire rack and leave the cake for 10 minutes to cool it down.
Step #8
Enjoy the cake with your family.
Nutrition Facts of Fluffy Pound Cake
Per 100 grams
Calories: 380
Fat 14g: 18%
Protein 5 g: 10 %
Carbohydrates 57 g: 21%
Sugar 36 g: –
Dietary fiber 1g: 4%
Saturated fat 1.5 g: 8%
Cholesterol 45 g: 15%
Iron 1.4 mg: 8%
Discover the delight of my cake recipes by making them yourself at home–
You can read also my others pastry recipe blogs
Endnote
Finally, I believe that now you know how to make a pound cake moist and fluffy and how to make a pound cake light and fluffy. Many famous cooks follow this recipe to make soft pound cakes. Try this recipe today and enjoy freshly baked pound cake with your family.
Frequently Asked Questions
1. How to store pound cake?
Slice the pound cake and wrap it in foil paper and keep it inside a plastic bag. Place the bag inside a refrigerator to store it. This way, you can store the pound cake for 5-7 days.
2. How long does pound cake maintain its moisture?
A pound cake maintains its moisture for up to 5 days if you preserve it right.
3. Can pound cake be frozen?
You can, but it is not a wise decision as it makes the cake dry, especially when you keep it for 5-7 days. Bua t, if you freeze the point cake for a short time, it won't be a problem.