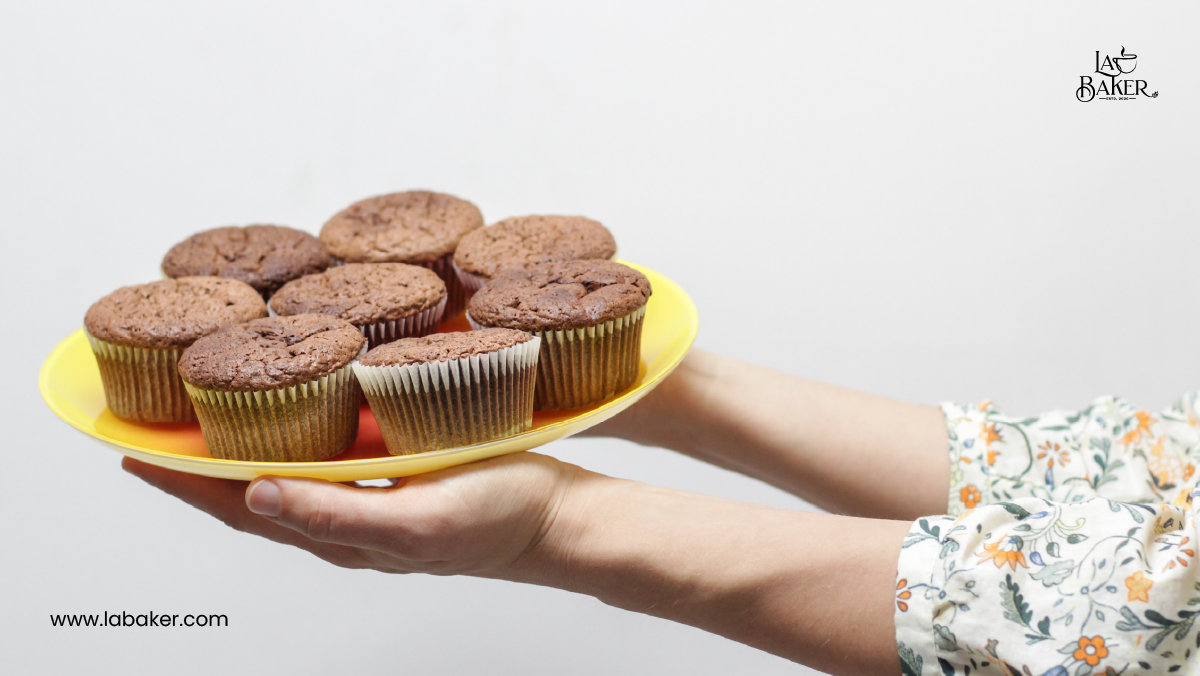 Easiest Recipe For Making Muffins Here!
Having a good breakfast is important for everyone. A good muffin can make your breakfast perfect and fancy. Having muffins for breakfast can lift your mood and fill your tummy for a long time. But how to make muffins at home for breakfast?
Are you looking for a recipe? If yes, then you have come to the right place! Here, I will share the recipe to make muffins at home. Stay with me to learn the easy muffin recipe.
Easy Muffin Recipe
Ingredients for Muffins
| | |
| --- | --- |
| Eggs | 2 |
| Vegetable Oil | 125ml |
| Semi-skimmed milk | 250 ml |
| Sugar | 250 g |
| Self- raising Flour | 400 g |
| Baking Powder | 3 tsp |
| Salt | 1 tsp |
| Toppings ( chocolate chips, dried fruit) | 100 g |
Preparation Time
Cooking Time
Mixing Time
Servings
Step-by-Step Process to Make Muffin
Step #1
Turn on the oven to 200°C/180°C. Then, Use paper muffin liners to line two muffin trays. Beat two medium eggs lightly in a large bowl for 1 minute using a handheld electric mixer.
Step #2
Mix the 125 ml of vegetable oil, the 250 ml of semi-skimmed milk, and the 250 g of golden caster sugar until the batter is smooth.
Step #3
Stir until just smooth after sifting in 400g of self-rising flour and 1 tsp of salt (or 400g of plain flour and 3 tsp of baking powder, if using). Avoid over-mixing the batter because it can turn the muffin hard.
Step #4
Add anything you want, like chocolate chips or dried fruit.
Step #5
Fill muffin tins two-thirds full and bake for 20 to 25 minutes. After 15 minutes of cooking, move the shelves if the trays cannot fit on one.
Step #6
Let the muffins cool in the pan for a few minutes before transferring them to a wire rack to finish cooling.
Step #7
Eat these yummy muffins fresh for breakfast.
Nutrition Value for Per Muffin
| | |
| --- | --- |
| kcal | 205 |
| Fat | 9g |
| Saturates | 2g |
| Carbs | 28g |
| Sugars | 13g |
| Fibers | 1g |
| Protein | 3g |
Have you ever tried to make cakes at home? Read my others blog:
If you want to know the difference between Cupcake and Muffin Cake then read this article: Muffin and Cupcake-Which one is healthier
You can read also my others blog–
End Note
Finally, I believe you have gone through the entire recipe and tried this recipe at home. If you follow my recipe, you will get the best muffin taste ever. If you haven't tried it yet, try this recipe today and make some delicious muffins.
Frequently Asked Questions
1. How to make muffins moist?
Don't overfill the muffin cups, and keep the wet and dry elements separate to make the muffin moist.
2. Is muffin good for health?
Yes! Muffins are good for health. Having them in breakfast will fill your tummy for a long time, and as it has eggs, it is healthy to have them.
3. Why do muffins become dry?
Muffins become dry when you bake them for a long time.