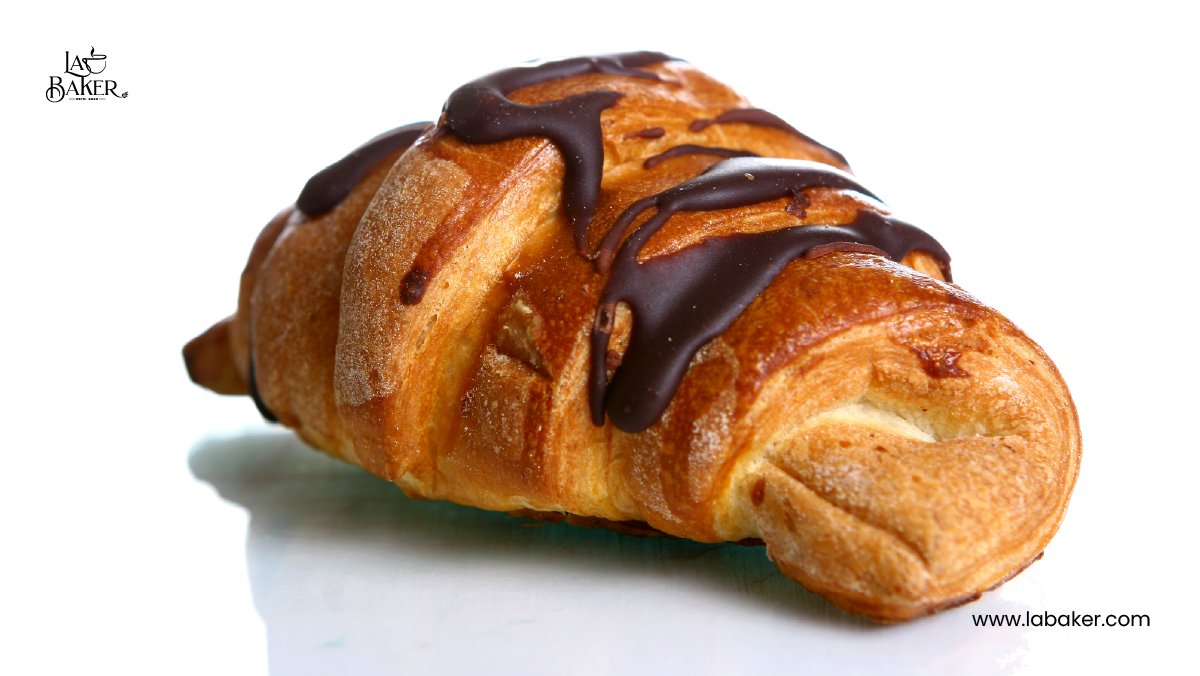 Chocolate Croissants Rec...
Chocolate croissants are perfect as snacks and also as a dessert after dinner. People mostly have them for breakfast. Kids and adults both love chocolate croissants, and it is very easy to make at home. The process of making chocolate croissants may seem difficult to you, but actually, it is not.
Here, I will share the recipe for how to make chocolate croissants and also how to make chocolate croissant filling. This recipe is slightly different from the almond croissants recipe. You will also find here other information such as ingredients in a chocolate croissant and the nutritional value of a chocolate croissant. My shared recipe is pretty easy, as you have to use puff pastry. Stay with me till the end to learn more about the recipe.
Recipe for Chocolate Croissants
Ingredients
1 sheet soft puff pastry
4 oz chocolate chips or chopped chocolate
1 egg, beaten
1 tablespoon water
2 teaspoons butter
2 teaspoons sugar (optional)
Preparation Time
Cooking Time
Servings
Step-by-Step Guide to Make Chocolate Croissants
Step #1
Take out the pasty puff and roll them out to a rectangle about 1/8 inch thick.
Step #2
It is time to shape the puff pastry. Cut the puff pastry and shape it into triangles. Keep them 3-4 inches wide at the base.
Step #3
It is like making the filling. Put a pan on the stove and turn it on. Add butter to the pan and let it melt down. After that, add chocolate chips or chopped chocolate and sugar (optional) to the pan. Keep storing until the chocolate amd sugar has melted down completely with the butter. Turn off the stove and keep the pan asicool the filling.
Step #4
Put the filling at the wide end of each triangle with a spoon.
Step #5
Tightly roll each triangle, beginning at the wide end and moving toward the point. Put the croissants on a parchment-lined baking sheet and brush each with the beaten egg and one tablespoon of water mixture.
Step #6
Bake the croissants for 15-20 minutes, or until they are puffy and golden brown, in the preheated oven.
Step #7
Take the croissants out of the oven, then let them cool on a wire rack before serving.
Step #8
Enjoy the chocolate croissants with your family.
Nutrients Facts Chocolate Croissants
Calories: 297
Total Fat 16g: 21%
Saturated Fat 8.8g: 44%
Polyunsaturated Fat 0.8g: –
Monounsaturated Fat 4g: –
Cholesterol 43 mg: 14%
Sodium 288 mg: 13
Calcium 41 mg: 3%
Iron 1.5 mg: 8%
Total Carbohydrates 33g: 12%
Read more of my other blogs:
Do you like this recipe? if yes you will love my other sweet recipes too–
Endnote
Finally, I believe you read the entire article. Now that you know how to make chocolate croissants at home. Homemade chocolate croissants are delicious. By using this recipe, you can make the chocolate filling at home and bake some delectable chocolate croissants. Use this recipe today at home!
Frequently Asked Questions
1. How long does a chocolate croissant stay fresh?
A chocolate croissant stays fresh for up to 2-3 days at room temperature. But, if you keep it inside a refrigerator, it may stay up to 1 week.
2. What is the biggest mistake one can make while making chocolate croissants?
The biggest mistake one can make while making chocolate croissants is not to follow the recipe, as it is very important. So, follow my shared recipe today as many experts cooks follow this recipe.
3. Can I eat cold chocolate croissants?
Yes, you can. But you won't get the proper taste. That is why, before eating chocolate croissants, heat it a little to enjoy the taste.