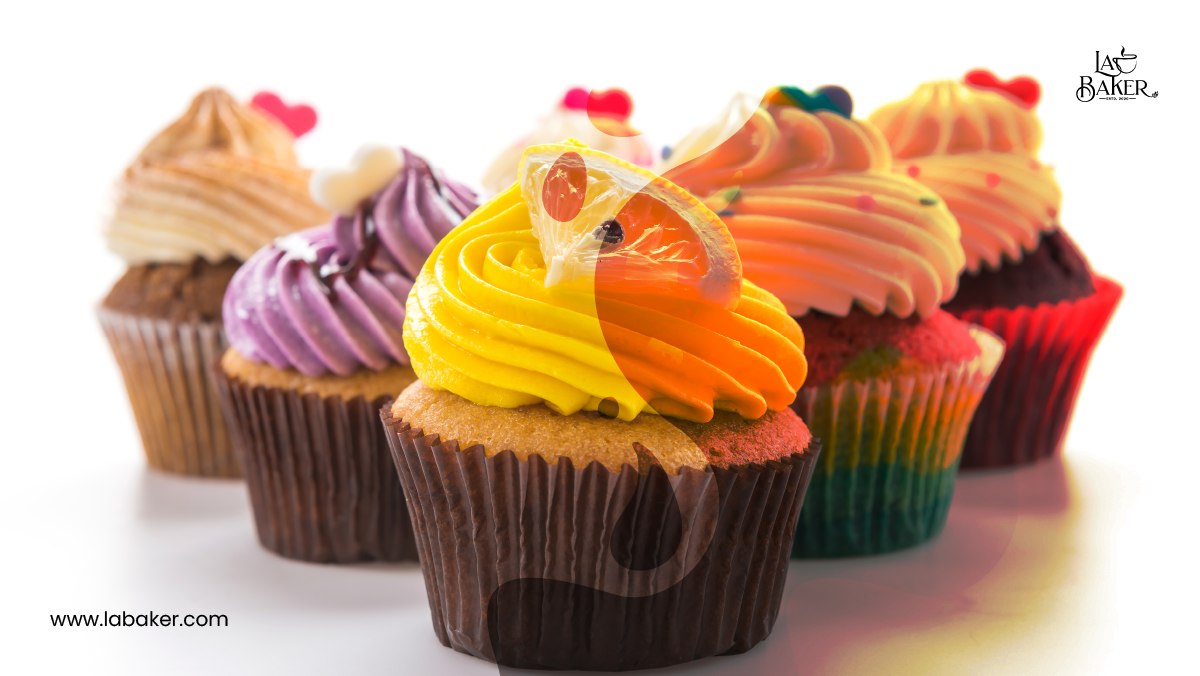 11 Easy Steps to Make Mouth-Watering Cupcakes
Cupcakes and muffins are the best addition to the menu of desserts. People love to have cupcakes with frosting and also without frosting. Adults and kids all over the world. Always buying cupcakes from a shop can be expensive sometimes. Baking some cupcakes at home is also fun and saves you tons of money.
Do you want to bake some cupcakes at home? If yes, then I have the perfect recipe for you! Here I will share the easiest procedure for making cupcakes. In this article, you will get information about the ingredients of cupcakes and the procedure. Along with this, you will also get an answer to a question which is 'How do you make homemade cupcakes?' Stay with me to learn the process.
Recipe for Cupcakes
Ingredients of Cupcakes
| | |
| --- | --- |
| Butter | 1/3 cup |
| Sugar | 1/2 cup |
| Vanilla extract | 1 tsp |
| Eggs | 2 |
| All-purpose flour | 1 and 1/4 cups |
| Baking soda | 1 and 1/4 teaspoons |
| Milk | 1/4 cups |
Equipment of Cupcakes
| | |
| --- | --- |
| Bowl | 1 |
| Cupcake Liners | 6 |
| Hand Blender | 1 |
| Cupcake pan | 1 |
| Spoons | To measure |
| Toothpick | 1 |
Preparation Time
Cooking Time
Servings
How to Make Cupcakes- Step-by-Step Process!
Step #1
Take a bowl and put butter and sugar together. Use a hand blender and mix them until they become light and moist.
Step #2
Then add vanilla extract to the mixture and mix well.
Step #3
Take two eggs and add them to the mixture one by one. Keep the hand blender on and mix them well.
Step #4
Next, add flour slowly and mix it well. After that, add vanilla extract and milk to the mixture and prepare a batter.
Step #5
Before baking, preheat the oven to 350 °F (175 °C) and make it ready.
Step #6
Take the cupcake pan and put the cupcake liner in it.
Step #7
Put the batter into the cupcake liner. Don't fill the entire cup. Fill half of it with the batter.
Step #8
Set the pan in the oven and bake it for 15-20 minutes.
Step #9
Take a toothpick and insert it into the cakes. If the batter doesn't come out and your toothpick is cleaned means your cupcakes are ready.
Step #10
Take your cake pan after a few minutes from the oven and let them cool for a few minutes.
Step #11
Serve them and enjoy the freshly baked cupcakes. You can add frosting, but it is optional.
try my whole cake recipe for birthdays, anniversaries, get together, etc.
Nutritional Value of Cupcakes
Amount Per 1 oz (28.4 g)
100 grams: Calories 305
| | |
| --- | --- |
| Total Fat 3.7 g | 5% |
| Saturated fat 1.1 g | 5% |
| Cholesterol 0 mg | 0% |
| Sodium 413 mg | 17% |
| Potassium 224 mg | 6% |
| Total Carbohydrate 67 g | 22% |
| Dietary fiber 4.3 g | 17% |
| Protein 4.3 g | 8% |
| Caffeine 2 mg | – |
End Note
Last but not least, I think you have read the entire recipe and tested it at home. You can make the finest cupcakes ever if you use my recipe. Try this recipe now to create some delectable cupcakes if you haven't before.
Bonus part: If you want to know the difference between Cupcake and Muffin Cake then read this article: Muffin and Cupcake-Which one is healthier.
Frequently Asked Questions
1. What materials do you need to make cupcakes?
You will need eggs, flour, sugar, and baking soda. Milk, butter, vanilla extract. Check the ingredients of the cupcakes section from the recipe to know the amount of the materials.
2. How do I make the best cupcakes in the oven?
To make the best cupcakes in the oven, follow my shared recipe. Following my recipe will help you to make the best cupcakes.
3. Is cupcake healthy?
Cupcakes contain an average calorie and fat content of 105 and 4 grams, compared to 245 and 14 grams in one piece of cake. In actuality, they are the healthier option.
Sorry, the comment form is closed at this time.