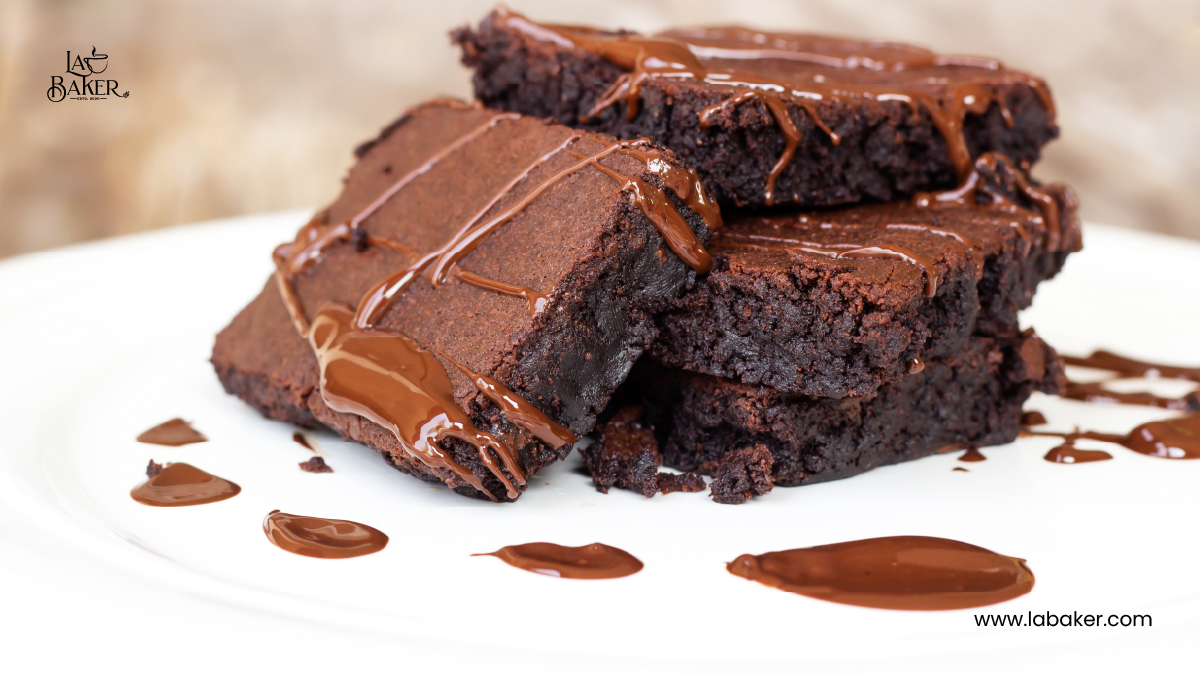 Brownie Recipe-Melt Your Heart
Brownies are squares or bars of chocolatey baked goods. They can be referred to as single-served cakes because they are smaller than complete cakes. Depending on the ingredients you choose, they can be as soft as cookies or as dense as brownies. They are often eaten all around the world.
This recipe will create delicious, crispy cookies with buttery interiors. The finest ingredients will be used to create each cookie, which will be skillfully prepared to ensure uniformity in taste, texture, and appearance.
Ingredients
All-purpose flour
Granulated white sugar
Butter
Eggs
Vanilla extract
Sea salt
Unsweetened chocolate
Chocolate chips
Espresso powder if you want to enhance the chocolate consistency
Procedure for how to make brownies with basic ingredients at home:
Step #1
Preheat the oven to 350°. Apply nonstick cooking spray to a 13 by 18 by 1-inch baking sheet, line it with parchment paper, and coat the paper as well.
Step #2
Melt butter and roughly 3/4 of the unsweetened chocolate.
Step #3
Using an electric mixer, combine the melted butter, oil, and sugars in a medium bowl. To blend, whisk well. Beat after adding the eggs and vanilla until the color is lighter.
Step #4
Slowly pour the chocolate into the assembled mixture.
Step #5
Spread the batter evenly after pouring it into the prepared pan.
Step #6
For brownies that are just done, bake for 25–30 minutes. Or 35 to 40 minutes if you want your brownies to be firm and well-set.
Prep time: 15mins
Cook time: 30mins
Total: 45mins
Nutrition Estimate
Calories: 120kcal,
Carbohydrates: 22g,
Protein: 2g,
Fat: 3g,
Saturated fat: 2g,
Cholesterol: 20mg,
Sodium: 69mg,
Potassium: 63mg,
Fiber: 1g,
Sugar: 17g,
Calcium: 9mg,
Iron: 1mg.
Try my brownie cookies recipe . I have many other cookies recipe. Take a look:
Have you ever tried to make cakes at home? Read my other blog:
If you want to know the difference between Cupcake and Muffin Cake then read this article: Muffin and Cupcake-Which one is healthier
Conclusion
After gathering the ingredients, bake this tasty and healthy brownie to fulfill your need and feel proud of yourself for preparing them from scratch.
Frequently Asked Questions
1. What makes a good brownie so special?
The ideal temperature for all of the ingredients, including the melted butter, is for the mixture to be smooth and produce a nice, thick, homogenous batter.
2. What are Katherine Hepburn's brownies?
An American classic, Katharine Hepburn brownies are incredibly simple to create with materials found in most kitchen cabinets. Fudge brownies that are chewy, dark, deep, and rich.
3. Are brownies heart-healthy?
Coconut oil, which contains heart-healthy fatty acids, dark chocolate, which is high in flavonoids, and walnuts, which are high in antioxidants, are delicious and incredibly nutritious for heart health.