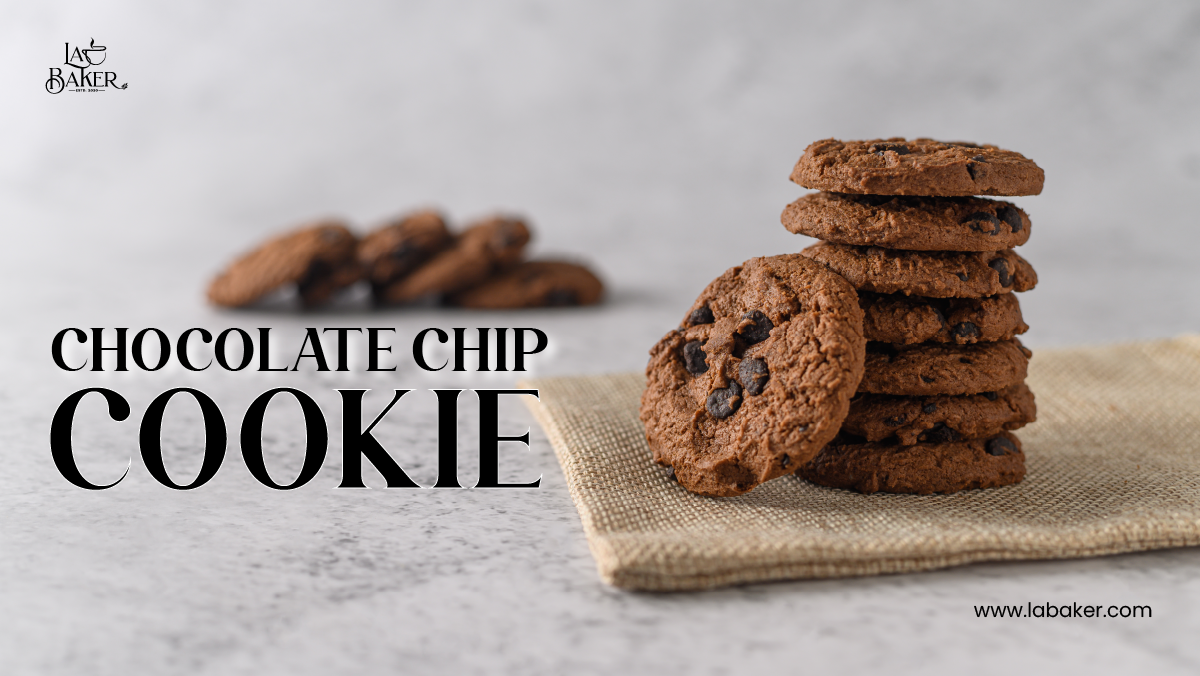 Simple and Delicious Chocolate Chip Cookie-Recipe
Do you love brownies and cookies? I love them irrespective of their types such as biscotti, brownie, double fudge cookies, macaroons, madeleines, oatmeal raisin cookies, sugar cookies, and especially chocolate chip cookies.
Chocolate chip cookies are so tasty that I like to have them anytime. What about you? I think there will rarely be any person who won't like to have them. Do you know the chocolate chip cookie recipe? If you don't, let's learn this simple and delicious chocolate chip cookie- recipe from here.
Read also "How to store cookies to stay fresh"
How to Make Chocolate Chip Cookies?
Chocolate Chip Cookies Ingredients and Procedure:
Ingredients:
Unsalted Butter (Softened)- ½ Cup (115 gm)
White Sugar (Icing Sugar)- ¼ Cup (50 gm)
Brown Sugar- ½ Cup (100 gm)
Egg- 1
Vanilla Essence- 2 Teaspoons
All Purpose Flour- 1 ½ Cups (190 gm)
Baking Soda- ¾ Teaspoon
Salt- ½ Teaspoon
Chocolate Chips- 1 Cup (160 gm)
Machines & Instruments:
An Electric Beater
A Hand Beater or Whisk
An Electric Oven
Two Bowls
Measuring Cups
Teaspoons
Tablespoons
A Small Cookie Scoop
A Baking Tray
A Baking Sheet
A Fridge
Preparation Time:
Mixing Time- 10 minutes
Preheat Time -1 minute
Refrigeration Time- 30 minutes
Baking Time- 10-12 minutes
Total Time- 51-53 minutes
Procedure:
Step #1
How to Make Cookie Dough?
Mix unsalted butter, white sugar, and brown sugar in the mentioned quantities in a bowl with an electric beater until it becomes creamy. Now, add an egg, and vanilla essence and beat until combined. Take another bowl for mixing all-purpose flour. Add salt and baking soda to it and beat with a hand beater.
Now, add half of the flour mixture to the butter and sugar mixture and mix with the electric beater until combined. Then mix the rest of the flour mixture into it, and beat with the electric beater until combined. Now, mix one cup of chocolate chips with this cookie dough with a spoon. Wash your hands and dry them to give this dough into a small cookie shape.
Step #2
How to Freeze Cookie Dough to Bake Later?
Take some portion of this mixture with a small cookie scoop in your hand and give it a round shape like a ball using two hands. Make several balls with this dough. Take a baking tray and place a baking sheet on it and keep all the balls on it and refrigerate for 30 minutes.
Step #3
How to Bake Frozen Dough Cookies?
Take the baking tray out of the refrigerator after 30 minutes. Preheat your electric oven to 350° F or 175°C for 1 minute. Now, bake the balls on the baking tray (the way it is there) in the electric oven for 10 to 12 minutes or until they become slightly golden.
After the chocolate chip cookies are prepared take them out and serve them to your near and dear ones. Also, taste it yourself and praise yourself for your baking skills.
Why Do I Prefer This Recipe?
You won't need too many ingredients.
It will take only 51 to 53 minutes in total to prepare the recipe.
The recipe is so simple that even novices can prepare it in a jiffy.
If you follow this recipe accurately, the chocolate chip cookies will taste so delicious.
For Coffee and Tea Lovers: Don't Miss This Article "Coffee vs Tea- which drink is winner"
Try another cookie recipe at home :
Read also "How long do brownies last in the fridge and jar"
You can also check my chocolate cake recipe "how to make chocolate molten lava cake?"
cookies and coffee are great combinations so, you can try my coffee recipes too.
Nutrition Facts:
You will get the following nutrition from 1 Medium Chocolate Chip Cookies
Calories 148 kCal
Saturated Fat 2.4g 12%
Trans Fat 0.2g.
Polyunsaturated Fat 2.5g.
Monounsaturated Fat 1.9g.
Total Fat 7.4g 11%
Cholesterol 0mg 0%
Sodium 93mg 4%
Final Words:
Try this simple and delicious chocolate chip cookie- recipe today and make your near and dear ones wonder how can you bake so well. If feeling reluctant to prepare yourself, just visit La Baker and relish the delicious specialties here.