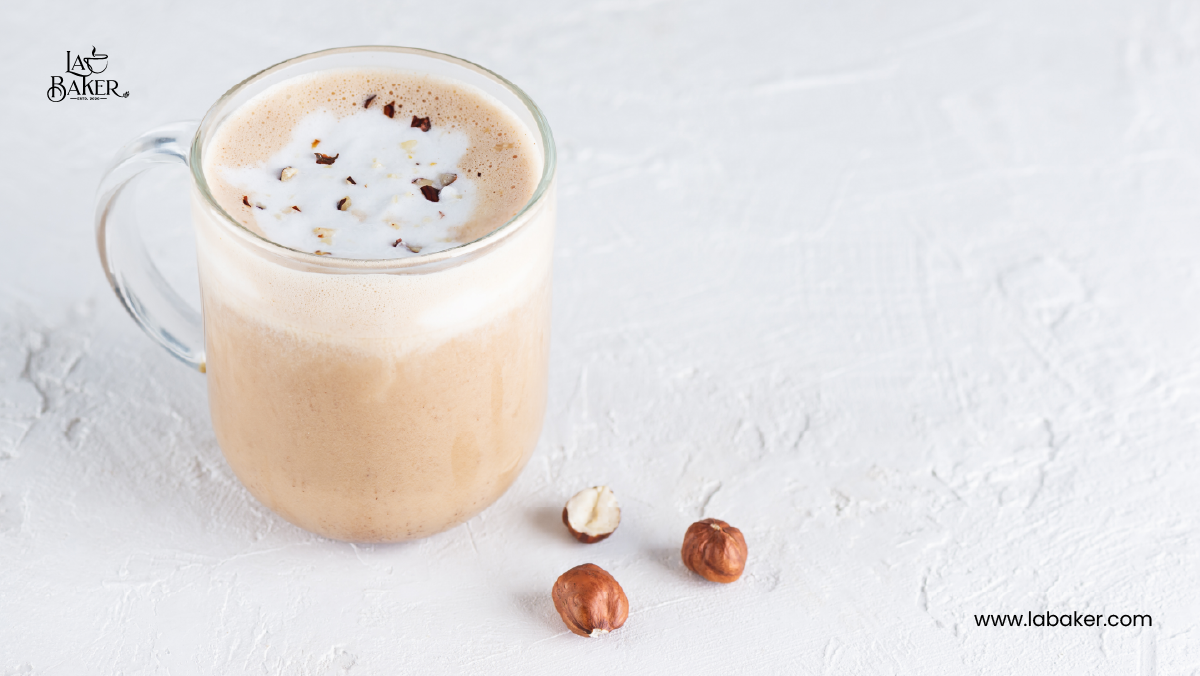 Follow This Recipe and Make Mochaccino Coffee Today at Home!
When people want to be ready for a working day, they start their day with a cup of strong coffee. You may find different types of coffee, like latte, Americano, cappuccino, expresso, and many more. Mochaccino is one of the famous types of coffee that people drink to keep themselves energetic. They try to make it at home. But, how to make mocha coffee at home properly? Want a proper recipe? Then this article is for you.
Here I will share how to make mochaccino at home or you can say mocha at home. You will also get information about cafe mochaccino ingredients, how to make a good mocha coffee at home, and mocha coffee nutrition facts. Don't forget to check the FAQ section to know additional information. Let's start with the recipe.
Recipe for Mochaccino Coffee at Home
Ingredients
1 cup of strong-brewed coffee
1/2 cup of milk
2 tablespoons of chocolate syrup or cocoa powder
1 tablespoon of granulated sugar
Whipped cream (optional)
Preparation Time
Cooking Time
Servings
Step-by-Step Process of Making Mochaccino Coffee
Step #1
Take a cup of strong coffee first. You can prepare strong coffee, using your favorite traditional method or an espresso machine.
Step #2
Take a small saucepan and heat the milk to a steaming temperature over medium heat. Keep stirring and stop before boiling.
Step #3
Stir the hot milk until it is smooth. Add the chocolate syrup or cocoa powder and granulated sugar to the milk and mix them properly in the milk.
Step #4
Add the hot chocolate milk mixture to the mug of coffee. Slowly stir the igreidneys of the mug to mix the two liquids.
Step #5
Your coffee is ready. You can decorate it with cream. Enjoy your hot coffee.
Mocha Coffee Nutrition Facts
| | |
| --- | --- |
| Total Fat 13g | 17% |
| Saturated Fat 8.1g | 41% |
| Polyunsaturated Fat 0.5g | – |
| Monounsaturated Fat 3.8g | – |
| Cholesterol 48mg | 16% |
| Sodium 207mg | 9% |
| Total Carbohydrates 47g | 17% |
| Dietary Fiber 1.1g | 4% |
If you are a coffee lover then test my other delicious and easy coffee recipes.
Read this article to know the difference between Macchiato vs Cappuccino
Don't forget to add a cookie to your coffee. Read my simple cookie recipes here.
End Note
Finally, I believe you have gone through the entire article. Now, you know how to make mochaccino coffee at home. Try this recipe today and enjoy your hot coffee at home! My shared recipe is one of the easiest recipes that you can simply follow!
Frequently Asked Questions
1. Are mocha and mochaccino the same thing?
Mocha and mochaccino are not the same things. Mocha is prepared with espresso shots and mochaccino is a latte-type coffee that is prepared with chocolate. Even the taste is also different. Mocha is a little more bitter than mochaccino. If you want a strong taste, go for mocha coffee
2. Can you make cappuccino at home?
Yes, you can! Follow a good recipe to make cappuccino at home. It is very easy to follow and you need very simple ingredients. Even, making this coffee takes was than 10 Minutes. So, try to make cappuccino at home instead of purchasing it from a shop.
3. Does mochaccino contain caffeine?
Yes! The amount of caffeine depends on the size of the coffee. It differs from 63 mg to 175 mg of caffeine. If the coffee size is small, it will have 63 mg of caffeine. If the coffee size is large, it will have 175 mg of caffeine. For medium size coffee, the caffeine will be 110 mg.
4. Is mocha coffee or chocolate?
Actually, mocha is a mixture of coffee and chocolate! You will get the taste of coffee and chocolate both in a mocha. Mocha has a creamy texture and strong flavor of the coffee. With the taste of coffee, you will have a kick of chocolate in it.
5. Is mocha coffee hot or cold?
Mocha is a hot coffee. Have a mug of hot mocha to start your day. Trust me your day will be perfect. When a day starts well, it ends well. A mug of mocha coffee helps. you to start a day well. So, drink this coffee hot and enjoy it!