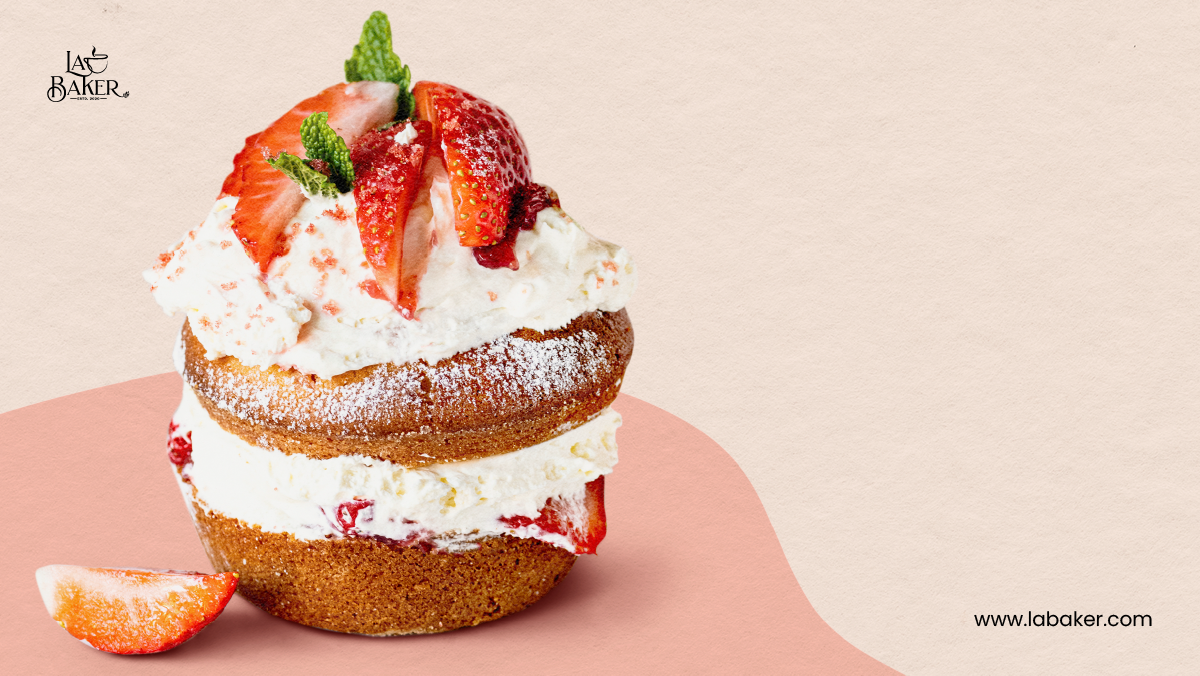 Try This Delicious Strawberry Shortcake Recipe Today!
When it comes to cake, everyone loves it! You may find different flavors of cakes such as Oreo cheesecake, Red Velvet, Hazelnut Chocolate, and many more. But, strawberry is one of the cake favors that kids and adults love. If you love tanginess and sweetness in your cake, go for strawberry shortcake. This cake is easy to make and also full of tanginess. So, how to make strawberry shortcakes, and how to make strawberry shortcake filling? Do you want the recipe? If yes, this article is for you.
Here I will share a strawberry shortcake recipe. You will also get additional information here such as How do you make the best strawberry shortcake you'll ever eat tasty and What is strawberry shortcake made of? So, stay with me till the end to learn the recipe. So, let's get started with the recipe.
Recipe for Strawberry Shortcake
Ingredients
2 cups all-purpose flour
1/3 cup sugar
1 tablespoon baking powder
1/2 teaspoon salt
1/2 cup butter
2/3 cup milk
1 egg, lightly beaten
1 teaspoon vanilla extract
2 pounds fresh sliced strawberries
1/4 cup sugar
Whipped cream
Preparation Time
Cooking Time
Servings
Step-by-Step Process of Making Strawberry Shortcake
Step #1
Take a large bowl and add sugar, flour, baking powder, and salt to the bowl. Give a good mix!
Step #2
Slice the butter into small pieces and add them to the flour mixture. Mix the butter well with the flour mixture. To do that use your finger until it becomes coarse crumbs.
Step #3
Take another small bowl and add milk, egg, and vanilla extract to the bowl. Mix them well.
Step #4
Pour the wet ingredients over the flout fixture and keep stirring until a dough forms.
Step #5
Start kneading the dough for 1-2 minutes until the dough becomes smooth.
Step #6
Roll out the dough to a thickness of roughly half an inch. Cut out six to eight circles of dough using a biscuit cutter or a round cookie cutter.
Step #7
Set the oven to 425°F (220°C) and prepare it for baking.
Step #8
Place the circles on a parchment-lined baking sheet. Once golden brown, bake for 15-20 minutes.
Step #9
Get the strawberries ready while the shortcakes are baking. Mix the sliced strawberries with 1/4 cup sugar in a big bowl.
Step #10
Take the shortcakes out of the oven when they are finished baking and set them aside to cool.
Step #11
Cut each shortcake horizontally in half before putting them together. Place the bottom half on a dish. Put some whipped cream and part of the strawberry juice on the shortcake. Repeat the process with the rest of the strawberries and whipped cream, then top with the top half of the shortcake.
Step #12
Your shortcake is ready! Serve and enjoy it with your family.
Nutritional Value of Strawberry Short Cake
Per 100 grams
Calories 346
Cholesterol 3 mg: 1%
Sodium 506 mg: 21%
Potassium 106 mg: 3%
Total Carbohydrates 49 g: 16%
Protein 6g: 12%
Do you like to explore different flavors of cake? then try my easy cake recipes like-
End Note
Finally, I believe that you have gone through this entire article. My shared recipe is one of the easiest recipes that you can ever get. Now, I guess you know how to make strawberry shortcakes. Try this recipe today, and enjoy shortcakes with your family.
Frequently Asked Questions
1. What is strawberry shortcake made of
Strawberry shortcake is made of flour, sugar, butter, and whipped cream. When you mix all these ingredients and follow my recipe, you can make a delicious strawberry shortcake. Moreover, you can change the amount of ingredients. If you want to make a cake for one person, reduce the amount of ingredients and make the cake.
2. What is the taste of strawberry shortcake?
The taste of strawberry shortcake is like a biscuit with a crispy and sugary taste. You will also taste the tanginess of the strawberry. Overall, the taste is sweet and also tangy! If you love sugar and tanginess in your dessert, try this recipe today. Believe me, you will love this!
3. How long does a strawberry shortcake last?
Strawberry shortcakes last up to 5 days if you preserve them properly. To do that you have to preserve the cake properly. Use an airtight container and keep the cake inside it. Close the container properly and keep it inside the fright. In this way, strawberry shortcake lasts for 5 days. But, if you don't preserve it and keep the cakes at room temperature, the cake will last for 1 day only.
4. Is Strawberry Shortcake good for health?
Not actually. It has too much sugar which can be the reason for diabetes and other diseases. If you have diabetes, try to avoid this cake. One slice of this cake is fine. But, do not eat more than that as it can cause diseases.