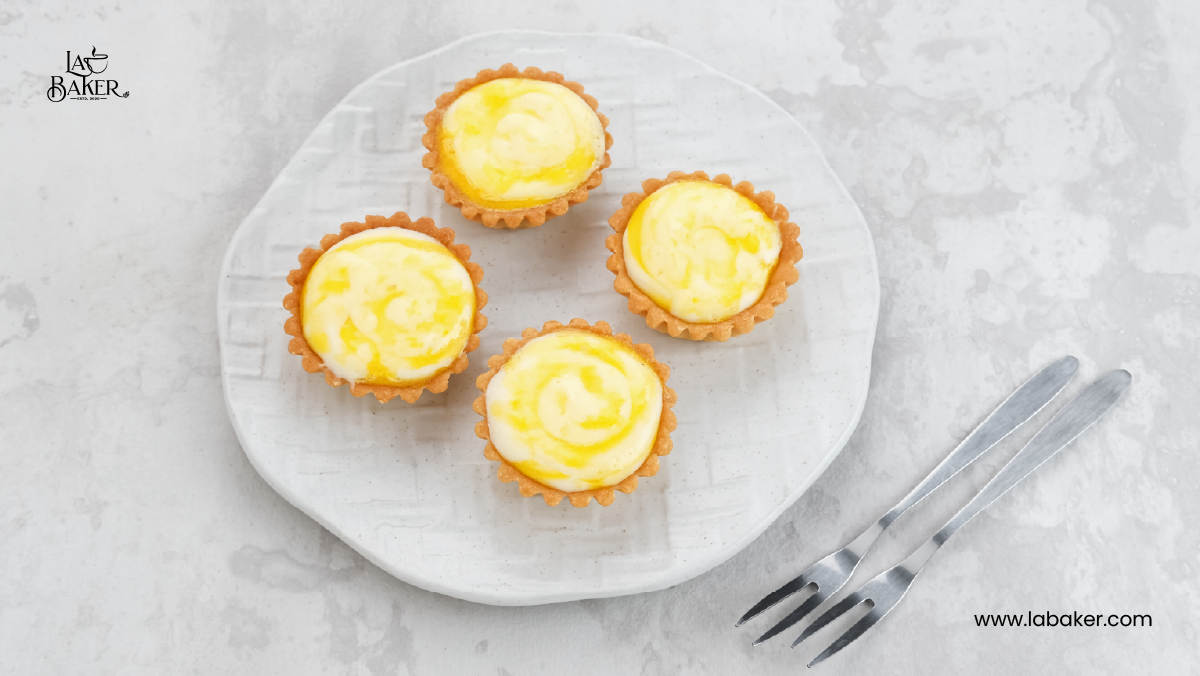 Mini Cheese Tart Recipe-Without Baking!- Try It Today!
Many people love to have sweet and savory desserts! Mini cheese tart is one of desserts that has both sweet and savory taste. Here, with every bite, you will get a taste of creaminess. Both adults and kids love to eat mini cheese tart as dessert. When it comes to baking, the process of making a mini cheese tart looks challenging. Many people want to get a recipe for cheese tarts without baking.
Are you one of them? If yes, this article is for you. Here I will share how to make a mini cheese tart. You will also get here no bake mini cheese tart recipe, no bake mini tart fillings, no-bake mini tart shell, no-bake mini desserts, how to make tart shells, and cream cheese filling for a tart. So, stay will me till the end to get the recipe.
Recipe for Mini Cheese Tart without Baking
Ingredients
1 cup cream cheese, softened
1/2 cup heavy cream
1/4 cup powdered sugar
1 tsp vanilla extract
Mini tart shells (8 pieces) to prepare this dish without baking (store-bought)
Preparation Time
Chilling Time
Servings
Step-by-Step The process to Make Mini Cheese Tart without Baking
Step #1
Take a large bowl, and add cream cheese to the bowl. Use a hand blender and start beating the cream cheese. Keep beating until it becomes smooth and creamy.
Step #2
In the same bowl, add the heavy bread, powdered sugar, and vanilla extract. Keep mixing everything with the same hand blender until the mixture becomes smooth. Your cream cheese filling for a tart is ready.
Step #3
Take a spoon and spread the mixture into the mini tart shells! Don't forget to fill each shell's top.
Step #4
Take a tray and now keep the tart on the tray.
Step #5
Keep the tray with the tarts in the refrigerator for at At least 1 hour until they are completely set.
Step #6
Take out the tray after the tarts are completely set and put the topping that you want to add.
Step #7
Your tarts are ready! Enjoy it with your family.
Nutritional Value of Cheese Tart
Per Serving: 1 piece
| | |
| --- | --- |
| Total Carbs | 20 g |
| Net Carbs | 19 g |
| Fat | 18 g |
| Protein | 5g |
| Calories | 230 |
You can try my other delicious tart recipes such as-
Explore my other recipes
End Note
Lastly, we are almost at the end of the recipe. I believe that you have read the entire recipe. Now, you know how to make a mini cheese tart without baking and also how to make the cheese filling for a tart. Follow this recipe today to make some delicious cheese tart. Believe me! Everyone will love the tarts!
Frequently Asked Questions
1. Can I keep the cheese tart at room temperature?
Yes, you can. But, you shouldn't keep the tarts at room temperature for more than 4 hours. Otherwise, the cheese will melt and you won't get the proper taste.
2. Is it okay to refrigerate mini cheese tarts?
Yes! You should eat mini cheese tarts chilled. So, it is okay to refrigerate mini cheese tarts.
3. How long do mini cheese tarts last?
If you keep the tarts in an airtight container and keep the container in the fridge. In this way, mini cheese tarts last for up to 4 days. But, If you keep them at room temperature, they last for 4-6 hours.