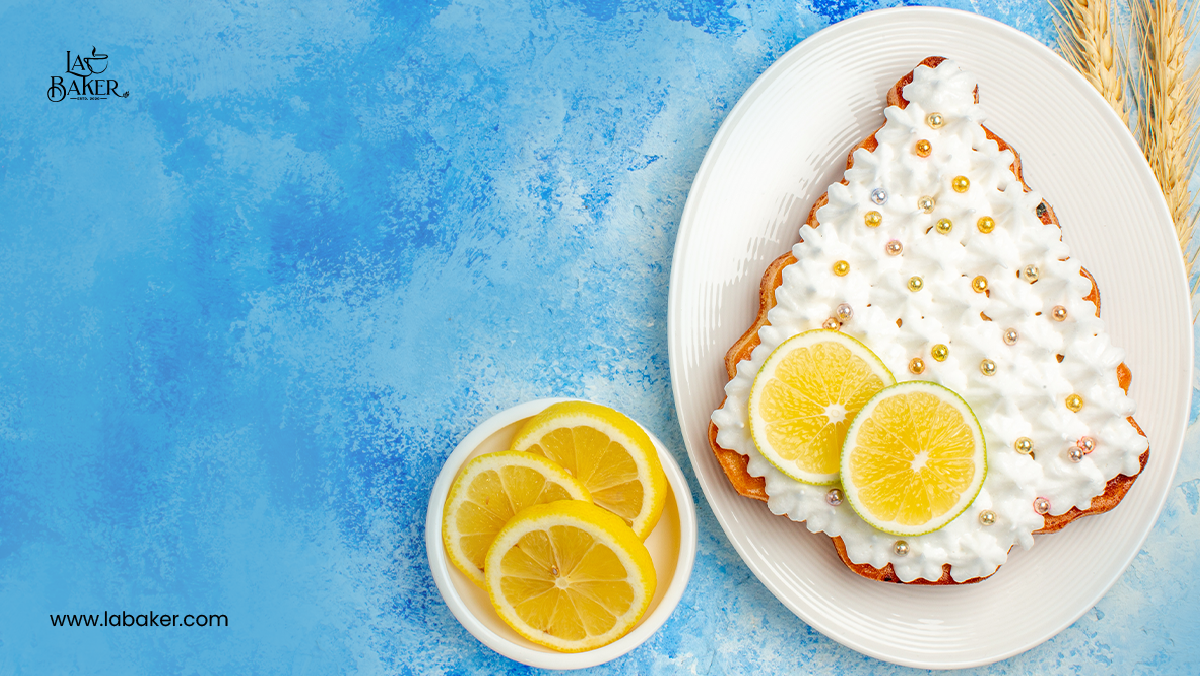 How to make Lemon Tart with Marshmallow Topping
Lemon tart with marshmallow topping is a delightful dessert that combines tangy lemon curd with a sweet and fluffy marshmallow topping. The crisp buttery crust and zesty lemon filling are perfectly complemented by the airy and pillowy marshmallow meringue on top. This recipe is simple to make and is sure to impress your guests on any occasion.
So, here I will share how to make lemon marshmallow tart. Here, you will get the easiest lemon marshmallow tart recipe and also the ingredients of lemon marshmallow tart. Stay will me till the end to learn this recipe.
Recipe for Lemon Tart with Marshmallow
Ingredients
For the crust
1 1/2 cups of all-purpose flour
1/2 cup of confectioners' sugar
1/2 teaspoon of salt
1/2 cup of unsalted butter, cold and cut into small pieces
1 egg yolk
1-2 tablespoons of ice water

For the filling
1/2 cup of freshly squeezed lemon juice
2 teaspoons of lemon zest
3/4 cup of granulated sugar
3 eggs
1/2 cup of unsalted butter, softened
For the marshmallow topping
2 egg whites
1/2 cup of granulated sugar
1/4 cup of water
1/4 teaspoon of cream of tartar
Preparation Time
Cooking Time
Servings
Step-by-Step Process of Making Lemon Marshmallow Tart
Step #1
Set your oven to 350°F and prepare it for baking.
Step #2
In a food processor, pulse together the flour, confectioners' sugar, and salt. Add the butter and pulse until the mixture resembles a coarse meal.
Step #3
Take a small bowl, and whisk together the egg yolk and ice water. Add the mixture to the food processor and pulse until the dough comes together.
Step #4
Turn the dough out onto a lightly floured surface and knead a few times until it forms a ball. Flatten the dough into a disk and wrap it in plastic wrap. Chill the dough for at least 30 minutes.
Step #5
Roll out the chilled dough to fit a 9-inch tart pan. Prick the bottom of the crust with a fork, then bake for 10-12 minutes, or until lightly golden brown.
Step #6
In a medium saucepan, whisk together the lemon juice, lemon zest, sugar, and eggs. Cook over medium heat, whisking constantly, until the mixture thickens and coats the back of a spoon.
Step #7
Remove the saucepan from the heat and whisk in the butter until it is completely melted and the mixture is smooth.
Step #8
Pour the lemon filling into the cooled tart crust and bake for an additional 10-12 minutes, or until the filling is set.
Step #9
To make the marshmallow topping, combine the egg whites, sugar, water, and cream of tartar in a heatproof bowl set over a pot of simmering water. Whisk constantly until the mixture is hot and the sugar has dissolved.
Step #10
Remove the bowl from the heat and use an electric mixer to beat the mixture at high speed until stiff peaks form and the mixture is thick and glossy.
Step #11
Spoon the marshmallow topping over the cooled tart, using a spatula to smooth it out.
Step #12
Use a kitchen torch to toast the marshmallow topping until it is lightly golden brown.
Step #13
Chill the tart in the refrigerator for at least 30 minutes before serving.
Step #14
Enjoy your delicious lemon tart with marshmallow topping!
Nutritional Facts of Marshmellow Lemon Tart
| | |
| --- | --- |
| Per Serving | 100 gram |
| Calories | 113.7 |
| Total fat | 12-15 grams |
| Saturated fat | 6-8 grams |
| Cholesterol | 50-70 milligrams |
| Sodium | 150-200 milligrams |
| Total carbohydrates | 30-35 grams |
| Dietary fiber | 1-2 grams |
| Sugars | 20-25 grams |
| Protein | 3-4 grams |
More of My other Tart Recipes
If You Like My Tart Recipes Then You Also Like My Other Delicious Recipes Too
Endnote
I hope you enjoy making and savoring this lemon tart with marshmallow topping recipe! Whether it's for a special occasion or simply a treat for yourself, this dessert is sure to be a crowd-pleaser. Don't hesitate to experiment with different flavors or variations, such as adding fresh berries or a drizzle of caramel sauce. Share your creations with us and happy baking!
Frequently Asked Questions
1. Can I freeze the lemon tart with marshmallow topping?
It's not recommended to freeze the tart once it's assembled with the marshmallow topping as the texture may become compromised. However, you can freeze the lemon curd and pie crust separately and assemble the tart just before serving.
2. Can I use a different type of citrus instead of lemon?
Yes, you can substitute lemon with lime, orange, or grapefruit for a different citrus flavor. However, be mindful that the acidity levels may differ, so you may need to adjust the amount of sugar accordingly.
3. Can I make the lemon curd and marshmallow topping ahead of time?
Yes, you can make both the lemon curd and marshmallow topping a day ahead of time and store them separately in the refrigerator. Simply assemble the tart and top it with the marshmallow meringue just before serving.
4. Can I use a store-bought pie crust instead of making my own?
Yes, you can use a store-bought pie crust if you're short on time. However, making your crust will add a nice homemade touch and flavor to t