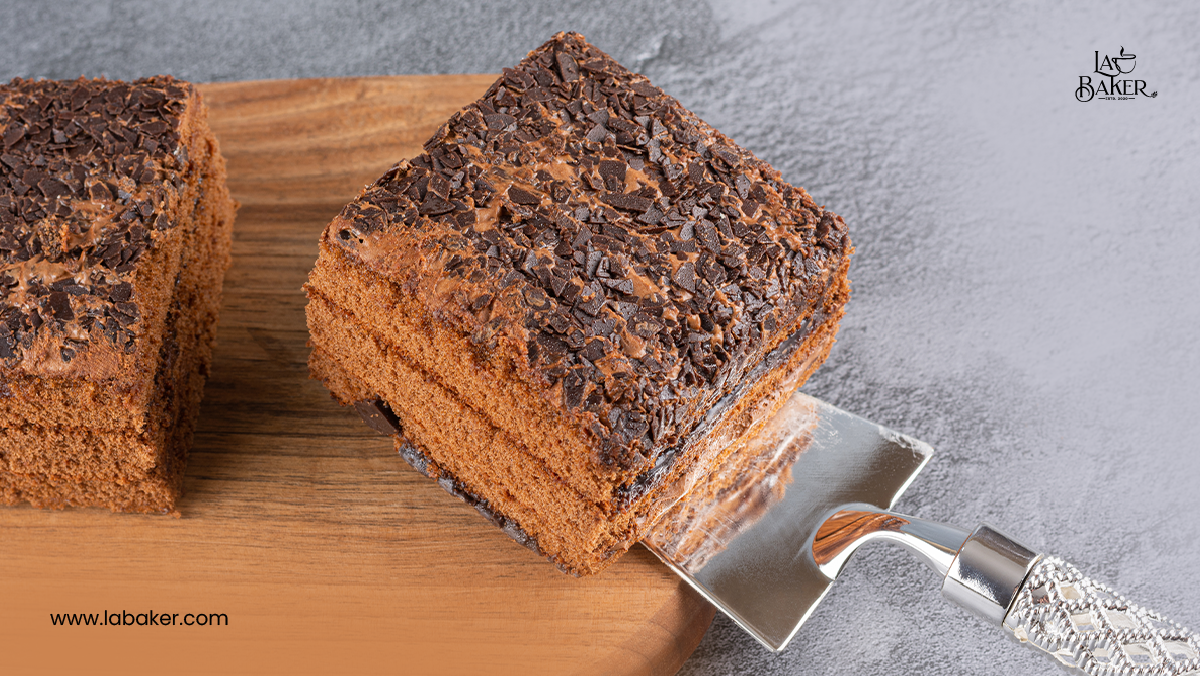 Delicious Chocolate Hazelnut Cake Recipe
There's no doubt that the combination of chocolate and hazelnuts is irresistible, and this chocolate hazelnut cake recipe is no exception. This rich and moist cake is perfect for a special occasion or as a dessert with a cup of coffee or tea. With its soft crumb and nutty flavor, it's sure to win over chocolate and hazelnut lovers.
Do you want to know how to make chocolate hazelnut cake at home? If yes, this article is for you. Here, I will share how to make hazelnut chocolate at home and how do you make hazelnut chocolate cake. Let's start the chocolate hazelnut sponge cake recipe together.
Recipe for Hazelnut Chocolate Cake
Ingredients for Hazelnut Chocolate Cake
6 large eggs
1 cup granulated sugar
1 cup all-purpose flour
1/4 cup unsweetened cocoa powder
1 tsp baking powder
1/4 tsp salt
1 tsp vanilla extract
1/2 cup hazelnut meal
1/4 cup hazelnut liqueur (optional)
1/2 cup hazelnuts, chopped
For the frosting
1/2 cup unsalted butter, softened
1/2 cup chocolate hazelnut spread
2 cups powdered sugar
1 tsp vanilla extract
Preparation Time
Cooking Time
Servings
Step-by-step process of making chocolate hazelnut cake
Step #1
Preheat the oven to 350°F (175°C). Grease and flour a 9-inch round cake pan.
Step #2
In a medium bowl, whisk together the flour, cocoa powder, baking powder, salt, and ground hazelnuts.
Step #3
In a large bowl, beat the eggs and sugar until foamy, about 3-4 minutes.
Step #4
Gradually add the dry ingredients to the egg mixture, whisking until fully combined.
Step #5
Stir in hazelnut liqueur (if using) and vanilla extract. Add chopped hazelnuts.
Step #6
Pour the batter into the prepared cake pans and bake for 25-30 minutes or until a toothpick inserted in the center of the cake comes out clean.
Step #7
Allow the cake to cool in the pan for 5 minutes, then remove to cool completely on a wire rack.
For frosting
Step #1
In a large bowl, beat the butter until creamy. Add the hazelnut chocolate spread and mix well.
Step #2
Gradually add the powdered sugar, beating well after each addition. Stir in the vanilla extract.
Step #3
Add milk, 1 tablespoon at a time, until the frosting reaches a spreadable consistency.
To Assemble
Step #1
Put a layer of cake on a plate.
Step #2
Spread a layer of frosting on top. Place the second layer of cake on top and seal the top and sides of the cake.
Step #3
Garnish with chopped hazelnuts if desired.
Step #4
Enjoy the delicious chocolate hazelnut sponge cake!
Nutritional Facts of Chocolate Hazelnut Sponge Cake
Calories: 984
Total Fat 21g. 27%
Saturated Fat 10g. 50%
Trans Fat 0.2g.
Cholesterol 90mg. 30%
Sodium 140mg. 6%
Total Carbs 36g. 13%
Dietary Fiber 1g. 4%
Total Sugars 28g.
Try my other yummy chocolate cake recipes like
You can try my other sweet recipes such as
Endnote
Whether you're a seasoned baker or a novice in the kitchen, this Chocolate Hazelnut Sponge Cake is an impressively delicious dessert that you're sure to enjoy. With its rich taste, moist texture, and beautiful presentation, it's the perfect way to indulge your sweet tooth. So why not try it and see for yourself how delicious it is?
Frequently Asked Questions
1. Is hazelnut chocolate good for you?
Hazelnut chocolate can be enjoyed in moderation as part of a balanced diet. However, it is high in sugar and calories, so it should be consumed in moderation.
2. Is hazelnut chocolate healthy?
While hazelnuts themselves are a good source of healthy fats, vitamins, and minerals, chocolate hazelnut spread and other chocolate hazelnut products are often high in sugar and calories. As with any dessert or treat, it should be enjoyed in moderation as part of a balanced diet.
3. Can I use a different type of nut instead of hazelnuts?
Yes, you can use a different type of nut, such as almonds or pecans, in place of hazelnuts in this recipe.
4. Can I make this cake gluten-free?
Yes, you can make this cake gluten-free by using a gluten-free flour blend in place of the all-purpose flour. So, use the ingredients wisely and bake a gluten-free cake.
5. Can I use a different type of frosting for this cake?
Yes, you can use a different type of frosting, such as buttercream or cream cheese frosting, in place of the chocolate hazelnut frosting.