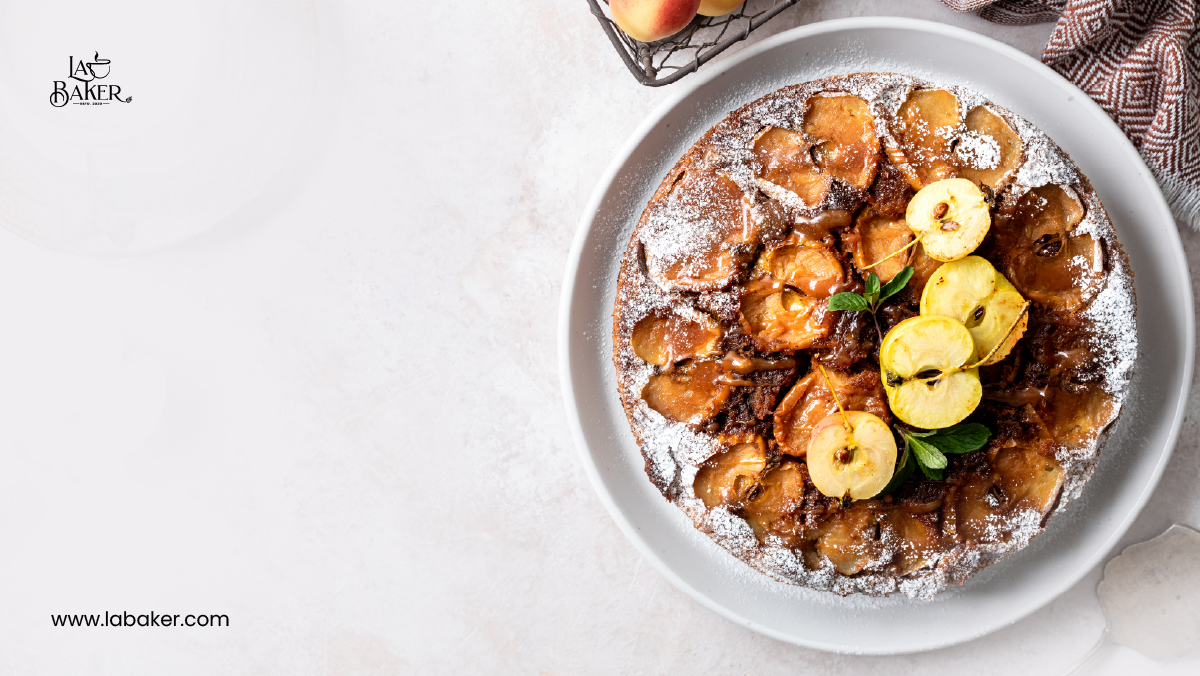 Learn The Best Steps to Make Choco Apple Cake
People love to eat various types of cakes. You can find many kinds of cake such as Black Forest, tiramisu, cheesecake, choco apple cake, and many more. Nowadays, the most favorite cake flavor is chocolate apple cake. Kids and adults worldwide love to have this cake. This cake is delicious and easy to make.
Are you looking for the best recipe for chocolate apple cake? If yes, then this article is for you! Here I will share how to make a chocolate apple cake. Here you will get the proper recipe for chocolate apple cake. So, let's start the recipe.
Recipe for Choco Apple Cake
Ingredients
1 cup whole wheat flour
1/2 cup cocoa powder
1 tsp baking soda
1/2 tsp baking powder
1/2 tsp salt
1 tsp ground cinnamon
1/2 tsp ground nutmeg
1/2 cup unsweetened applesauce
1/2 cup pure maple syrup
1/4 cup coconut oil, melted
Two large eggs
1 tsp vanilla extract
1 1/2 cups grated apple
1/2 cup dark chocolate chips
Preparation Time
Cooking Time
Servings
Step-by-Step Process of Making Choco Apple Cake
Step #1
Set the oven's temperature to 350°F (180°C) and prepare it for baking.
Step #2
Take an 8-inch (20-cm) square baking pan and grease it with cooking oil.
Step #3
Take a bowl and add flour, cocoa powder, baking soda, baking powder, salt, cinnamon, and nutmeg. Use a wooden spoon and mix them well.
Step #4
Mix the dry ingredients well before mixing the wet ingredients.
Step #5
Now it's time to mix the wet ingredients. Add applesauce, maple syrup, melted coconut oil, eggs, and vanilla extract in another large bowl.
Step #6
Stir the grated apple and chocolate chips into the batter until evenly distributed.
Step #7
Place the prepared batter into the greased baking dish for baking.
Step #8
Now it is time for baking. Bake the cake for 30 minutes.
Step #9
When the baking is done, please take out the dish outside and keep it outside to cook down.
Step #10
Your cake is ready! So, enjoy it with your family.
Nutritional Facts of Choco Apple Cake
Per Serving: 1 piece (180 grams)
Calories: 403 kcal
Protein: 9g
Fat: 30g
Saturated Fat: 12g
Sugar: 20g
Fiber: 5g
Carbohydrates: 29g
Net Carbs: 24g
You can follow my other cake recipes such as
End Note
Finally, I believe you have gone through this entire recipe. Now, you know how to make some tasty Choco apple cake. Apple is healthy, and the combination of apple and chocolate is perfect. Kids and adults both love this cake. Try this recipe today and make delicious Choco apple cake. Trust me! Your family members will love this cake!
Frequently Asked Questions
1. How long does Choco apple cake last?
Choco apple cake lasts for three days at room temperature if you keep this cake in the fridge if it will last up to 5 days.
2. Is the combination of chocolate and apple good for cake?
Yes! The combination might sound weird but it is very good and the cake tastes amazing. It is super healthy and delicious in the form of cake.
3. Can I freeze the Choco apple cake?
Yes! You can. You can freeze this cake in the refrigerator and can have it later. In this way, the cake will remain fresh and the taste also will remain the same