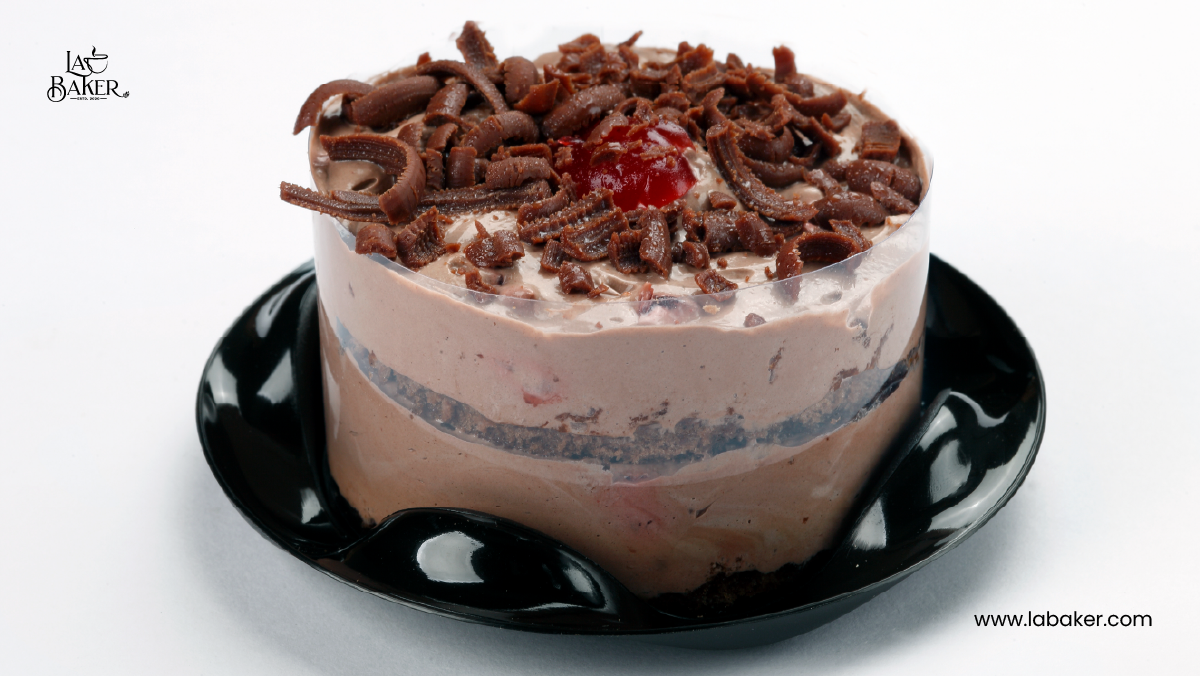 How to Make Easiest Chocolate Mousse Cake?
Looking for a decadent dessert that will impress your guests? Look no further than this chocolate mousse cake recipe! Made with rich, indulgent ingredients like dark chocolate and heavy cream, this cake is a true showstopper. Not only is it delicious, but it also offers some surprising nutritional benefits.
Here, I will share the chocolate mousse cake recipe easily. Here you will get information on chocolate mousse cake ingredients, chocolate mousse cake nutrition facts, and chocolate mousse cake carbs. Stay with me till the end to learn this recipe. Let's start with the recipe.
Recipe for Chocolate Mousse Cake
Ingredients
1 1/2 cups of all-purpose flour
1/2 cup of cocoa powder
1 1/2 teaspoons of baking powder
1/2 teaspoon of baking soda
1/2 teaspoon of salt
1 1/2 cups of granulated sugar
1/2 cup of vegetable oil
2 eggs
1 cup of buttermilk
1 teaspoon of vanilla extract
For the chocolate mousse
1 cup of heavy cream
8 ounces of semisweet chocolate chips
4 egg whites
1/4 cup of granulated sugar
Preparation Time
Chilling Time
Servings
Step-by-Step Process of Making Chocolate Mousse Cake
Step #1
Preheat your oven to 350°F. Grease a 9-inch springform pan with butter or cooking spray.
Step #2
In a medium bowl, whisk together the flour, cocoa powder, baking powder, baking soda, and salt.
Step #3
In a large bowl, beat the sugar, oil, and eggs until light and fluffy. Mix in the buttermilk and vanilla extract.
Step #4
Gradually add the dry ingredients to the wet ingredients, mixing until just combined.
Step #5
Pour the batter into the prepared pan and bake for 30-35 minutes, or until a toothpick inserted into the center of the cake comes out clean.
Step #6
Remove the cake from the oven and let it cool completely.
Step #7
To make the chocolate mousse, melt the chocolate chips in a heatproof bowl set over a pot of simmering water. Stir occasionally until smooth.
Step #8
In a large bowl, whip the heavy cream until soft peaks form.
Step #9
In another bowl, beat the egg whites until they hold soft peaks. Gradually add the sugar, and beat until the mixture is glossy and holds stiff peaks.
Step #10
Fold the melted chocolate into the whipped cream, then gently fold in the egg white mixture.
Step #11
Spread the chocolate mousse over the top of the cooled cake, smoothing it out evenly.
Step #12
Refrigerate the cake for at least 2 hours, or until the mousse is set.
Step #13
Run a knife around the edges of the springform pan and remove the sides. Slice and serve.
Step #14
Enjoy your delicious chocolate mousse cake!
Nutrition Facts of Chocolate Mousse Cake
| | |
| --- | --- |
| Serving size | 1 slice |
| Calories | 397 |
| Total fat | 25-30 grams |
| Saturated fat | 12-15 grams |
| Cholesterol | 70-90 milligrams |
| Sodium | 200-300 milligrams |
| Total carbohydrates | 40-50 grams |
| Dietary fiber | 2-3 grams |
| Sugar | 25-30 grams |
| Protein | 6-8 grams |
Try my other yummy sweet recipes like
Endnote
Finally, I believe you have gone through the entire article and now you know how to make chocolate mousse cake. Chocolate mousse cake is a delicious and indulgent dessert that is sure to satisfy your sweet tooth. Whether you're a chocoholic or simply looking for a dessert that will impress your guests, chocolate mousse cake is the perfect choice. So why not give this heavenly dessert a try? Your taste buds will thank you!
Frequently Asked Questions
1. What is chocolate mousse cake made of?
Chocolate mousse cake is made of a chocolate cake base topped with a layer of creamy chocolate mousse.
2. What are the three components of mousse?
The three components of mousse are a base (often whipped cream or egg whites), a flavoring (such as chocolate or fruit), and a stabilizer (such as gelatin).
3. What is mousse in cake?
Mousse in cake refers to a layer of light, fluffy, and creamy filling that is typically made with whipped cream, egg whites, and a flavoring like chocolate or fruit.
4. How many calories in a slice of chocolate mousse cake?
The number of calories in a slice of chocolate mousse cake can vary depending on the size of the slice and the specific recipe used. On average, a slice of chocolate mousse cake can range from 300 to 600 calories.
5. How to make white chocolate mousse cake filling?
To make white chocolate mousse cake filling, melt white chocolate in a double boiler or microwave, and let it cool to room temperature. Whip heavy cream until stiff peaks form and fold in the melted white chocolate. Chill in the refrigerator until firm and spreadable.
6. How long does chocolate mousse cake last?
Chocolate mousse cake can last for up to 3-4 days in the refrigerator if stored properly in an airtight container. Try to preserve it properly.
7. How to freeze chocolate mousse cake?
To freeze chocolate mousse cake, wrap it tightly in plastic wrap or aluminum foil and place it in an airtight container or freezer bag. It can be stored in the freezer for up to 2-3 months. Allow the cake to thaw in the refrigerator before serving.
Sorry, the comment form is closed at this time.