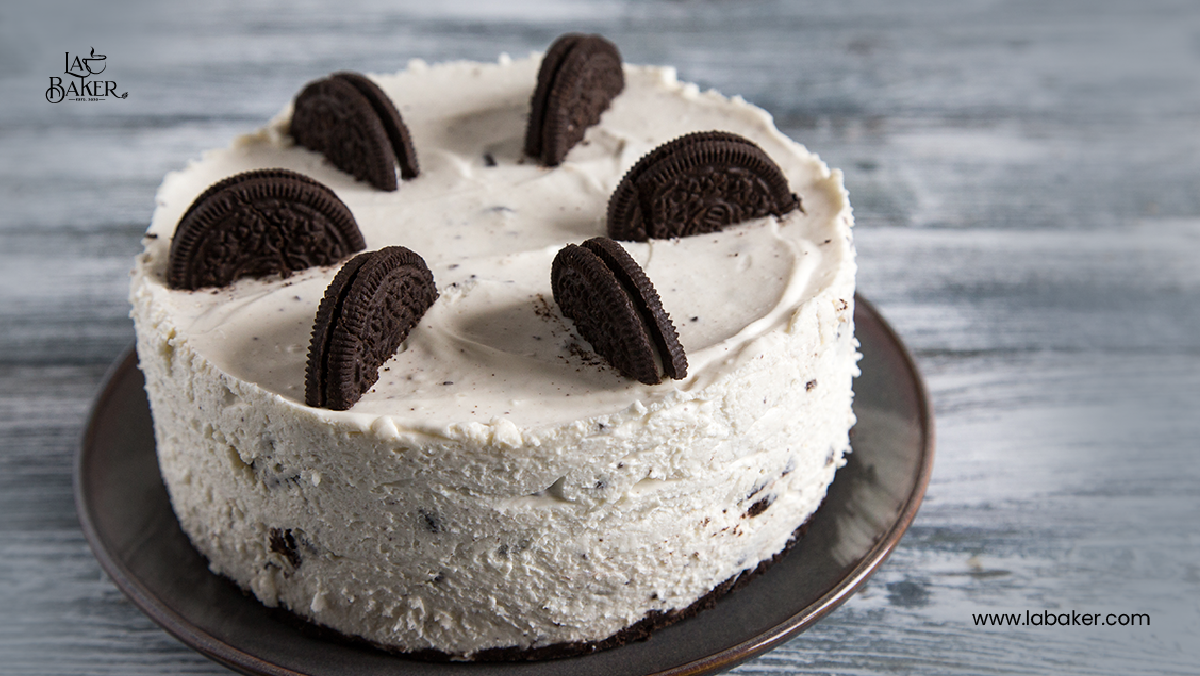 Delicious Oreo Cheesecake Recipe for Dessert Lovers
Oreo Cheesecake is a delightful dessert that combines two classic favorites: Oreos and cheesecake. This recipe is sure to impress your family and friends with its rich, creamy filling and irresistible chocolate crust. The secret to this recipe is the addition of crushed Oreos to the filling, which gives it a wonderful chocolate flavor and crunchy texture to the cake. Wondering how to make Oreo cheesecake?
Here, I will share the secret recipe for Oreo cheesecake. Here you will learn how to make an Oreo cheesecake base, the secret recipe for Oreo cheesecake calories, and also you will learn the main 4 ingredients of Oreo cheesecake. So, stay with me till the end to get the answers about how do I make cheesecake at home and also what is Oreo cheesecake made of.
Recipe for Oreo Cheesecake
Ingredients
24 Oreo cookies, finely crushed
1/4 cup unsalted butter, melted
3 (8 oz) packages of cream cheese, softened
1 cup granulated sugar
1 tsp vanilla extract
3 large eggs
1 cup sour cream
Preparation Time
Cooking Time
Servings
Step-by-Step Process of Making Oreo Cheesecake
Step #1
Preheat the oven to 325°F.
Step #2
In a medium bowl, mix the cracked Oreos with the melted butter.
Step #3
Press the mixture into the bottom of a 9-inch springform pan to form a crust.
Step #4
In a large bowl, beat the cream cheese until smooth.
Step #5
Gradually add the sugar and vanilla extract, continuing to beat until fully combined.
Step #6
Beat in the eggs one at a time until they are completely mixed. Be careful not to mix too much.
Step #7
Add sour cream and chopped Oreos and mix. Pour the mixture into the prepared crust and smooth the top.
Step #8
Bake the cheesecake for 45-50 minutes or until the edges are set and the center is slightly wobbly.
Step #9
Turn off the oven and let the cheesecake cool in it for 30 minutes.
Step #10
Remove the cheesecake from the oven and run a knife around the edges to release it from the pan.
Step #11
Let the cheesecake cool to room temperature, then refrigerate for at least 3 hours or overnight.
Step #12
Enjoy the delicious Oreo Cheesecake!
You might wonder to know "How to store Your Cheese Properly". It is must read when you are thinking to make a oreo cheesecake.
Oreo Cheesecake Nutritional Information
Oreo Cheesecake – 1 piece
Calories 466.
Total Fat 33g: 42%
Saturated Fat 17g: 85%
Trans Fat 0.2g.
Polyunsaturated Fat 2.4g.
Monounsaturated Fat 9.9g.
Cholesterol 135 mg: 45%
Sodium 362 mg: 16%
Explore my other recipes
End Note
It's a great dessert to serve at parties or events, as it can be made ahead of time and stored in the refrigerator until you're ready to serve. If you have any leftovers, they can be stored in an airtight container in the refrigerator for up to 3-4 days. However, it's unlikely that you'll have any leftovers as this cheesecake is so delicious! Enjoy making this Oreo cheesecake recipe and impress your guests with your baking skills!
Frequently Asked Questions
1. What's better baked or no-bake cheesecake?
It's a matter of personal choice. Baked cheesecakes are denser and have a firmer texture, while no-bake cheesecakes are lighter and creamier. Baked cheesecakes also have a more complex flavor due to the caramelization that occurs during baking, while no-bake cheesecakes have a simpler flavor. Both are delicious, so it's up to you to decide which one you like best.
2. How long does it take to make an Oreo Cheesecake?
The total time to make an Oreo cheesecake is about 4-5 hours, including cooking time and refrigeration time. The actual cooking time for the cheesecake is about 30 minutes, and the rest of the time is spent waiting for it to chill in the fridge.
3. Can different types of cookies be used for the crust?
Yes, you can use different types of cookies for the crust if you like. Graham crackers are a common choice for a cheesecake crust, but you can also use other types of cookies, such as chocolate wafers or vanilla wafers. Just be sure to chop them up and measure out the crust in the same way.
4. Can I make this recipe ahead of time?
Yes, you can make this recipe ahead of time. Cheesecake is usually better if made a day ahead and refrigerated overnight. Just be sure to store it in an airtight container so it doesn't dry out or absorb odors in the fridge.