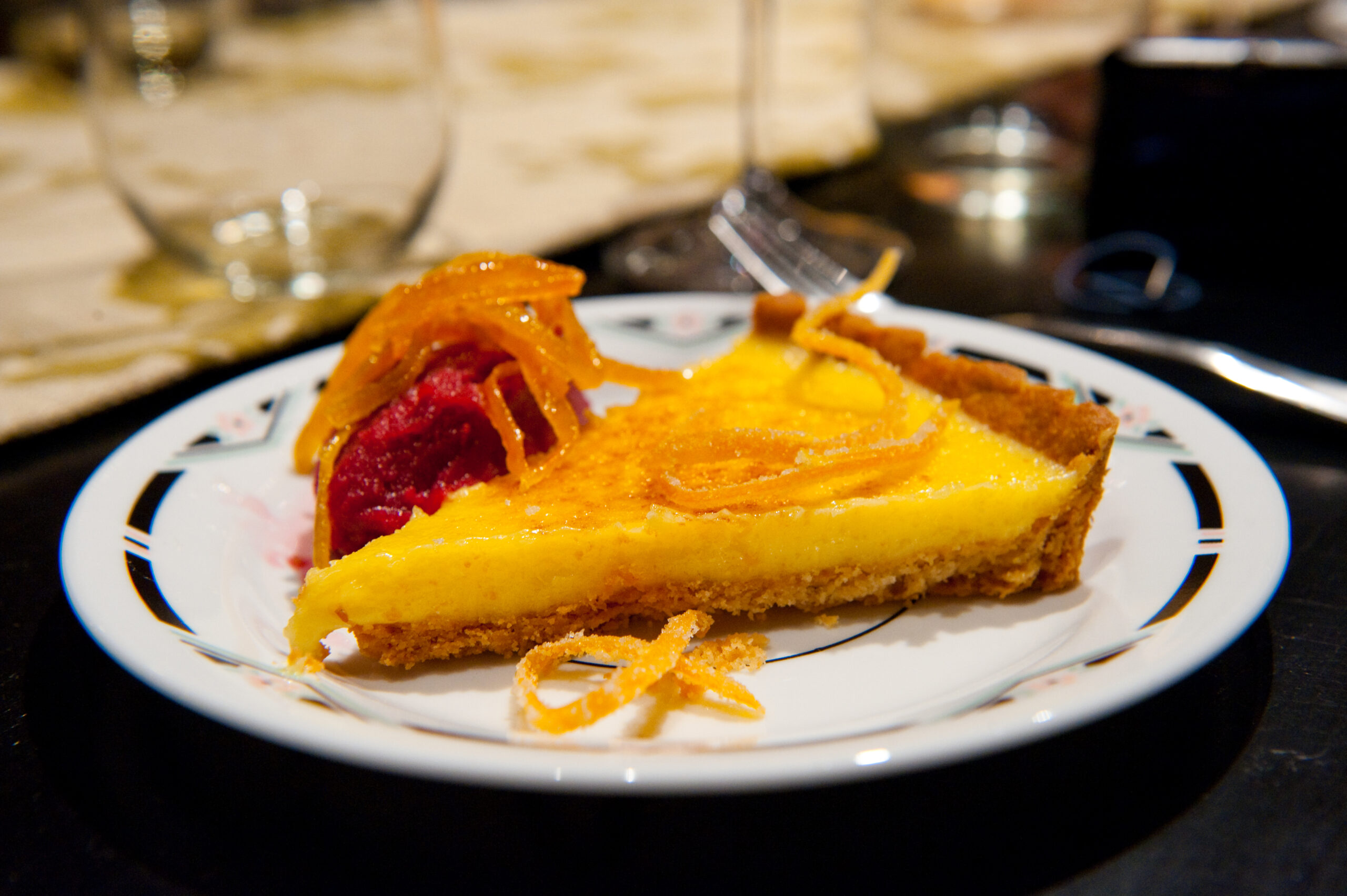 Find Blackberry and Lemon Tart Recipe Here!
Do you like tanginess and sweetness in your dessert? Try a blackberry and lemon tart! It has both! This dessert is delicious and has a creamy texture. Not only kids but also adults love this dessert! Like cake and pastry, the tart is also very famous among people. People all over the world love tart! You may find different types of tart but the most famous one is blackberry and lemon tart.
Many people want to get a good lemon and blackberry cake recipe or tart recipe. Here I will share the perfect lemon and blackberry tart recipe. You will also get here to know about ingredients to make lemon and blackberry tart easily. Let's start with the blackberry tart recipe.
Recipe for Blackberry & Lemon Tart
Ingredients
1 pre-made pie crust (buy it from the store)
1 1/2 cups blackberries
1/4 cup lemon juice
1/2 cup granulated sugar
3 large eggs
3/4 cup heavy cream
1/4 cup unsalted butter, melted
1/4 teaspoon salt
Preparation Time
Cooking Time
Servings
Step-by-Step Process of Making Blackberry and Lemon Tart
Step #1
Set the oven to 375°F (190°C) and prepare it for baking.
Step #2
Take a 9-inch tart pan and add the pre-made pie crust to it. Tap the pie crust to the pan's bottom and sides.
Add the pre-made pie crust into a 9-inch tart pan and tightly tap it to the pan's bottom and sides.
Step #3
Give the crust a fork prick on the bottom and then bake it for 10 minutes. Take it out of the oven and let it cool.
Step #4
Take a bowl and add lemon juice, sugar, eggs, heavy cream, melted butter, and salt to it. Mix all the ingredients well.
Step #5
Take a spoon and corral the mixture on the previously baked pie crust.
Step #6
Sprinkle blackberry on the top of the filling.
Step #7
It is time for baking. Bake the tart for 35-49 minutes. Keep baking until the crust becomes golden brown.
Step #8
Your tart is ready! Cut the pie into 6 pieces and enjoy them with your family!
Nutritional Value of Lemon And Blackberry Tart
Per Piece
| | |
| --- | --- |
| Calories | 308 |
| Fat | 12g |
| Saturated Fat | 7g |
| Cholesterol | 117mg |
| Sodium | 161 mg |
| Carbohydrate | 45g |
| Sugar | 32g |
| Fiber | 1g |
| Protein | 5g |
Read also
If you like my tart recipes then you will like my other recipes too –
End Note
Finally, I assume that you have gone through the entire article. Now, you know how to make blackberry and lemon tart easily. This recipe is one of the easiest recipes that you can ever get. When you are in a rush and want to make blackberry and lemon tart, follow this recipe. Believe me! You will get your expected results!
Frequently Asked Questions
1. Should I serve blackberry and lemon tart cold or hot?
After removing it from the oven, let the tart cool down. After it has been cooled down completely, you can serve it. You shouldn't refrigerate it. It is best to serve the tart at room temperature.
2. How long does a blackberry and lemon tart last outside?
At room temperature and outside, a blackberry and lemon tart last for up to 1 day!
3. Can I reheat my blackberry and lemon tart?
Yes! But before that, take out the tart from the fridge and keep it outside at room temperature. When it becomes a little normal, you can reheat the tart.