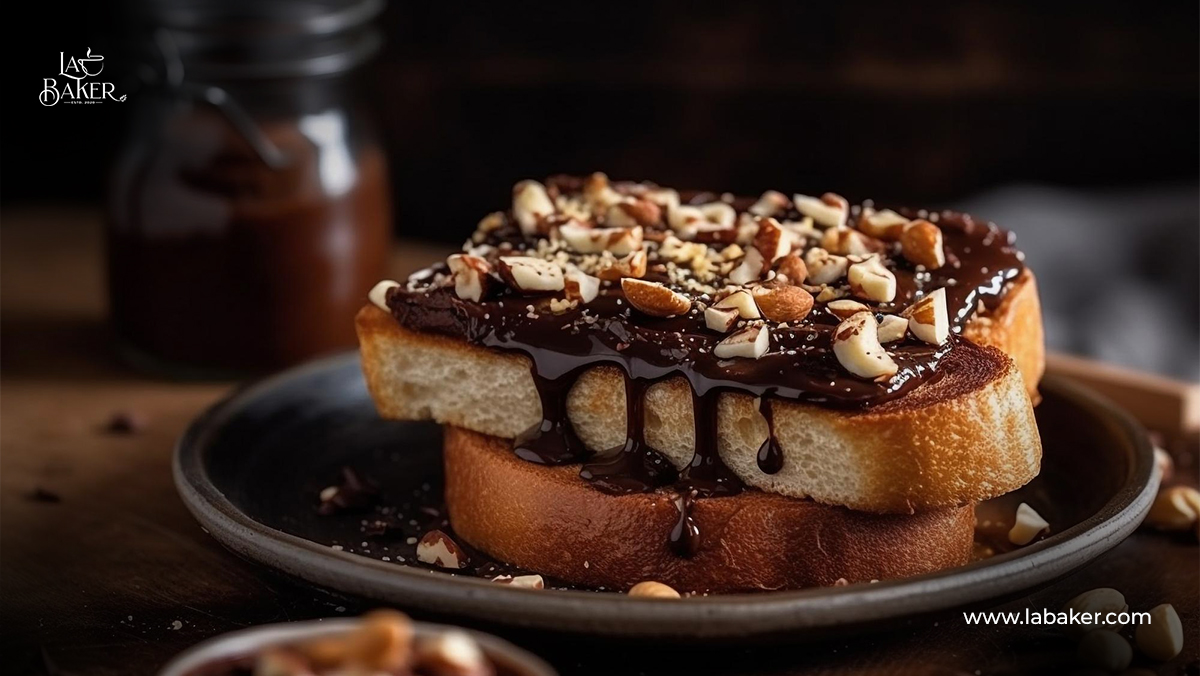 Chocolate Peanut Butter Cheesecake Recipe
A delicious Chocolate Peanut Butter Cheesecake Cake that combines the rich flavors of chocolate and peanut butter with a creamy cheesecake layer. Kids to Adults everyone loves normal Peanut Butter, and chocolate cheesecake separately. But when you combine then something more delicious comes out. Here is today's recipe for Chocolate Peanut Butter Cheesecake Recipe.
You might wonder to know "How to store Your Cheese Properly". It is must read when you are thinking of making a chocolate peanut butter Cheesecake.
Ingredients:
For the Chocolate Cake Layers:
1 and 3/4 cups all-purpose flour
1 and 3/4 cups granulated sugar
3/4 cup unsweetened cocoa powder
1 and 1/2 teaspoons baking powder
1 and 1/2 teaspoons baking soda
1 teaspoon salt
2 large eggs
1 cup whole milk
1/2 cup vegetable oil
2 teaspoons vanilla extract
1 cup hot water
For the Peanut Butter Cheesecake Filling:
16 oz (450g) cream cheese, softened
1 cup creamy peanut butter
1 cup powdered sugar
1 teaspoon vanilla extract
1 cup heavy cream
For the Chocolate Ganache:
1/2 cup heavy cream
6 oz (170g) semisweet chocolate, chopped
Instructions:
For the Chocolate Cake Layers:
Step #1
Preheat your oven to 350°F (175°C) and grease and line two 8-inch round cake pans.
Step #2
In a large mixing bowl, sift together the flour, sugar, cocoa powder, baking powder, baking soda, and salt.
Step #3
Add the eggs, milk, oil, and vanilla extract. Mix until well combined.
Step #4
Gradually add the hot water while mixing on low speed. The batter will be thin; that's normal.
Divide the batter evenly between the prepared pans and bake for 25-30 minutes, or until a toothpick inserted into the center comes out clean.
Allow the cakes to cool in the pans for about 10 minutes, then transfer them to a wire rack to cool completely.
For the Peanut Butter Cheesecake Filling:
Step #1
In a mixing bowl, beat the softened cream cheese and peanut butter until smooth and creamy.
Step #2
Add the powdered sugar and vanilla extract, and mix until well combined.
Step #3
In a separate bowl, whip the heavy cream until stiff peaks form.
Step #4
Gently fold the whipped cream into the peanut butter mixture until fully incorporated.
Combining Every delicious:
Step #1
Place one of the cooled chocolate cake layers on a serving platter.
Step #2
Spread a generous layer of the peanut butter cheesecake filling over the cake layer.
Step #3
Place the second chocolate cake layer on top of the cheesecake filling.
Step #4
Prepare the chocolate ganache by heating the heavy cream until it's steaming but not boiling. Pour the hot cream over the chopped chocolate in a bowl and let it sit for a minute. Then, whisk until smooth.
Step #5
Let the ganache cool for a few minutes, then pour it over the top of the cake, allowing it to drip down the sides.
Serving tips
Drizzle extra peanut butter over the ganache for decoration. ( Optional )
Refrigerate the cake for a few hours or until set before slicing and serving.
Enjoy your Chocolate Peanut Butter Cheesecake Cake! This dessert is a delightful combination of moist chocolate cake, creamy peanut butter cheesecake, and indulgent chocolate ganache. You can add some Whipped cream, Berry, Maple Syrup as a side dish.
Nutritional Information
Calories: ~550-600 kcal
Total Fat: ~35-40g
Saturated Fat: ~15-20g
Cholesterol: ~120-150 mg
Sodium: ~300-400mg
Total Carbohydrates: ~50-60g
Dietary Fiber: ~2-4g
Sugars: ~35-45g
Protein: ~8-10g
Read also
You can check my delicious chocolate cake recipes
End Note
Whether for special occasions or to satisfy your sweet cravings, this recipe promises a journey of indulgence and satisfaction. Give it a try and savor each delectable bite.
Frequently Asked Questions
1. Can I use natural peanut butter instead of creamy peanut butter in the recipe?
Yes, you can use natural peanut butter, but keep in mind that it might have a slightly different texture and flavor compared to creamy peanut butter. Make sure to mix it well before adding it to the cheesecake filling.
2. Can I make the cake ahead of time?
Yes, you can prepare the cake in advance. After assembling the cake, you can cover it and store it in the refrigerator for up to 2-3 days. This can help the flavors meld together even more.
3. Can I freeze the Chocolate Peanut Butter Cheesecake Cake?
Yes, you can freeze the cake for longer storage. Wrap it tightly in plastic wrap and then in aluminum foil before freezing. Thaw it in the refrigerator before serving.
4. Can I use a different type of chocolate for the ganache?
Absolutely! While the recipe suggests using semisweet chocolate, you can also use bittersweet or milk chocolate based on your preference. The flavor and sweetness level may vary slightly.
Sorry, the comment form is closed at this time.