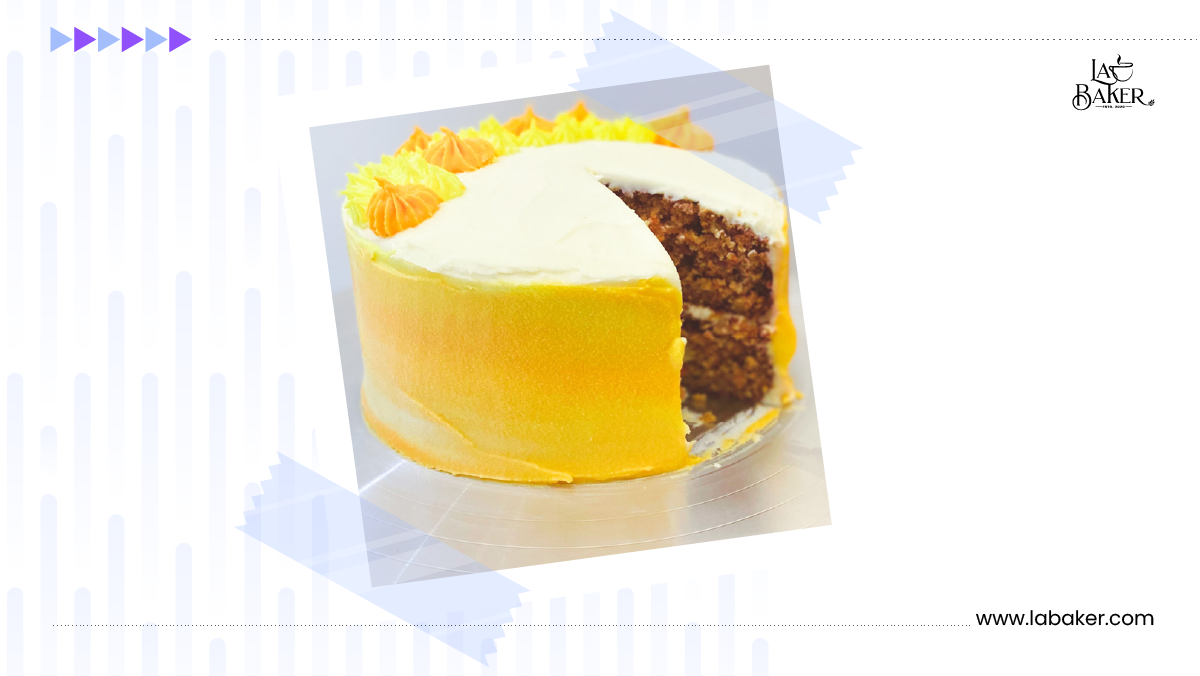 Double Flavor: Pineapple Carrot Cake Recipe: The Best Combination Ever
Many people love to eat fruity-flavored cakes worldwide. That is why chefs have invented this pineapple and carrot cake. Here, the main ingredients of this cake are carrots and pineapple. Some kids don't like to eat carrots. This is the best way to have carrots in the form of cake. Many people struggle when making pineapple carrot cake as they don't understand how to add pineapple to the carrot cake.
Do you want to know how to make pineapple carrot cake? If yes, then here I will share the recipe with you. Here, I will also share pineapple carrot cake ingredients, decorations of pineapple carrot cake, topping and frosting of pineapple carrot cake, and also nutritional facts about pineapple carrot cake. Don't forget to check the FAQ section as well. Stay with me till the end of this article to learn the process of making pineapple carrot cake.
Recipe for Pineapple Carrot Cake
Ingredients
For the Cake
2 cups all-purpose flour
Two teaspoons of baking powder
1 teaspoon baking soda
1/2 teaspoon salt
1 teaspoon ground cinnamon
1/2 teaspoon ground ginger
1/2 teaspoon ground nutmeg
1/2 cup unsalted butter, softened
1 cup granulated sugar
3 large eggs
1 teaspoon vanilla extract
1/2 cup shredded pineapple
1 1/2 cups shredded carrots
For the Cream Cheese Frosting
8 oz cream cheese, softened
1/4 cup unsalted butter softened
2 cups powdered sugar
1 teaspoon vanilla extract
Preparation Time
Cooking Time
Servings
Step-by-Step Process to Make Pineapple Carrot Cake
Step #1
Set the oven to 350°F (175°C). Apply oil on two 9-inch round cake pans for greasing to prepare the pans for baking.
Step #2
Take a medium bowl and add flour, baking powder, cinnamon, ginger, salt, baking soda, and nutmeg to the bowl. Mix the well by using a wooden spoon.
Step #3
Take another separate large bowl and add cream, butter, and sugar. Mix butter and sugar until light and fluffy for 3-4 minutes with a hand blender.
Step #4
Add one egg at a time and beat well with the mixture. Continue the same process with two other eggs. Then, add the vanilla extract to the batter and mix well.
Step #5
It's time to add the dry ingredients to the butter mixture. Gradually add them and continue stirring until all the ingredients are mixed well.
Step #6
Add shredded carrot and pineapple to the batter.
Step #7
Equally, divide the batter between the prepared cake pans.
Step #8
It is time for baking. After 30-35 minutes of baking, take a toothpick. Insert it into the center of the cakes; if the cakes are completely baked, they will come out clean.
Step #9
Take the cake from the oven and let the cake cool in the pans for 15-20 minutes.
Step #10
Let's proceed to the frosting. For the frosting, add the cream cheese and butter in a separate large bowl and keep mixing using a hand blender until smooth and creamy.
Step #11
Gradually add powdered sugar, one cup at a time. Give a good mix after each addition. Keep mixing until the sugar dissolves in the mixture, and then add the vanilla extract.
Step #12
Place one cake layer on a serving plate after it cools down. Spread a layer of frosting on top.
Step #13
It is time for the second layer. Place the second cake layer on top of the frosting. Spread the remaining frosting on top and around the sides of the cake.
Step #14
Your cake is ready. Serve and enjoy your delicious Pineapple Carrot Cake with double flavor!
Nutrition Facts of Pineapple Carrot Cake
Per Serving
| | |
| --- | --- |
| Calories | 490.8 |
| Total Fat | 27.6 g |
| Saturated Fat | 13.2 g |
| Polyunsaturated Fat | 6.2 g |
| Monounsaturated Fat | 2.5 g |
| Cholesterol | 57.4 mg |
| Sodium | 223.8 mg |
| Potassium | 146.6 mg |
| Total Carbohydrate | 59.4 g |
| Dietary Fiber | 1.7 g |
| Sugars | 43.3 g |
| Protein | 4.8 g |
My other cake recipes-
Final Thought
Finally, I believe that you have gone through the entire article. Now, you know how to make pineapple carrot cake. This combination may sound weird, but the taste of this cake is amazing. It is an ideal type of dessert that you can enjoy with your family. So, try this recipe today and enjoy this delicious pineapple carrot cake with your family.
Frequently Asked Questions
1. How long does pineapple carrot cake last at room temperature?
Pineapple carrot cake lasts at room temperature for 1-2 days.
2. Can we refrigerate pineapple carrot cake?
Yes, you can! If you keep your cake in the refrigerator, you can preserve the cake for 3-5 days.
3. How does pineapple carrot cake taste?
The taste is really good! You will use cinnamon, nutmeg, and ginger, which will add a tanginess to the cake, and sugar will add sweetn. This cake is very tasty and perfect as a dessert.