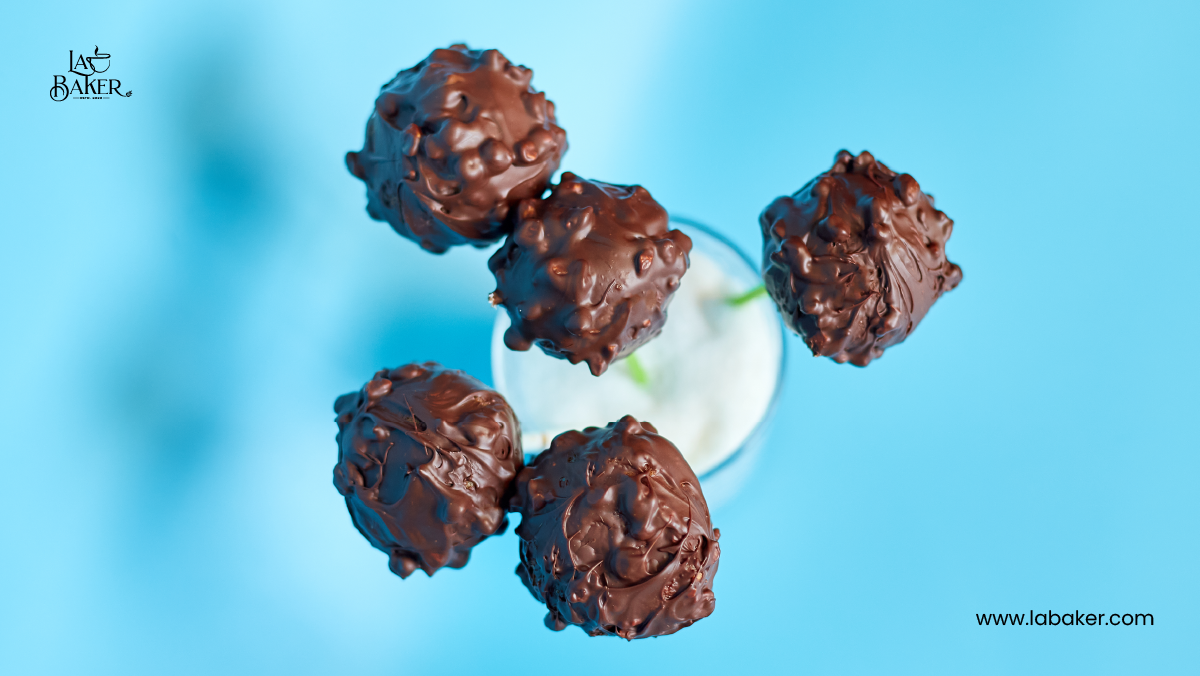 Find The Easiest Cake Po...
A cake pop is a mini version of a cake. The ingredients are almost the same, but the size and texture are different. Kids love to eat cake pops as they look like popsicles. You can purchase them from shops, but making them yourself is fun. Then how to make cake pops fast and easy?
Here, I will share how to make cake pops, the manageable steps, and also ingredients you need for cake pops. I will also share cake pop topping ideas and how to decorate cake pops with icing here. So stay with me till the end to learn how to make cake pops easily.
Recipe for Cake Pops
Ingredients
1 packet cake mix (flavor of your choice)
1/2 cup frosting (flavor of your choice)
1 package of candy melts (color of your choice)
Lollipop sticks
Sprinkles or other decorations (optional)
Preparation Time
Cooking Time
Servings
Step-by-Step Process to Make Cake Pops
Step #1
Purchase a cake mix as the easiest way to make cake pops.
Step #2
Bake the cake mix according to package instructions and let it cool down completely.
Step #3
Crumble the cake into a sizable mixing bowl once it has cooled.
Step #4
Add the frosting to the cake crumbs and combine thoroughly. The mixture should be gooey and moldable with little effort.
Step #5
Scoop out small amounts of the mixture and form them into balls. Put them on a parchment paper-lined baking sheet.
Step #6
Dissolve the chocolate in the microwave or to use a double boiler, continuing to follow the package instructions.
Step #7
Insert a lollipop stick midway into the cake ball by dipping the end into the melted chocolate. Continue by making all the cake balls.
Step #8
To make the candy coating dry and the stick become firmly set, place the cake pops in the refrigerator for 15 to 20 minutes.
Step #9
After the candy coating has been set up, dip each cake pop into the melted candy, covering the whole thing. Tap the stick gently to clear any last bits of candy coating.
Step #10
Before the candy coating hardens, you can add decorations to the cake pops.
Step #11
After the cake pops have completely cooled down, it is ready to enjoy! Enjoy these tasty cake pops with your family.
Nutrition Facts of Cake Pops
Per Serving (14)
kcal295 fat: 16g
saturates: 10g
carbs: 34g
sugar: 28g
iron: 3g
protein: 3g
salt: 0.4g
TRY my mouthwatering cake recipes and enjoy a different flavour –
Final Thought
In the end, now you know how to make cake pops. I have shared the easiest recipe here. It takes a few hours to make this item, and anyone can make it. You don't have to be an expert in cooking to make these cake pops. Try this recipe today and enjoy it with your family! I promise that your kids will love these cake pops!
Frequently Asked Questions
1. What is the best frosting for cake pops?
The best frosting for cake pops is a classic buttercream. It is easy to use and gives the perfect taste to cake pops.
2. How to decorate cake pops with icing?
Dip the cake pops with icing to decorate it.
3. How to store cake pops after decorating?
The easiest way to keep cake pops fresh is to vacuum seal them before freezing them. This will help them keep their moist quality and keep them from becoming soggy. But if you don't have a vacuum sealer like this at home, don't worry. Each cake pop can be double-wrapped in both plastic wrap and aluminum foil.
4. What can I use instead of frosting for cake pops?
You can use whipped cream, powdered sugar, caramel sauce, and glaze instead of frosting for cake pops.