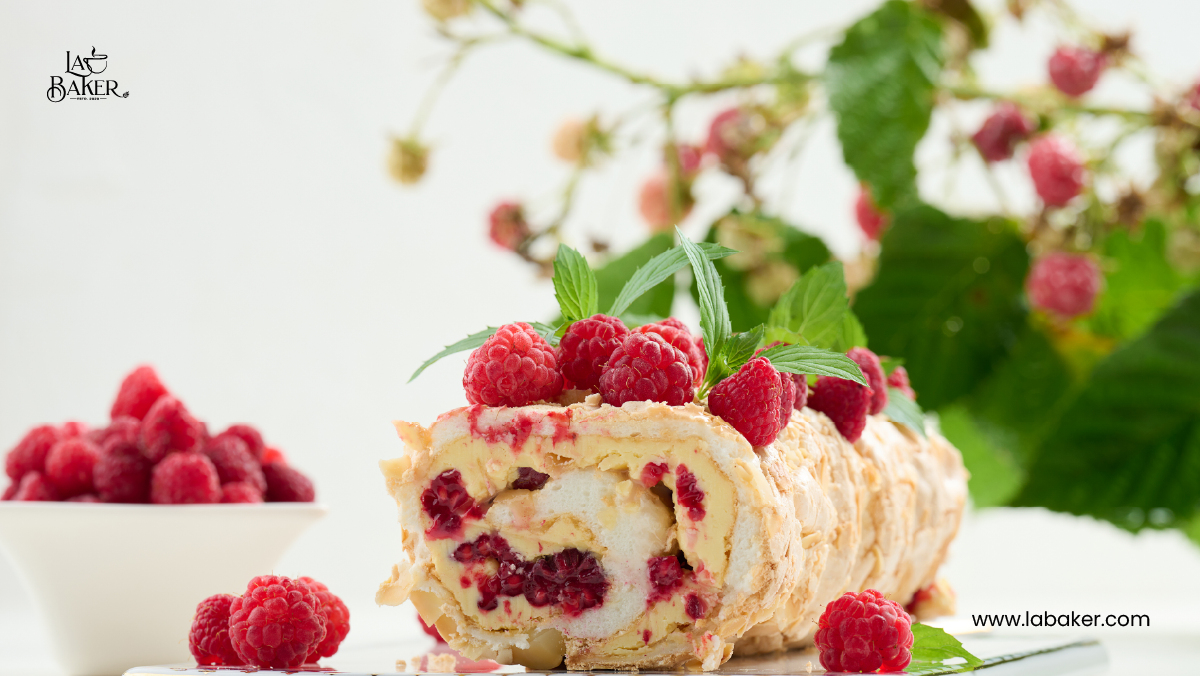 How to Make Persian Roll-Rollet-Roulette Cake?- Let's Find It
A rolled sponge cake filled with whipped cream is known as a Persian Roulette cake. This is an Iranian dessert that is now famous all around the world. People want to know the recipe for this cake so that they can make it simple. Are you one of them? Then, you will the Persian roll recipe here! Here I will share the recipe of Persian roulette recipe. Stay with me till the end for the recipe. Let's start the discussion with the definition of Persian cake.
What is Persian Cake?
A traditional dessert in Iran is known as Persian cake. This cake mostly is made of different dry fruits like almonds and pistachios. You will also find saffron and rose water in Persian cake. During Persian occasions, you will find Persian cakes as desserts. These cakes give a give of Iran's tradition and also they are very tasty. Roulette cake is one of the famous Persian desserts. Let's start the recipe for roulette cake.
Recipe for Roulette Cake
Ingredients do Roulette Cake
For The Cake
6 eggs
1 cup sugar
1 cup flour
1 tsp vanilla extract
1 tsp baking powder
1/2 cup milk
1/4 cup vegetable oil
1/4 cup cocoa powder
Powdered sugar, for dusting
For the Filling
1 cup heavy cream
1/2 cup powdered sugar
1 tsp vanilla extract
Preparation Time
Cooking Time
Servings
Step-by-Step Process of Making Persian Roulette Cake
Step #1
Set the oven to 350°F (180°C) for later baking. Grease a 15×10-inch jelly roll pan with cooking spray. Place parchment paper on the pan.
Step #2
Take a large mixing bowl then add sugar and eggs. Beat the eggs and sugar until light and fluffy. Then, add the vanilla extract and mix well.
Step #3
Take a separate bowl and add flour and baking powder and mix well. Gradually add this to the egg mixture and mix well.
Step #4
Take another bowl and mix the milk and vegetable oil.
Step #5
Gradually add this to the batter, mixing well after each addition.
Step #6
Pour half of the batter into a separate bowl and mix the cocoa powder and mix well.
Step #7
Spread out the vanilla batter evenly after adding it to the pan that has been prepared.
Step #8
Top the vanilla batter with the chocolate batter, spreading it out evenly.
Step #9
Bake the cake for 12 to 15 minutes, or until the middle of the cake tester comes out clean.
Step #10
Roll the cake tightly while it is still warm, beginning at the short end. Let it cool while it is folded up.
Step #11
Whip the heavy cream, sugar, and vanilla extract to stiff peaks before using it as the filling.
Step #12
After the cake has completely cooled, carefully unroll it and spread the filling over the top.
Step #13
Roll the cake back up tightly, using the parchment paper to help you.
Step #14
Before cutting and serving, dust with powdered sugar.
Step #15
The cake is ready! Enjoy it with your family members!
Nutrition Facts about Roulette Cake
Per Serving (100 grams)
Calories 323
Protein: 7.5 %
Carbs: 22g
Fat 0g
Protein 2g
Sugar 3g
Recommended blogs-
Read also our another recipe,
End Note
Finally, I believe that you have gone through the entire article. Now you know how to make Persian Roulette cake. This recipe is one of the simplest recipes that you can follow for this cake. Believe me! You will get the best result if you follow this recipe. Try this recipe today and make a delicious Persian Roulette cake.
Frequently Asked Questions
1. Can I freeze Persian Roulette cake?
Yes, you can. You can keep this cake I'm the refrigerator for 2-3 days.
2. Is Persian Roulette cake tasty?
Yes, of course! The cake is very soft and rich in flavor. You will get a creamy vibe when you eat this cake. The sugar level and cream level are just perfect. So, this cake is very delicious. Try this today!
3. How to preserve Persian Roulette cake?
Keep the Persian Roulette cake in an airtight box and place the cake inside the fridge. In this way, you can preserve the cake for 2-3 days.